08.28.2016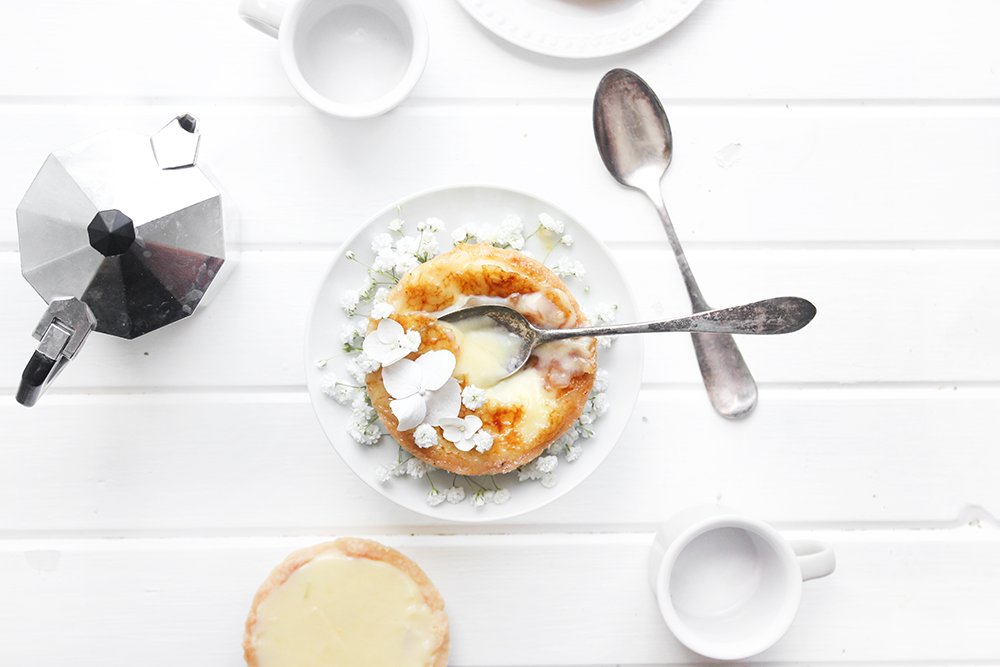 Another week, another Distant Kitchens post!
This week we have tackled Cherie Bevan and Tass Tauroa's Baked Lemon and Rhubarb Tart from their book The Cook and Baker. Erin is lucky enough to have this lovely book, which pays homage to her homeland, New Zealand! As we flipped through the book, we started to realize how many unique kiwi recipes there are. She kept naming things that I had never heard of, but wanted to know more. Part of our goal of Distant Kitchens is not only to create a community of bakers and cooks, but also to pay tribute to different cuisines from this beautiful planet we cozy up on. While the recipe we picked from Bevan and Tauroa's book might not be unique to New Zealand, there will be more to come. We promise you that!
Erin sent me a photo of this recipe and my mouth started to water. As I looked more into the recipe, I realized that this was my chance to use that food torch I bought so many years ago, but have never been adventurous enough to use. Check that off my list. After we decided this was the one, and I finally brought my head down from the clouds from the thought of firing up that torch, it dawned on me that rhubarb season in Canada was long since gone. I was determined. I wanted to taste this tart in all its glory. After some post on Facebook to friends, and some extreme searching, my local grocery store ordered in some frozen rhubarb. Not fresh from the garden, but better than nothing. It still roasted well, and the taste was still as tart as the fresh stuff!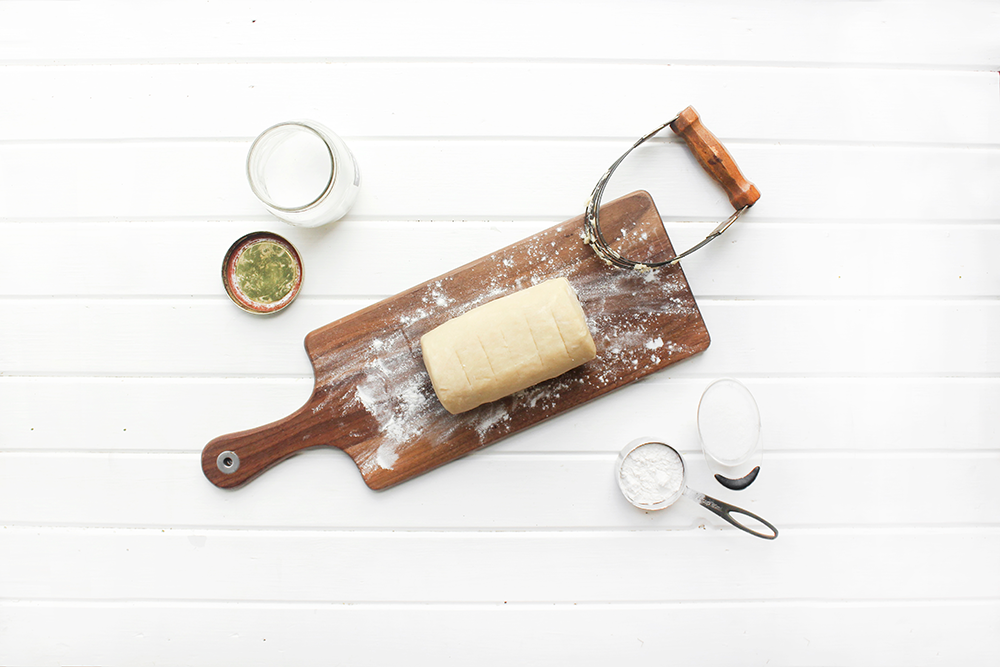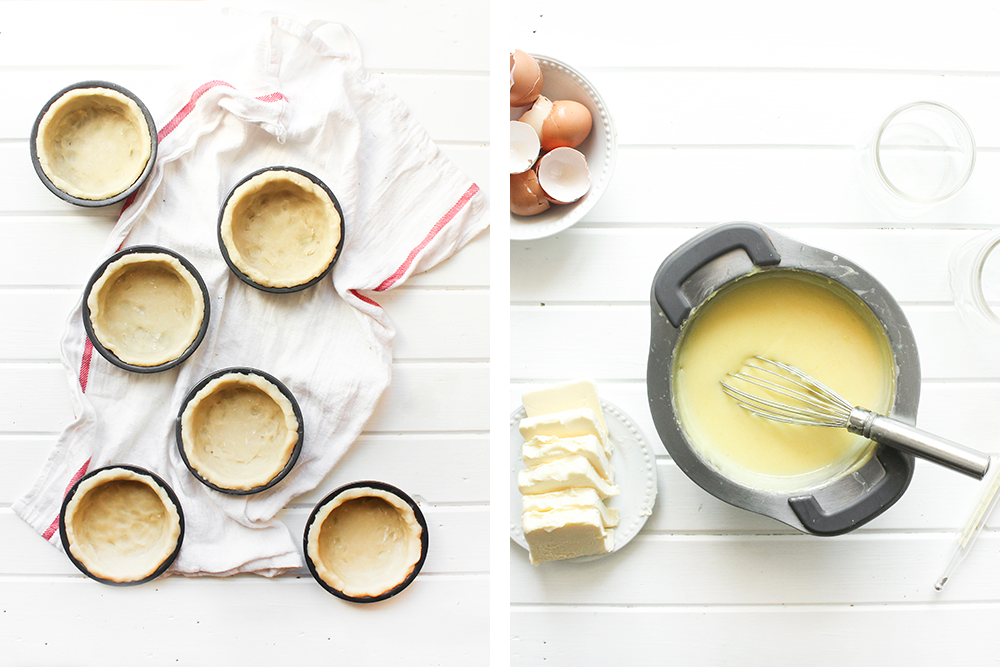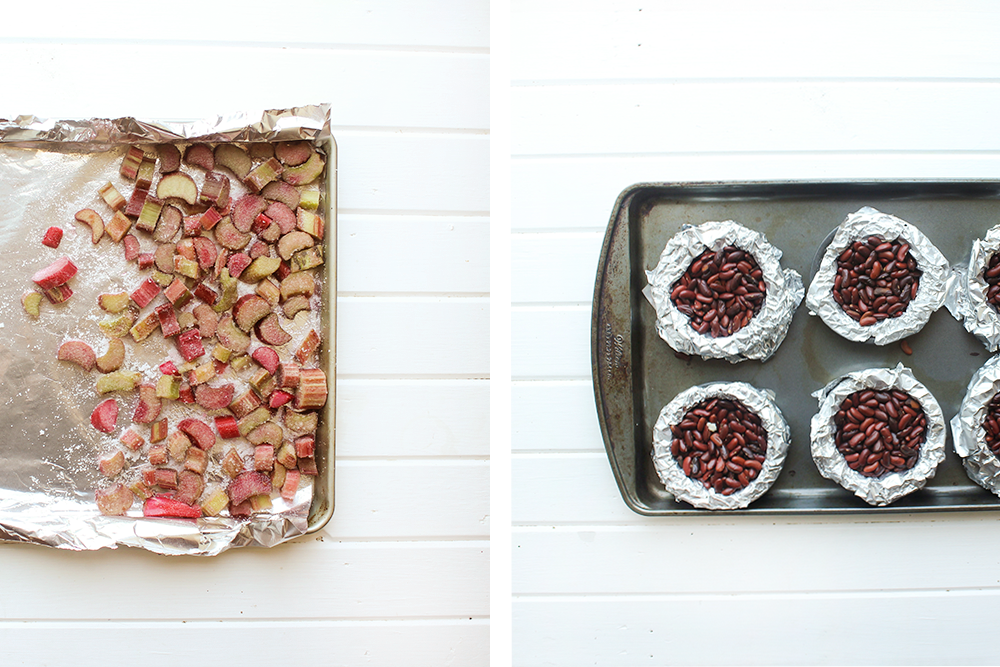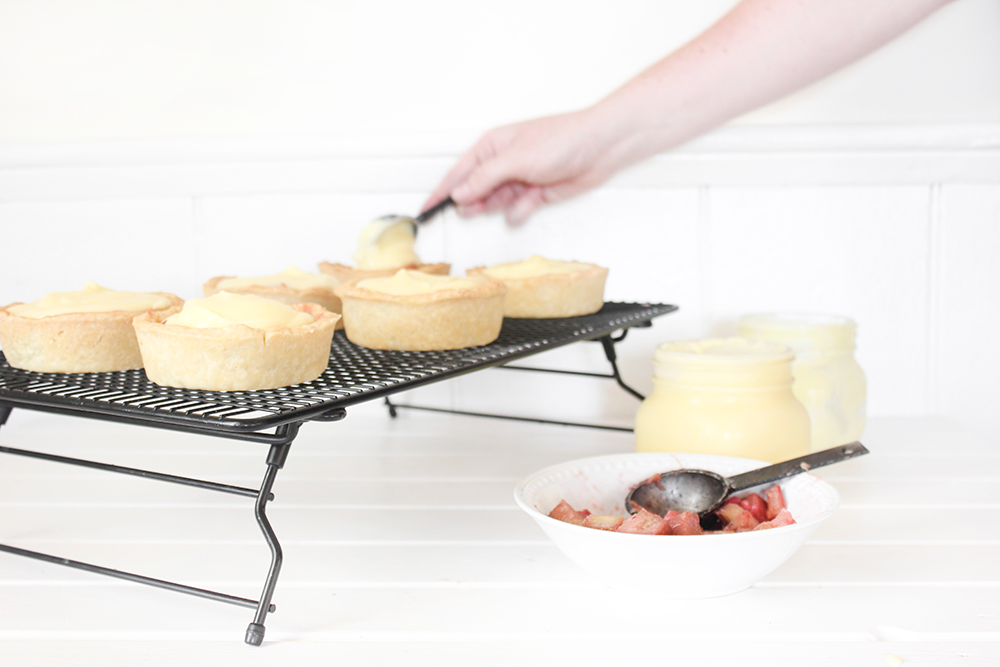 Lets talk about the fire!
After some test runs, I think I am quickly obsessed with firing things. I would not let my husband eat any of the tarts until I sprinkled sugar and torched that baby until there was a crust to crack. Is there anything more satisfying than taking the edge of a spoon and cracking open the candied crust?
Lets see, what else can I set on fire around here…?
We really enjoyed these lemon-filled tarts. The recipe said you could make 8 4-inch tarts, however I only made 6. I have some left over lemon curd in the fridge now so my mind is going wild with uses. Crepes? Macarons? Cake filling? Pavlovas? Chocolate-bottom lemon tarts? There isn't anything wrong with leftovers!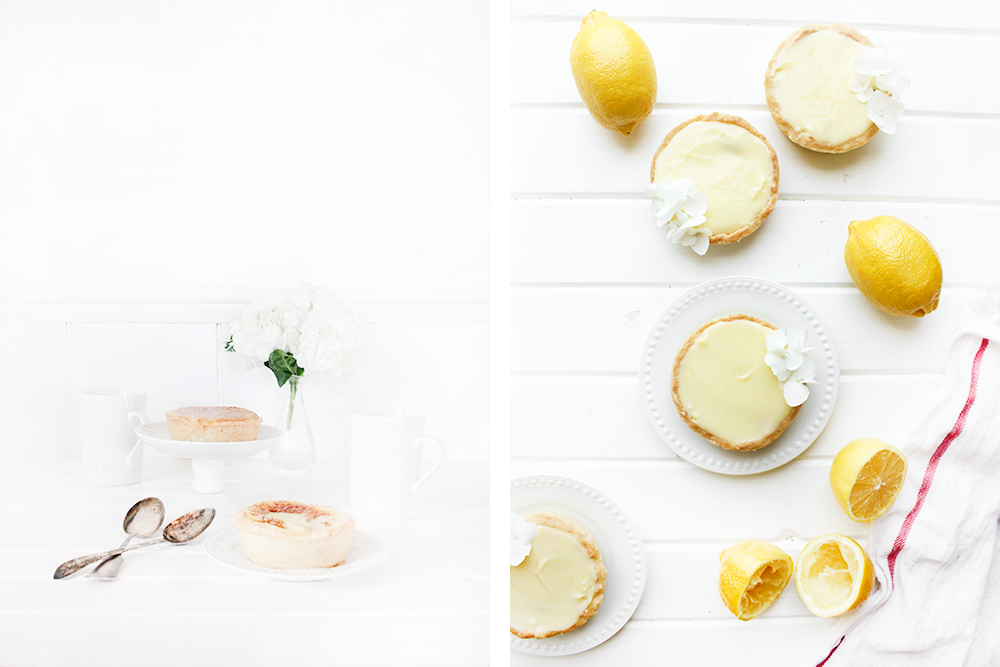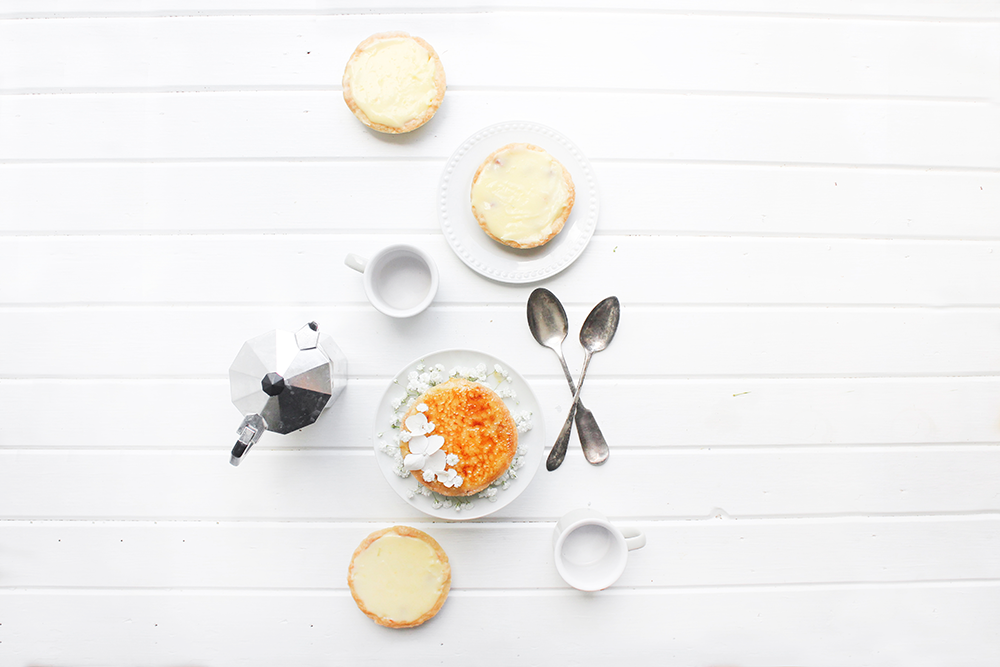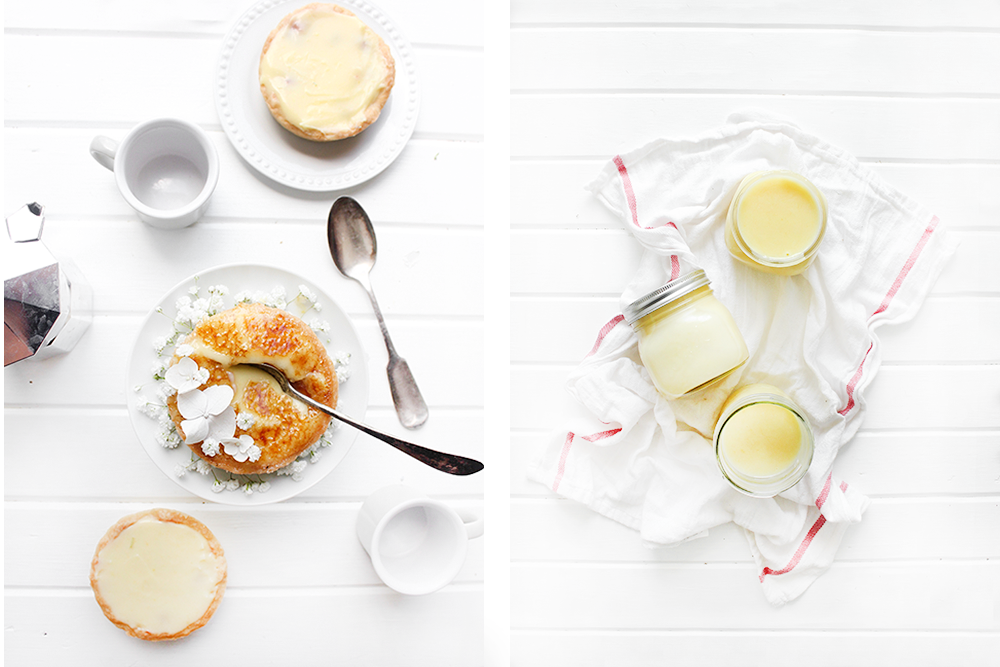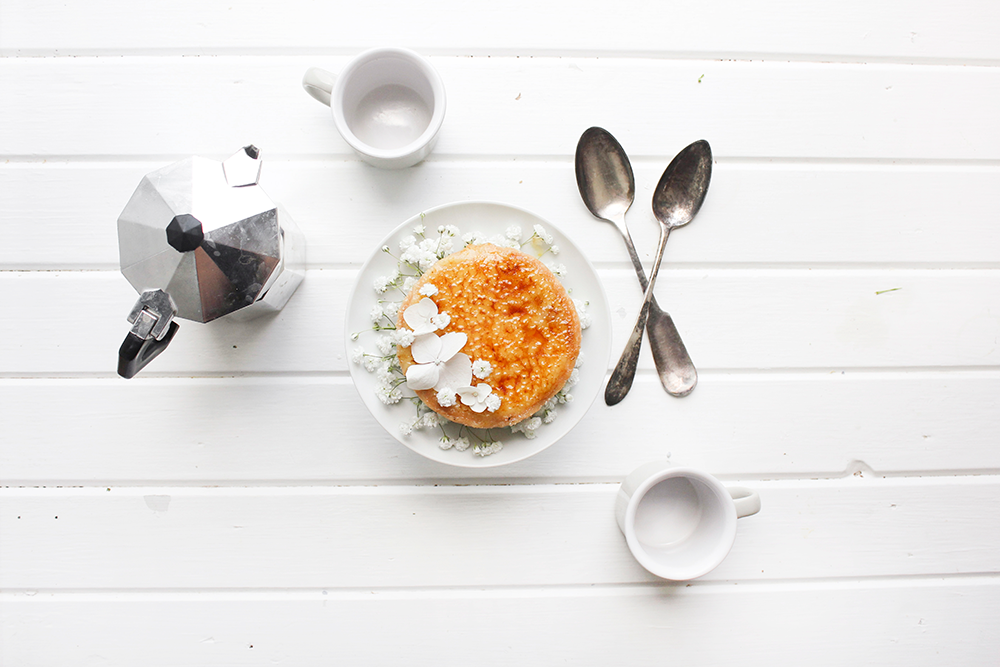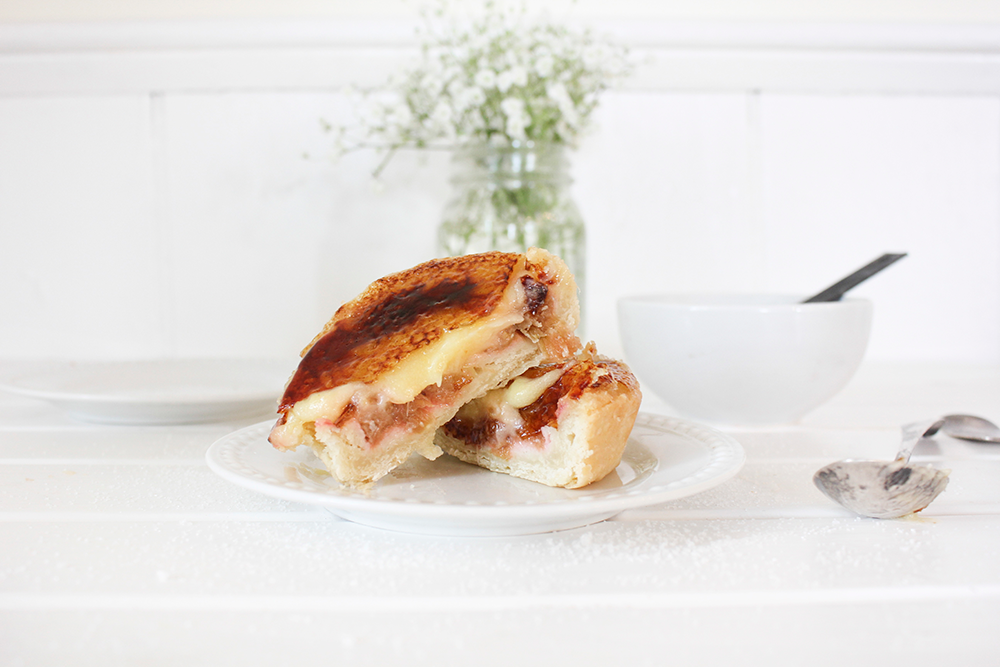 Enough about me! How did we do?
We both agreed that these were yummy tarts, but on the downside, we both thought they were hard to style and shoot — almost to the point where we thought about scrapping the entire recipe, however we pulled out the big guns (flowers for me, a break and a second try for Erin!) We made it work. This is the first time that our end products looked similar. The simplicity of the tart did not lend much to a variation, but I think it is nice to see that something as lovely as this tart can be made so simple and a like.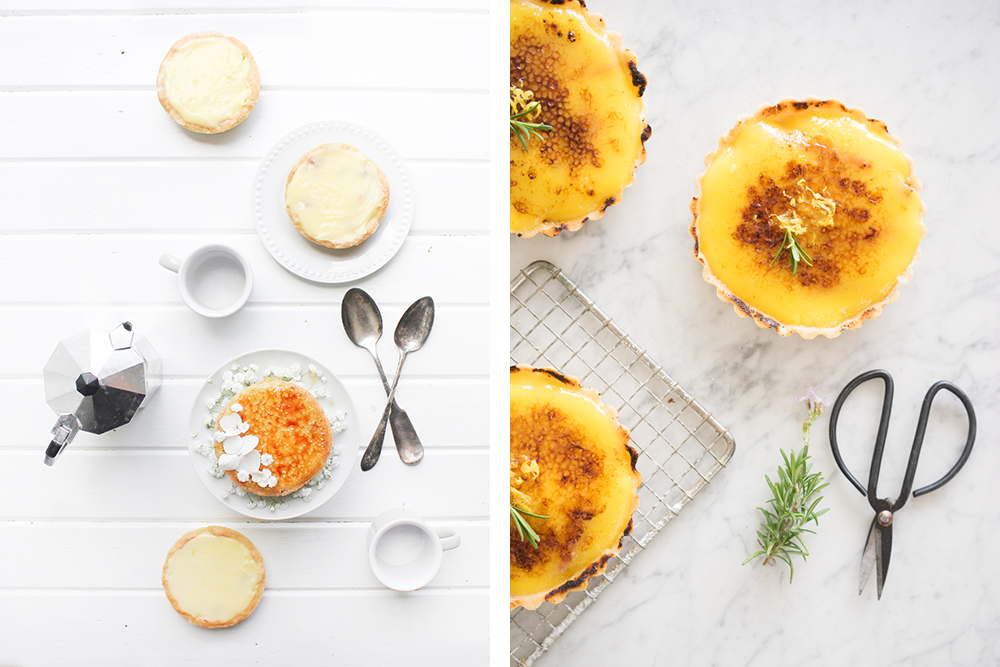 Erin and I have been so thrilled with all the support we have been receiving with our new collaboration. As we begin on this journey, the idea for Distant Kitchens is to create a larger community people from all corners of our world, all cooking and baking the same thing. Erin and I would love for you to join the community by submitting recipe ideas for future posts and baking along with us with each recipe we make. By tagging your works of perfection (or maybe not so-perfection!) with #distantkitchens, we will be able to share your interpretations of each recipe with our growing community.
We have so many more recipes in the works that will be appearing on our instagram galleries (Stacy/Erin) and blogs (Stacy/Erin) in the coming weeks. We cannot wait to share with everyone and see your interpretations. Follow along with us!
What did Erin think? Don't forget to head cover to her blog to see how her tarts turned out!
---
BAKED LEMON RHUBARB TART
adapted from Cherie Bevan and Tass Tauroa's book The Cook and Baker
ingredients
pâte sucrée:
250g (1 2/3cups) all-purpose flour
55g 1/4 cup) superfine sugar
pinch of salt
200g butter, cold and cubed
50mL ice-cold water
lemon curd:
300mL (10.5 fl oz.) lemon juice
6 eggs, at room temperature
2 egg yolks, at room temperature
1/4 tsp. salt
450g (2 cups) butter, at room temperature, cubed
tart assembly:
2 cups frozen rhubarb (or 3 fresh stalks), trimmed
1/2 cups plus 3 tbsp. superfine sugar, divided
steps
pâte sucrée:
Sift flour, sugar and salt into a large bowl. Add in butter and cut in with a pastry cutter and two knives. Mix until the dough resembles fine breadcrumbs.
Add the water, one tablespoon at a time, until the dough forms a ball. Transfer the dough to a lightly floured surface, roll into a disk and wrap in plastic wrap. Place in refrigerator for 30 to 60 minutes before using.
**note: you can make this dough and refrigerate overnight, however, because of the high butter content, the dough will be quite solid when you take it out. You will have to let thaw for about 10 minutes before rolling out.
lemon curd:
in a medium saucepan, bring an inch or two of water to simmer. In a double boiler (or a large steel mixing bowl) whisk the lemon juice, whole eggs and egg yolks, superfine sugar and salt until well combined. Place double boiler over the simmer water on top of the saucepan. Make sure the bottom of the double boiler does not touch the water.
Continuously hand-whisk the lemon mixture until it becomes very thick and reaches 180F on a sugar thermometer. Remove the bowl from the saucepan.
Add the butter, a few cubes at a time. Whisk after each addition, making sure the butter is filly incorporated before adding more. The lemon curd should be pale yellow a thick.
You can transfer the curd to a contained, cover and store in the refrigerator.
tart assembly:
Preheat oven to 350F
Remove pastry from the fridge, and divide into 6-8 equal portions. On a lightly floured surface, roll out the portions to form circles, approximately 1/8 inch thick. Lightly grease tart tins and line with pastry. Trim away any excess pastry. Place tins in the freezer for at least 30 minutes.
Line a baking tray with parchment paper. If using frozen rhubarb, let thaw for a few minutes and then spread out over parchment paper. If using fresh rhubarb, cut into 2 inch lengths and then place on parchment paper. Sprinkle 3 tablespoons superfine sugar over the rhubarb and roast for 10-15 minutes, or until just soft enough to poke the tip of the knife through the skin. Allow to cool.
Remove tins from freezer and place on cookie sheet. Line each tin with aluminum foil, and fill with pie weights or dried beans. Bake for 15 minutes in the oven. Remove the pie weights and aluminum foil from the tins and bake for an additional 15 minutes. Remove from oven and let cool for 5 minutes, then remove from pastry from tins. Continue to cool completely on wire rack.
Spoon the rhubarb, a tablespoon or more, into the bottom of each tart. Spoon lemon curd on top, filling the pastry shell. Level with a knife, and let tarts set in the fridge.
When ready to serve, sift a thin layer of sugar over the lemon curd. Ignite a brûlée torch and with a slow sweeping motion, guide the flame over the sugar. The nozzle should be 2-3 inches from the surface. The sugar will melt slowly at first then caramelize.
Serve immediately.
ENJOY

---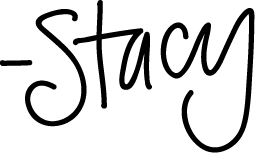 08.25.2016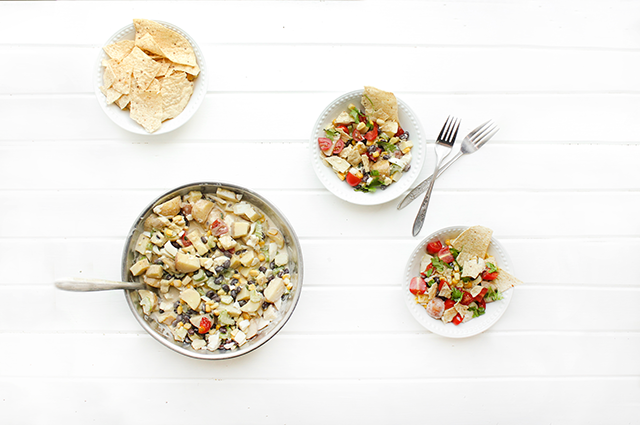 I admit, I'm not good with the salad thing. I've been trying to make up some large salads at the beginning of the week that would last a dinner and a couple lunches, but I fail most of the time. It seems that there is never any food in the fridge when we are hungry and not feeling like making anything. How do moms do it? I'm still trying to figure it out. Give me baking, and I will have tons on the counter, but when it comes to meals, I'm the first to admit that I'm a novice. I'm trying! I really am, but the fact that I remember that I have to make dinner at 5:00 always has me
Continue Reading…

08.23.2016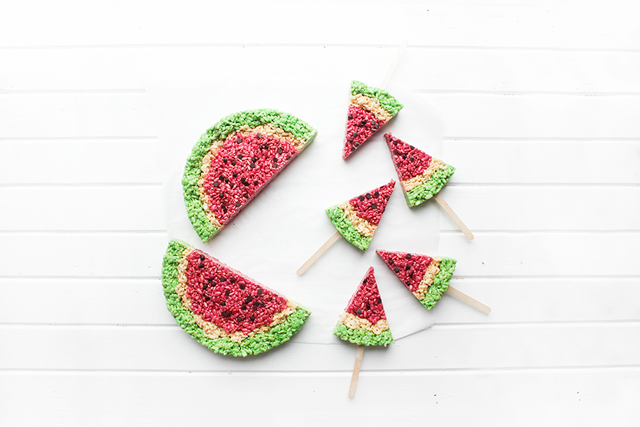 It rained this week! Like all-out-poured-down-rain the entire day… Cats, dogs, hippos, and unicorns. It rained it all down on my front lawn, and you can be sure that I was dancing in it. We have been in drought conditions all summer long. The leaves are changing and falling already. Our grass is brown, hard and prickly. Being able to count the amount of times it has rained this summer on (less than) one hand is a pretty terrible thing! Rain, Rain, don't go away. Please come back another day! In this heatwave of a summer, we have been eating so many cold fruits and veggies and trying our damnedest to keep the oven off (although, baking pies without an oven is pretty
Continue Reading…

08.18.2016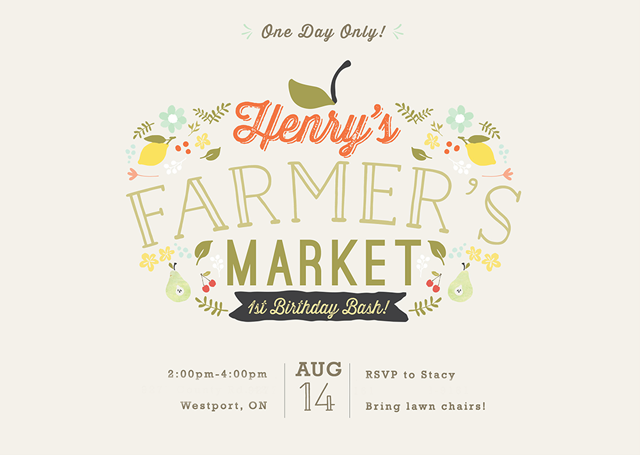 It was a Farmer's Market first birthday for Henry, surrounded by family, friends, and fresh food! We couldn't have asked for a better day to party hard in our front yard for all of Rideau Lakes to see. Luckily it wasn't the hottest day, and I had been watching the shade move around yard for a solid month now. Needless to say, I knew the exact dimensions of shade each tree produced between the hours of 2-4 because my kids and I are pastey white humans who are afraid to look at the sun! We ate, we sang, we played bocce and croquet, and we showed all our Henry love in the most perfect way. Henry was soaking in all
Continue Reading…

08.16.2016
Here we are with our second post of the Distant Kitchens series! Erin and I were so thrilled with the response we received from our first post which featured an adaptation of Richard Bertinet's Peach and Rosemary Almond Tart. If you are just tuning in for the first time, you can read more about the series on both our blogs (Stacy/Erin). In short, Distant Kitchens is about exploring the nuances and differences of how the same recipe can be adapted, tweaked and styled by different people from around the world. On to our exciting second recipe! My life is full of everything birthday this past week as my baby turned one! I must say, I am in complete denial, but I guess time must
Continue Reading…

08.08.2016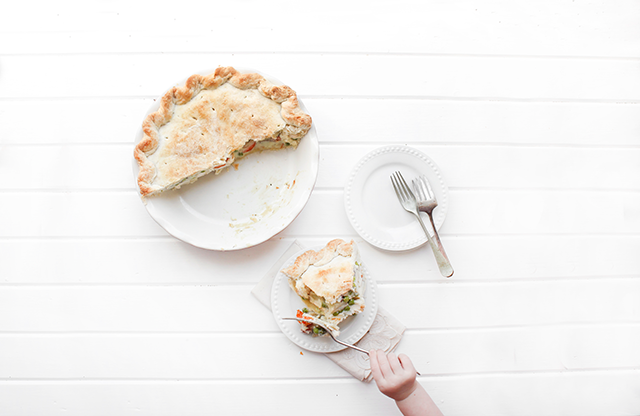 The weekend has seemed to fly by. Doesn't it always when you have an event looming in the distance? It is hard to believe that my baby boy will be ONE on Friday. Thinking back one year ago this time, I was filled with nerves as I began to remember the impending doom that is childbirth. This year I'm wishing I was back to last year because I don't want to admit that Henry-baby is a full 365 days old. This week will be filled with cooking and baking, getting ready for his big party. I love the process of planning, but often my mind goes wild with ideas and things I really think I should do… Only to leave
Continue Reading…