10.24.2014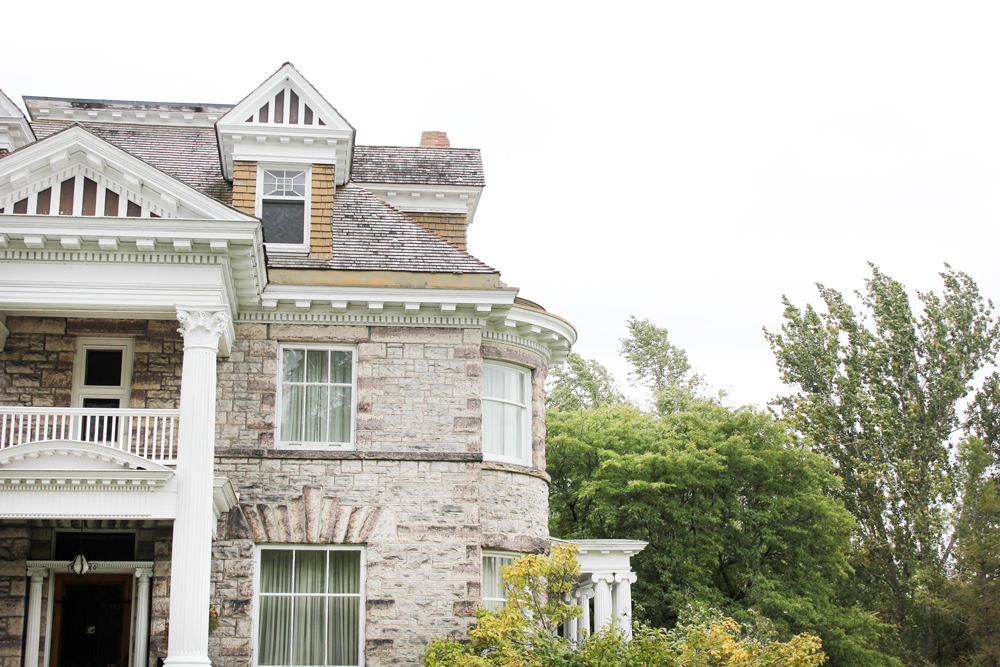 I wear many different hats. Wife, Momma, Baker, Coach, Creator and Engineer. I think the last 'hat' is the one I worked the hardest to become. I am proud to say that I am a civil engineer. It was such a huge accomplishment when I finally received my Iron Ring alongside all my friends. The road was hard, but we did it. After we graduated, we all went on different paths… Some went out west to work in the oil fields and on railroad bridges, some stayed in the east coast working for structural and geotechnical firms, and others headed back to school to earn that elusive Masters degree. For me, the decision brought me home, and on a path that many wouldn't even consider.
You see, my entire life I have been surrounded by the world famous Rideau Canal. The Canadian heritage that exists in my own back yard simply amazes me to this day. The engineering feat that Col. John By accomplished almost 200 years ago boggles my mind. When I was in search of my engineering career path, I did not focus on new buildings or new bridges. I was more interested in conserving the history that is so important to our country. Masonry structures, in my opinion, are the most beautiful things to look at. The puzzle that is made up of carved stone and mortar forms some of the most intricate details that only a skilled mason can create. When I was deciding on my career path, I opted to help conserve our historic structures across this vast country. I currently work for the Canadian Government, conserving our most iconic buildings, the buildings where all the major decisions are made for our country. I work along side some of the most specialized and acclaimed masons, technologists, architects and engineers in Canada. I am proud to be part of the voice of our past, bringing our stories and our heritage forward for future generations. For Olive's generation.
Many small towns around the banks of the Rideau Canal are so well conserved. I can't help by get lost in the streets, admiring the intricate craftsmanship that was created so long ago. I hope this heritage lasts forever. These buildings have so many stories to tell, and I am so willing to sit and listen.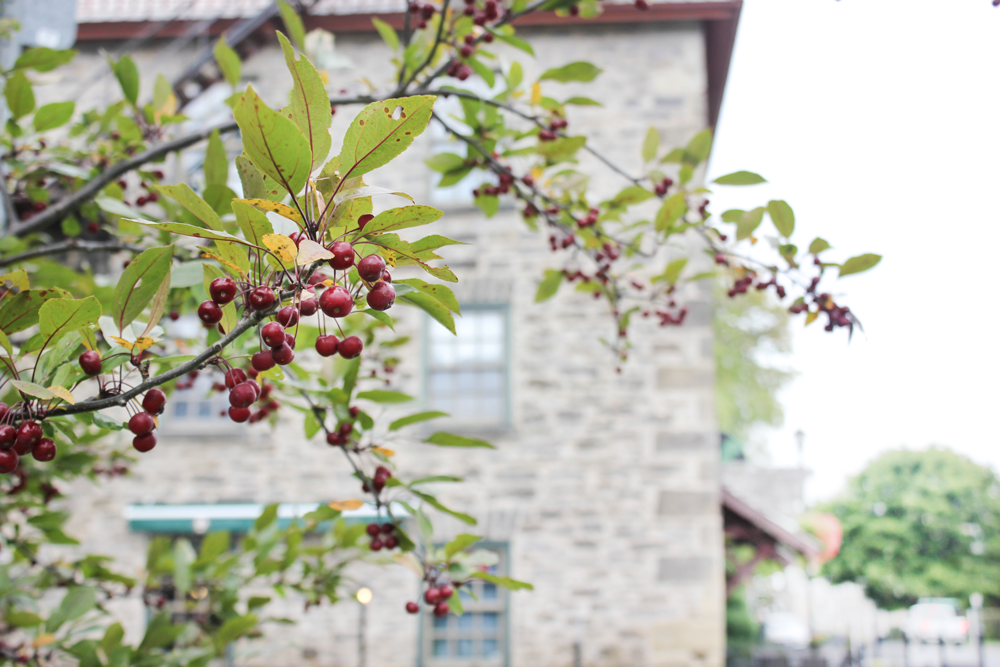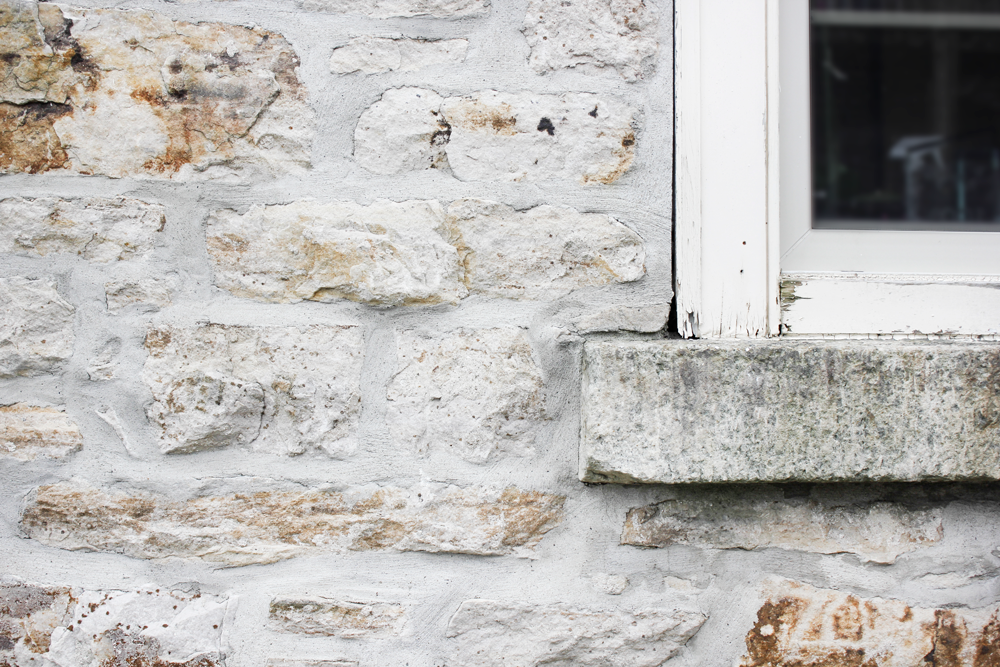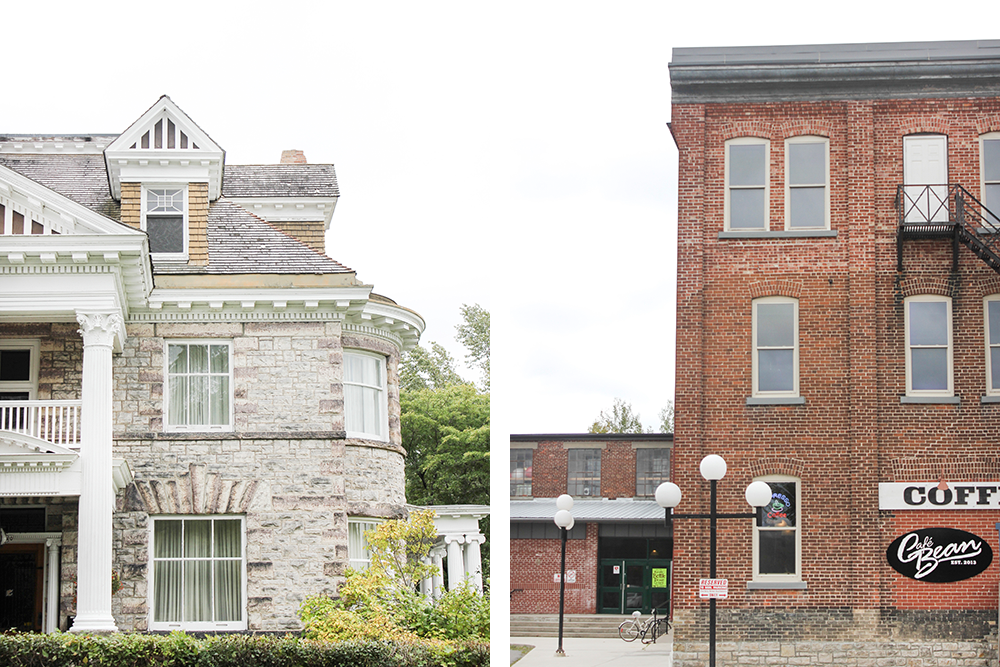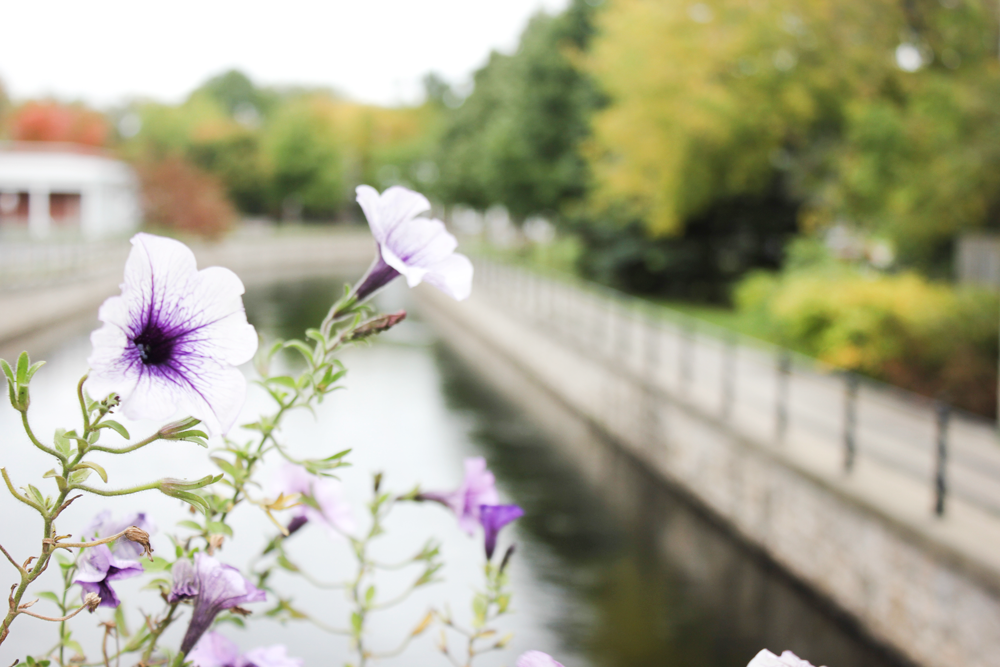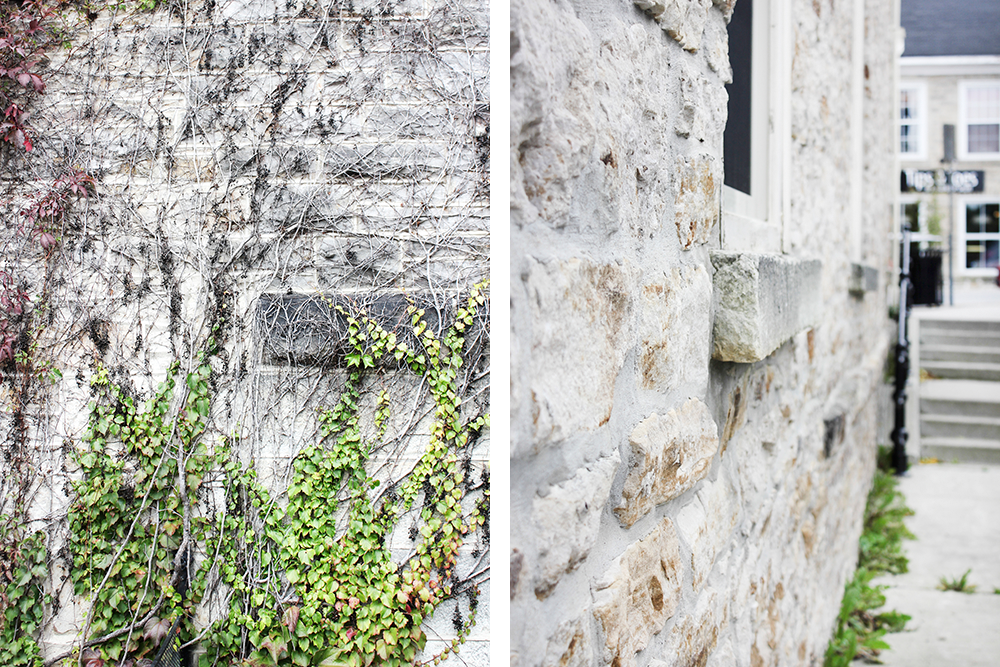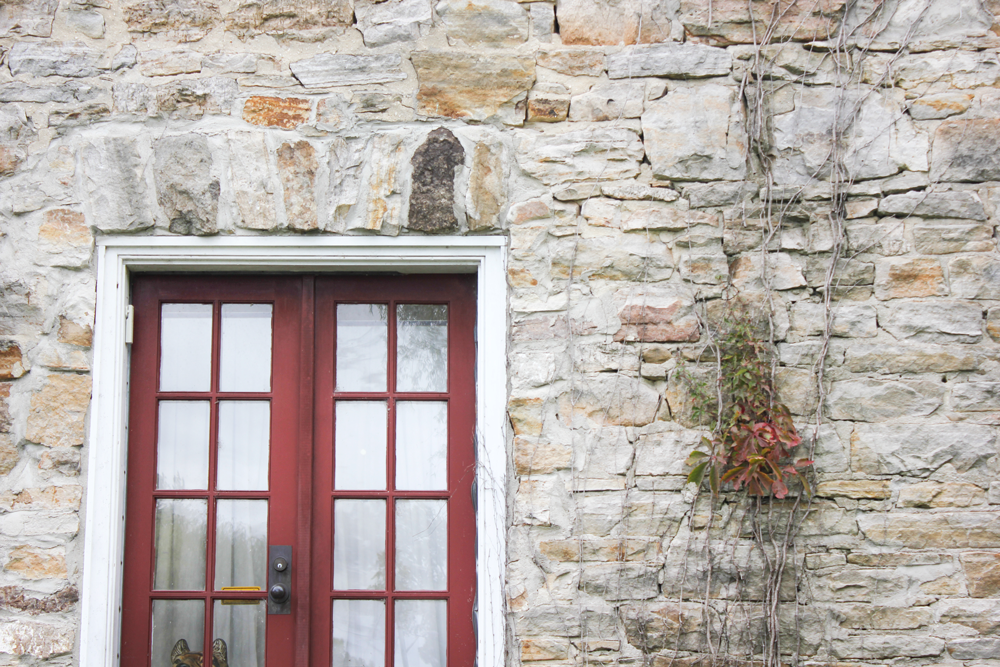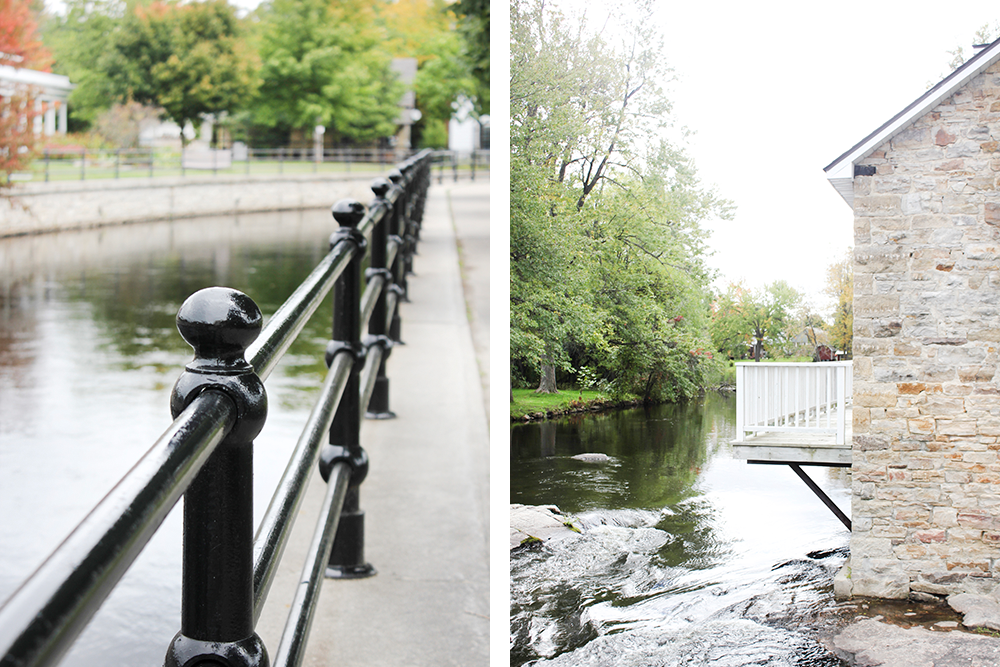 10.22.2014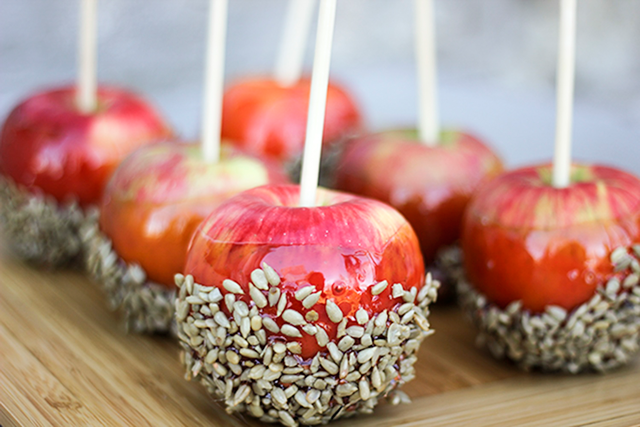 Last year I made my first ever Candy Apple. I can probably count the number of candy apples I have had in my lifetime… It isn't many, but for some reason when I think of Halloween, I think of these! We made a dozen or so, and delivered them to all of Olive's little friends (the ones who had teeth and could eat them)! This year we plan to do the same. If you have been following me for a little while, you will know that traditions are so important to me, and now that we have our own little family, it is time to start our own traditions. The recipe I've included below is the one we used last
Continue Reading…
10.20.2014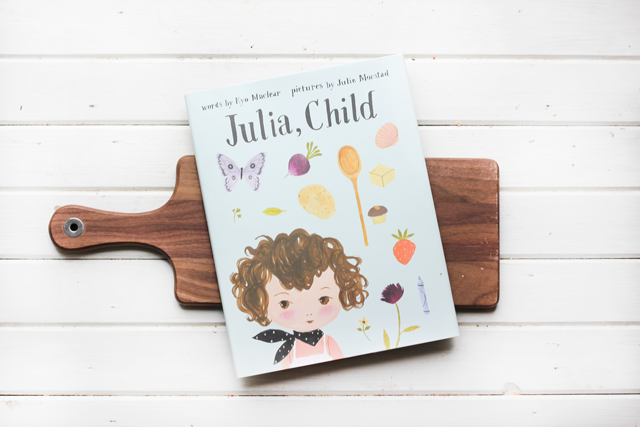 Okay. I have to admit that I totally purchased this book for myself and not Olive, but who could resist a quirky book that plays on the life of one of my butter-loving idols? This great book is not only a book about the joy of cooking, but the wonder of childhood, and, like the best cooking, is meant to be savoured. Author and Illustrator Julie Morstad and Kyo Maclear are genius! Julia and Simca are two young friends who agree that you can never use too much butter, and that it is best to be a child forever. Sharing a love of cooking and having no wish to turn into big, busy people who worry too much and dawdle too little,
Continue Reading…
10.17.2014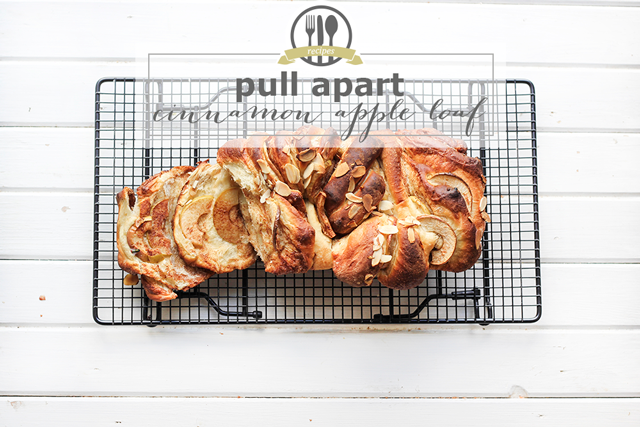 If you have been following me on Instagram, you will know that I have a place in my heart for a good loaf of bread, especially of the cinnamon persuasion. A few short weeks ago Olive and I went on an apple picking adventure, and ever since our kitchen has delightfully smelled of apples and cinnamon. Not a bad problem to have, in my opinion! We are in full swing of continuing to celebrate all that is fall. Our kitchen has been full of apple pies, apple-squash soup, apple tarts, candy apples – you name it. Discovering the simple pleasures this amazing ingredient adds has been heavenly. This past week I decided to make an apple cinnamon pull apart loaf.
Continue Reading…
10.15.2014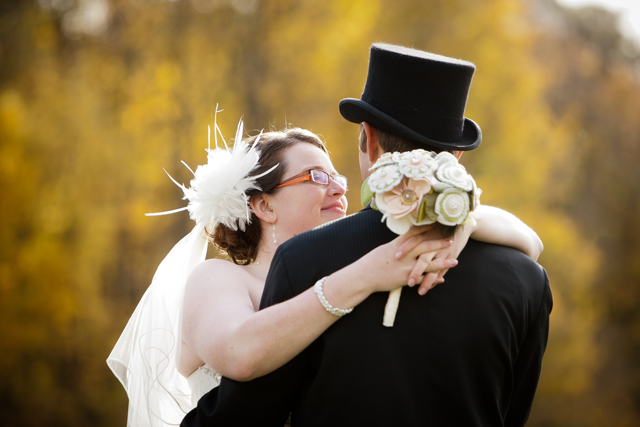 I still remember the butterflies, the nervous knot in my stomach. I remember watching the hours count down as we curled my hair and fastened my shoes. I remember the love and the tears and the laughter. I remember the overwhelming feeling as the doors opened and the cameras flashed. I remember the first time I saw you. Standing there. Waiting for me. I remember my dad holding me tight as he walked his little girl down the aisle. A walk that so many generations in my family have made in that very same church. I remember the feeling of eternity, forever, evermore as I looked into your eyes as we said our I do's. I don't remember anyone else except
Continue Reading…
10.14.2014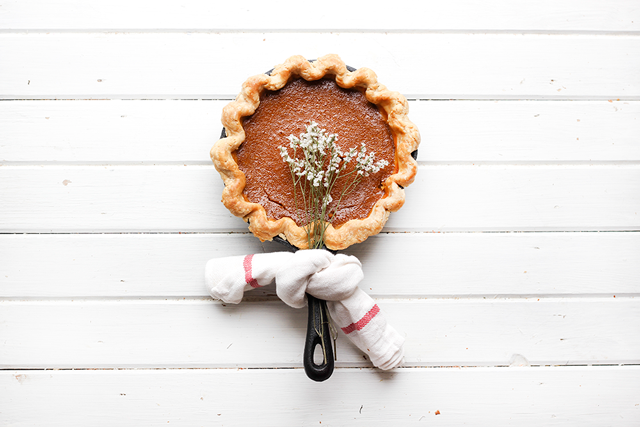 Okay, I know that the Canadian Thanksgiving has just passed, but I think that a scrumptious pumpkin pie should be enjoyed on more occasions than just one weekend in the fall. My husband will happily mow-down on this pumpkin pie any day of the week, so as long as there are pumpkins growing, we will be eating! This recipe has a little twist to your grandmother's traditional pumpkin pie. I'm in love with the new flavour and the fluffy texture! I've tried this recipe in my little "skillet-for-two" as well as my deep dish pie plates (with a little quantity tweaking, of course). Both turned our perfectly!