10.20.2014
A Child's Book Review: Julia, Child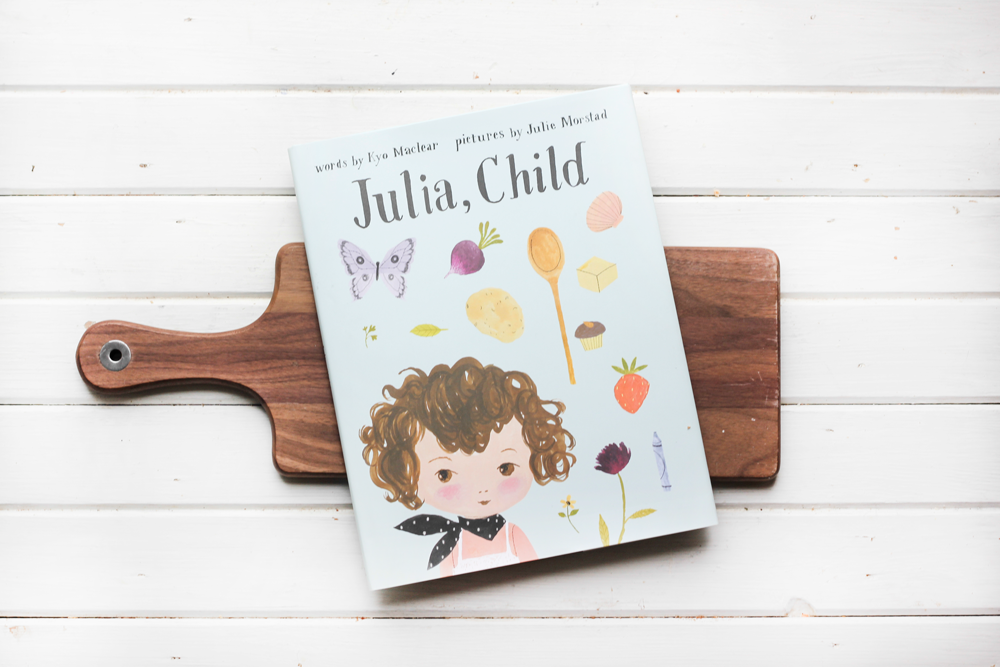 Okay. I have to admit that I totally purchased this book for myself and not Olive, but who could resist a quirky book that plays on the life of one of my butter-loving idols? This great book is not only a book about the joy of cooking, but the wonder of childhood, and, like the best cooking, is meant to be savoured. Author and Illustrator Julie Morstad and Kyo Maclear are genius!
Julia and Simca are two young friends who agree that you can never use too much butter, and that it is best to be a child forever. Sharing a love of cooking and having no wish to turn into big, busy people who worry too much and dawdle too little, they decide to create a feast for growing and staying young. A playful, scrumptious celebration of the joy of eating, the importance of never completely growing up and mastering the art of having a good time, Julia, Child is a fictional tale loosely inspired by the life and spirit of the very real Julia Child. This is a story that should be taken with a grain of salt and a generous pat of butter.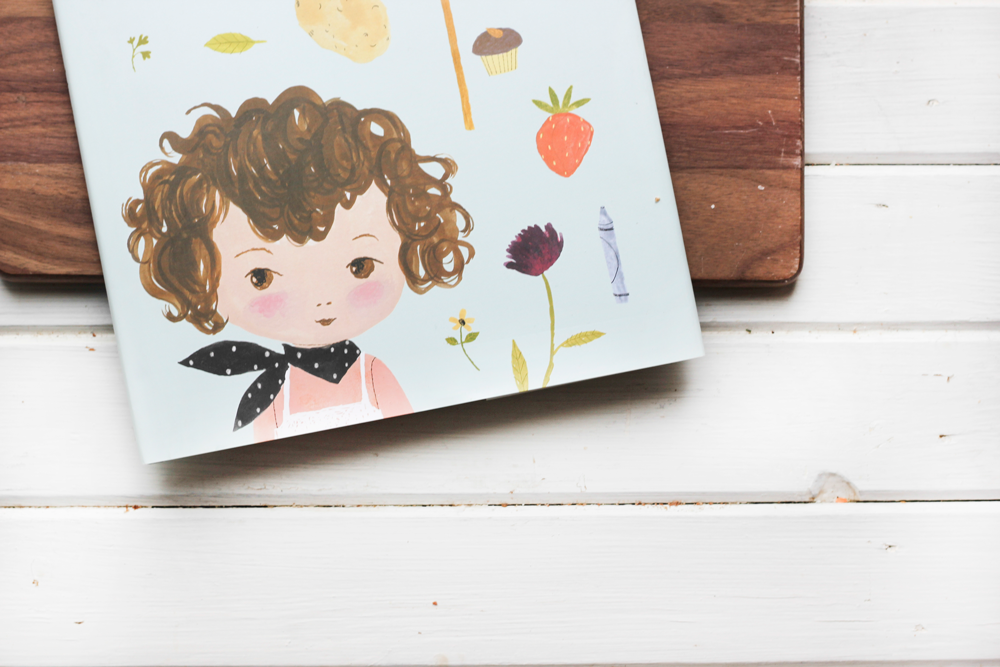 I love the message that this book sends. It really exemplifies the life I try to lead. To live young at heart, to enjoy every moment, and to do what you makes you happy every day. While Julia, Child celebrates the world of children, it may just leave its greatest impression on the adult reader who has slowed down to enjoy it with a child, and who will likely seek out more "sensible" moments just like it in the near future. There is a dash of truth in the idea that children are wise in ways that adults have forgotten. This little book is delightfully intriguing for an adult familiar with the real Julia and perhaps for the perceptive child who will understand that it's not about how old you are, or about what you cook, but about what you bring to the table. Within the pages, the two little girls concoct whimsical recipes to sweeten, calm and slow down the hurried adults in their lives, and end up co-authoring a cookbook called Mastering The Art of Childhood.
The illustrations in this book are clever. They are elegant, airy and enhance a charming picture of two friends doing what they love. I'm positive that kids (and kids at heart!) will love the ink drawings, coloured only in the wonder-filled places with gouache paint, and the visual feast of kitchen tools and ingredients on each page.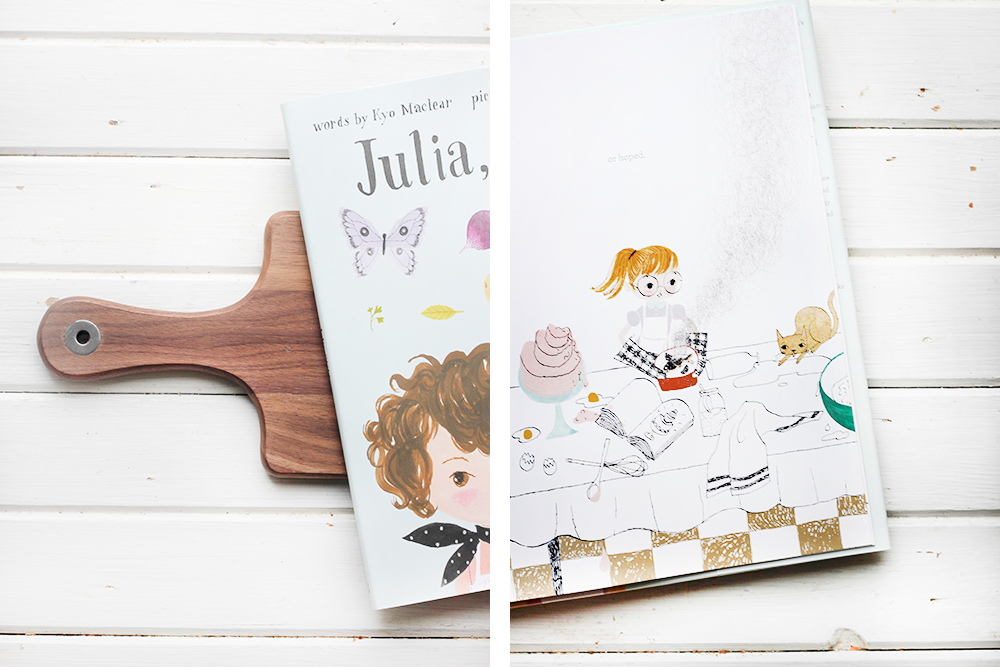 This cute book comes with Olive's stamp of approval. Although she isn't old enough to grasp the true message told within the tale, it sure was a great reminder for myself. Go on, head out to your local book store or library and have a read!