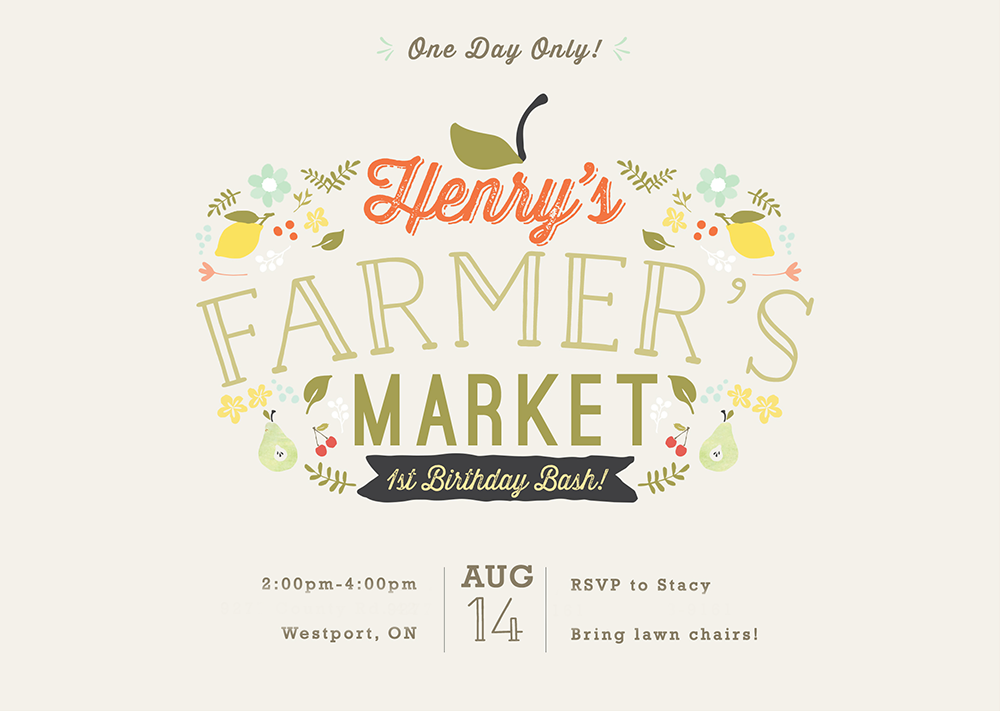 It was a Farmer's Market first birthday for Henry, surrounded by family, friends, and fresh food! We couldn't have asked for a better day to party hard in our front yard for all of Rideau Lakes to see. Luckily it wasn't the hottest day, and I had been watching the shade move around yard for a solid month now. Needless to say, I knew the exact dimensions of shade each tree produced between the hours of 2-4 because my kids and I are pastey white humans who are afraid to look at the sun!
We ate, we sang, we played bocce and croquet, and we showed all our Henry love in the most perfect way. Henry was soaking in all the cuddles, and scooting across the prickly dry grass, taking in all the action. He was the perfect little gentleman, smiling and waving and sharing his crown. We are so lucky to have so many close friends and family who made this days special.
It was one for the books! Happy First Birthday, Big Fella!!