11.24.2014
A Final Goodbye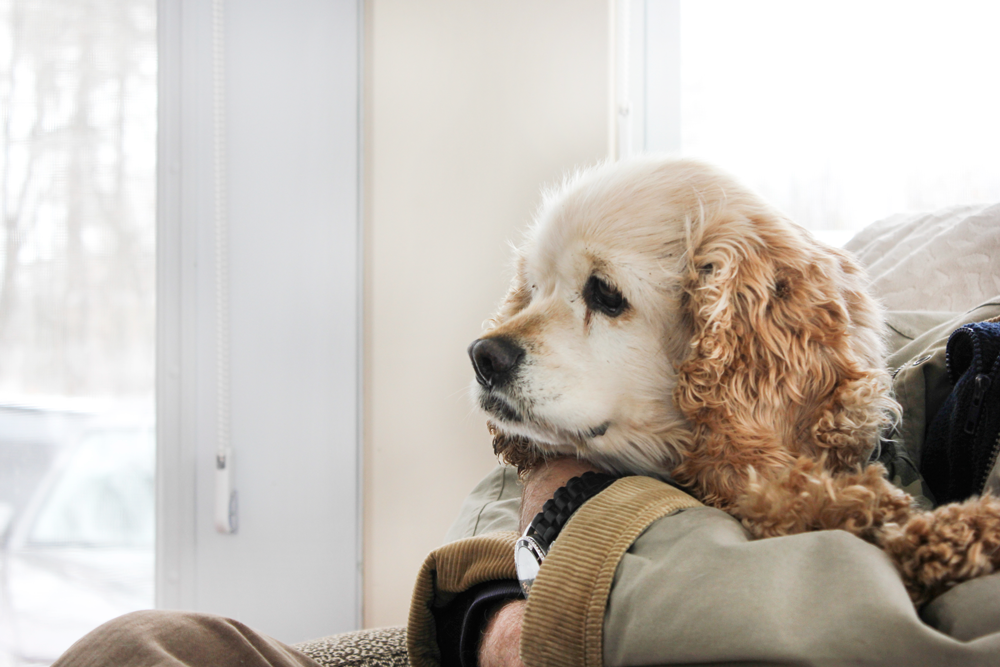 Saying a final goodbye is hard. I'm never going to be good at it. I'm never going to truly understand it. I'm not sure how I will ever be able to teach Olive, when I do not understand myself.
We had to say goodbye to someone this weekend. Someone who has been there for me every step of the way. Someone who has loved me unconditionally from the day he entered our family. Someone who was always ready to play hard, or cuddle quietly. Someone who would run and cover you in kisses when we arrived home. He kept our family so light hearted, so cheery, so full of love.
He didn't have to say anything for me to know that we meant the world to him. Looking into his big brown eyes, I just knew. They were always so full of heart. I have moved away from him many times in my life — for school and when I married — but we always picked up where we left off when I returned. He remembered everything. He remembered I loved to cuddle at night. He remembered I loved walking through the woods with him. He remembered I loved his kisses.
He loved Olive just as much. He welcomed her into our family during our first visit home from the hospital. My heartstrings are torn. Over the last 2 years I feel that my attention has been more on Olive, and not him. I truly didn't mean for that to happen. He always understood, but I can't help by feel that I lost these last precious years together. He meant the world to me and I pray that he knew that.
I was hoping that it would happen naturally, that we would never have to make the decision to say a final goodbye. I was hoping that he would drift away in his sleep.
Peacefully.
But time has continued on, and his old bones couldn't carry him like they used to. He was picture perfect on the outside, still full of pep when he needed it, and always full of warmth and love. It was what we couldn't see. His daily internal pain that he covered up so gracefully. He was the picture of courage and determination.
He was more than just a Dog. He was someone I could always rely on when I needed to feel like the only one in the room, when I needed to feel loved, when I needed to feel brave, when I needed support to keep going. I told him all my secrets. He helped me make many important life decisions. He was my companion, my sidekick, my best friend.
We are going to miss you K9. You made the last 16 years of my life so special. A world without you is unthinkable.