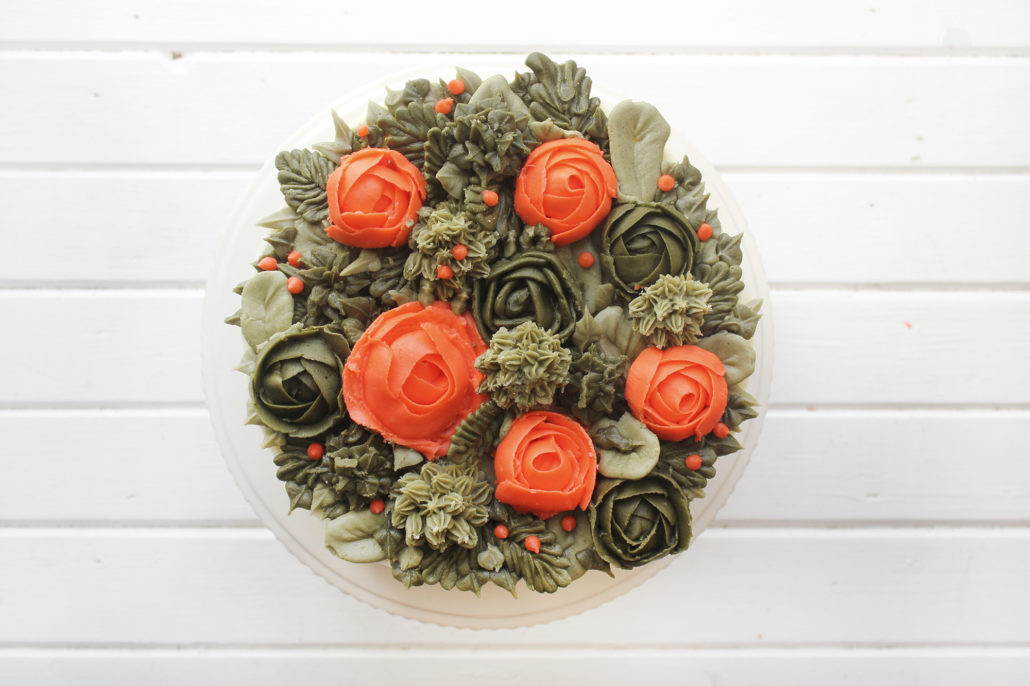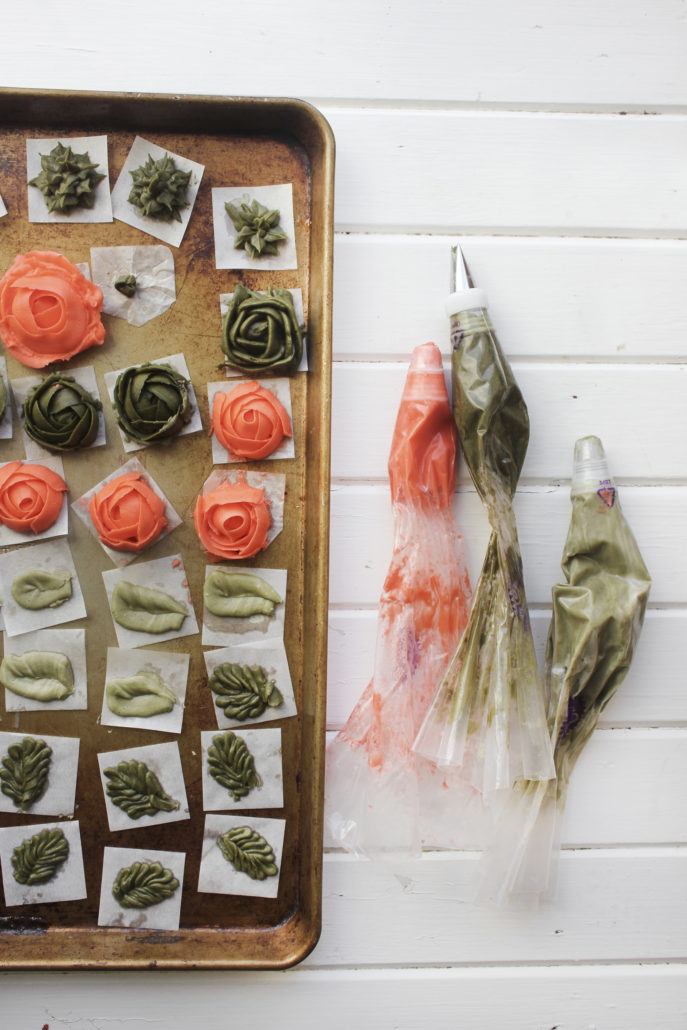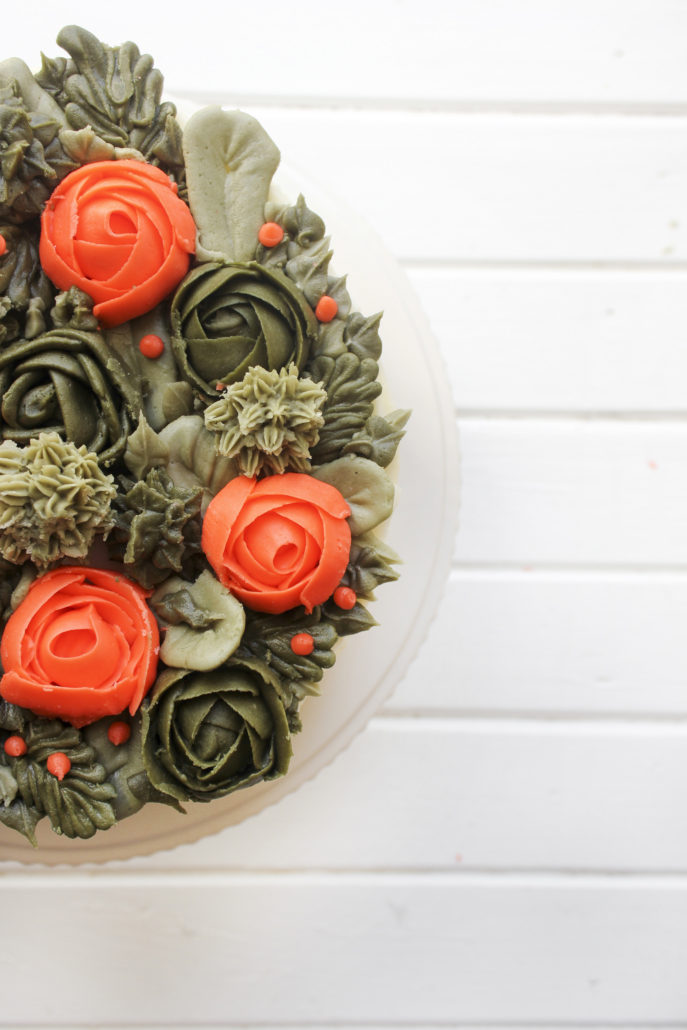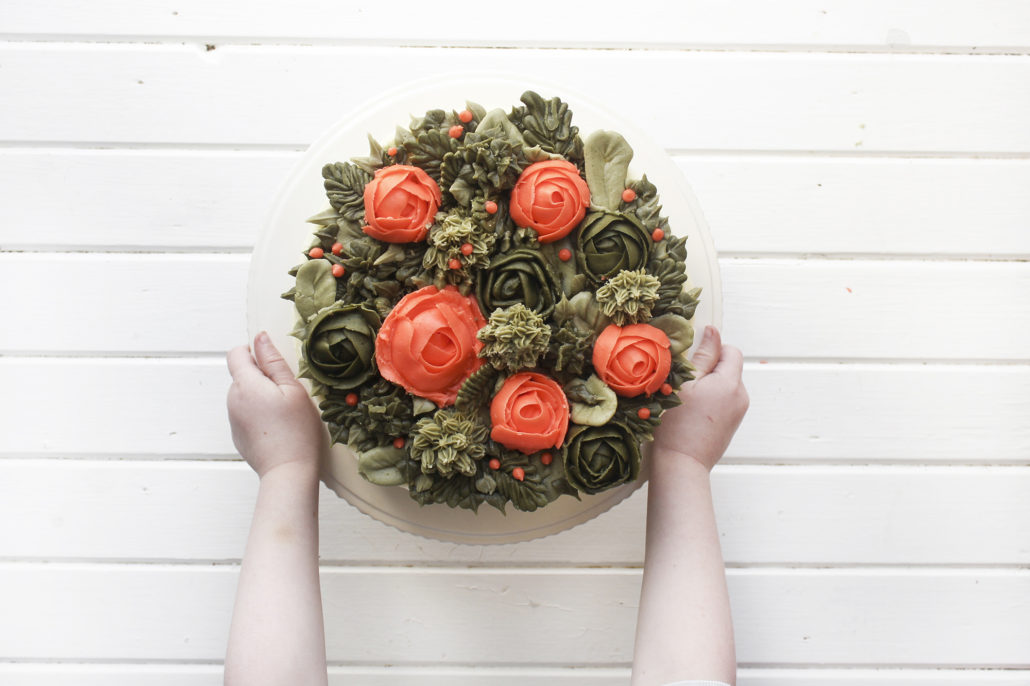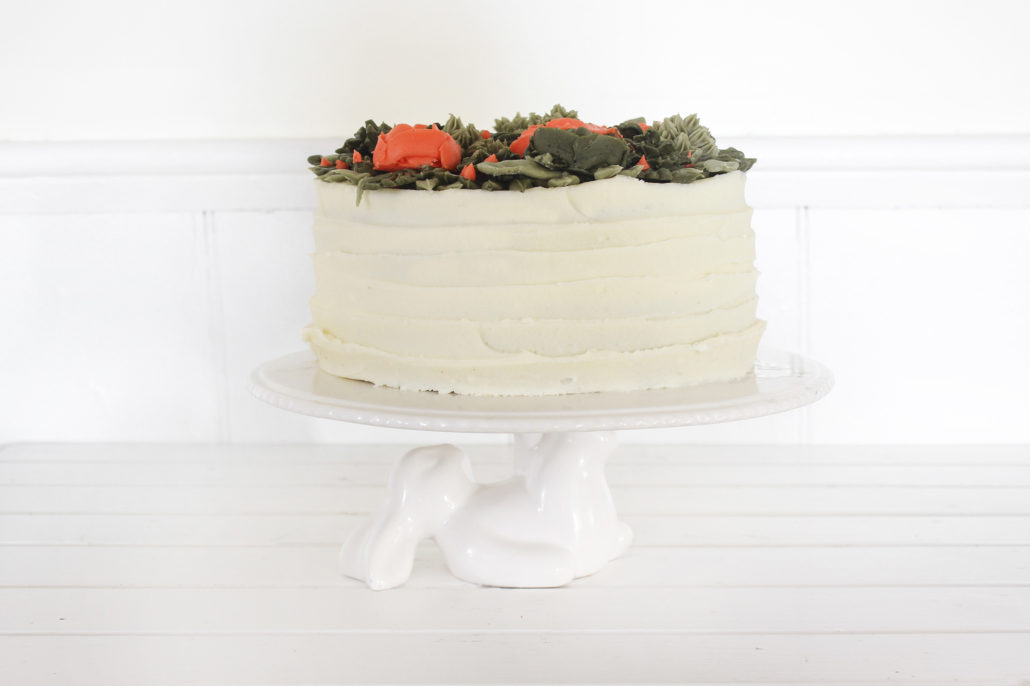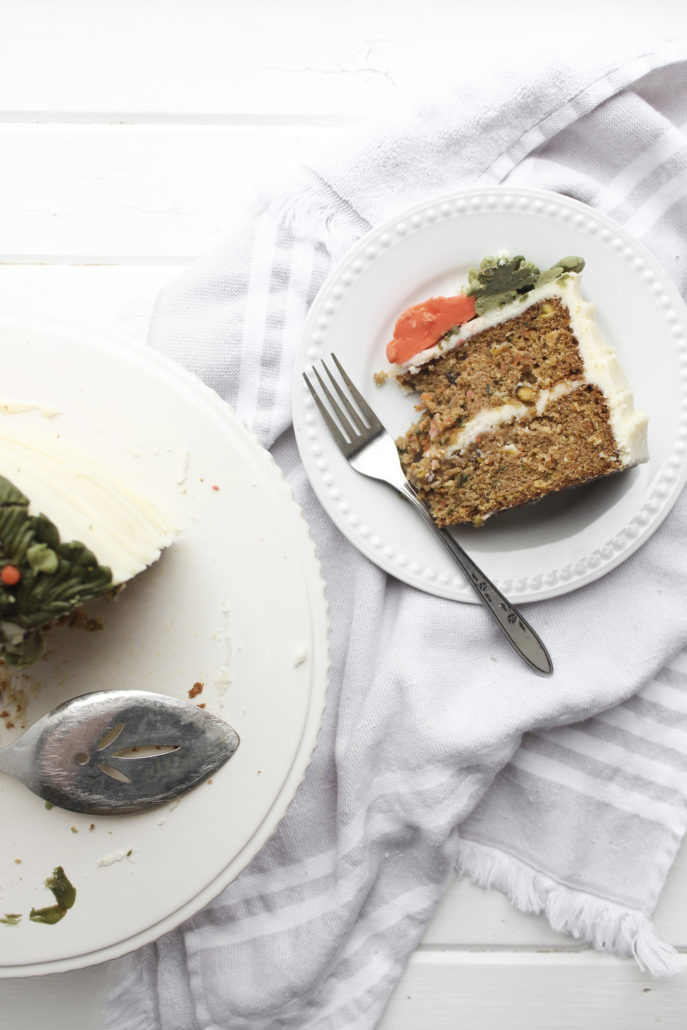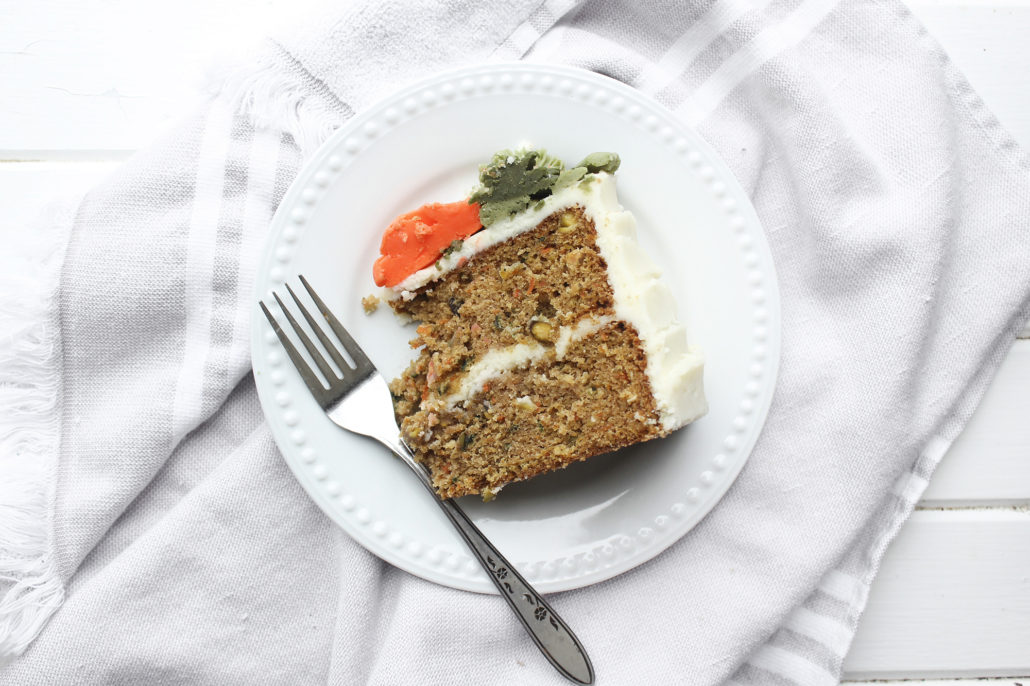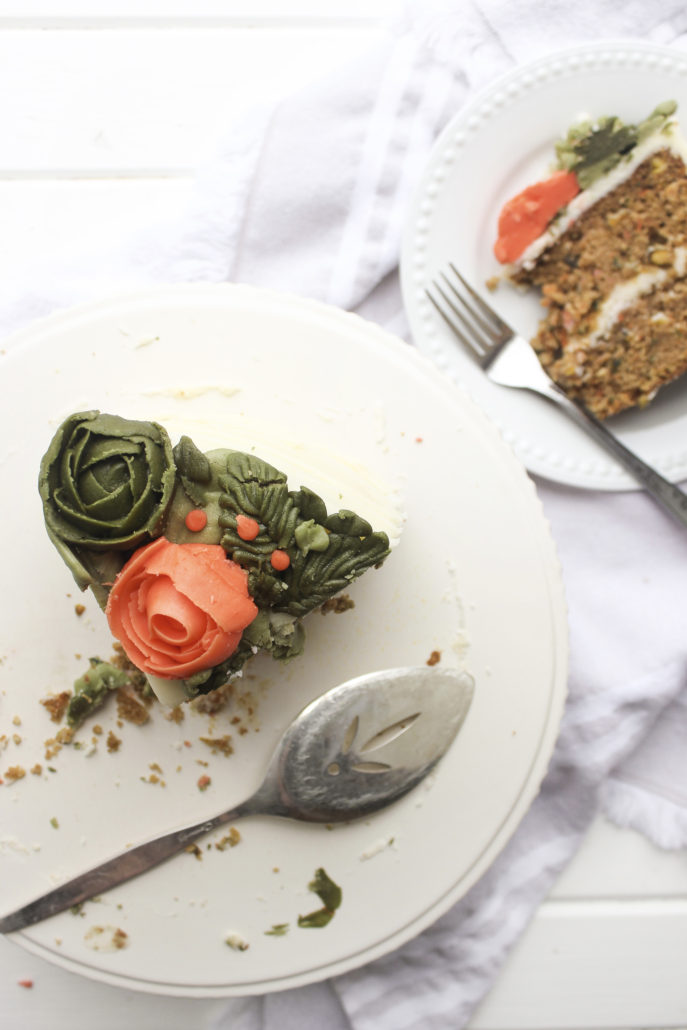 Spring is in the air! I finally feel like we have made it to the other side. I have all the feels as we enjoy longer days of true sunshine that soaks through me to the core. Nothing is better than opening the door and letting the kids play outside for hours, without a worry in the world. Spring is on its way, and the only way I could be any happier is if our apple tree was blossoming in our front yard.
April has me swooning over all the Easter recipes we are planning to try. Hot crossed buns, Kulich, Italian Easter bread and some sort of Cadbury Easter Egg pie that my friend keeps talking about! I'm so happy that Easter is later in April this year. I feel like it is giving me the time to actually try all these different bakes that I've wanted to try for years, but never have because Easter always sneaks up on me.
First on the list is Molly Yeh's Hawaij Carrot Cake. I swapped out the oil for browned butter (because who wouldn't want to have all that caramely-butter-goodness in their cake?) and I didn't have an actual Hawaij spice mix so I made my own using ginger, cardamom, nutmeg and cloves. Traditionally (well, since I started baking, that is), I have been the resident dessert maker for all our family gatherings, and for some reason I always fall to a carrot cake for Easter. I've never found a recipe that I loved so much that it became THE Easter Carrot Cake go-to, but that may have all changed after this one, all thanks to Molly!
---
BROWN BUTTER AND HAWAIJ CARROT CAKE adapted from Molly Yeh
ingredients
cake:1 2/3 cup butter, browned
2 1/2 cups all-purpose flour
1 1/2 tsp. salt
1 1/2 tsp. baking powder
1 1/2 tsp. baking soda
2 tsp. cinnamon
1/2 tsp. ginger
1/2 tsp. cardamom
1/8 tsp. nutmeg
1/8 tsp. cloves
1 cup brown sugar
3/4 cup granulated sugar
4 large eggs
1 Tbsp. pure vanilla
2 cups carrots, shredded
2 Tbsp. sesame seeds
3/4 cup pistachios, chopped
frosting:
16 oz. (2 packages) cream cheese
1 cup unsalted butter, room temperature
8 cup powdered sugar
1 tsp. pure vanilla extract
steps
cake:
Grease and line two 8″ cake pans with parchment paper and set aside. Preheat the oven to 350F.
In a large heavy bottom saucepan, melt butter over medium-low heat. Increase heat to medium and simmer, stirring with a heat-resistant spatula while the butter hisses and pops. Continue cooking and stirring, scraping up any brown bits that form along the way, until the butter is golden yellow and perfectly silent.
Pour brown butter and all the toasty brown bits into a heat resistant bowl and allow to cool until creamy, opaque, and no warmer than 75F.
In a large bowl, combine the flour, salt, baking powder, baking soda, cinnamon, ginger, cardamom, nutmeg and cloves. Set aside.
In the bowl of a stand mixer, whisk together the brown sugar and granulated sugar with the cooled brown butter (until fluffy). Add in each of the eggs, one at a time, mixing well after each. Mix in pure vanilla extract.
Add the dry ingredients to the wet ingredients and mix until just incorporated (ensuring there are some streaks of flour still visible). Add the shredded carrots, sesame seeds and pistachios (if using), and mix to incorporate.
Pour the batter into the prepared cake pans and bake until a toothpick inserted into the centre comes out clean. Begin checking for doneness at 30 minutes.
Allow cakes to cool 10 minutes in the pans and then turn onto a wire rack to cool completely before frosting.
frosting:
In the bowl of a stand mixer, cream together butter and cream cheese.
Add powdered sugar and vanilla and mix to combine.
assembly:
Layer a generous helping of frosting on top of the first layer of cake. Smooth out and place the next layer of cake.
Cover the cake completely with cream cheese frosting and then decorate as desired.
---