06.12.2012
Catherine and Brandon
A couple months ago I was contracted by a beautiful and unique bride-to-be named Catherine. She was looking for the perfect accent for her already non-traditional day. Both her and her new husband, Brandon, share the same passion – tattoos, therefore, to honour their passion they decided to tie the knot in a tattoo parlour surrounded by family and friends!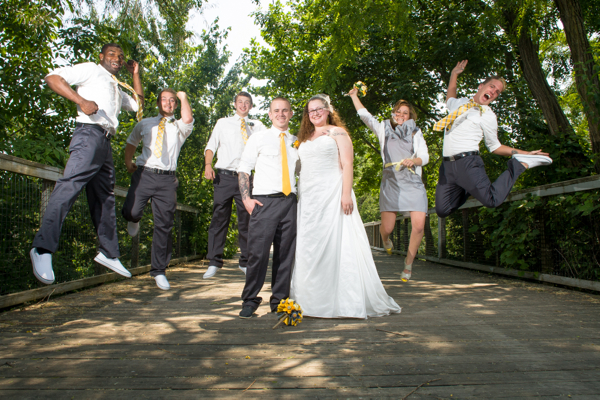 Inspired by sunflowers, Catherine asked for beautiful bright mexican poppy yellow, paired with a lovely ash grey and sugar cookie off-white to bring the look together. A week before the festivities were to take place, I received a message that started with "So…I love the flowers thank you! We have a tiny problem though…". My heart sank when I read that first sentence. My head went from "Oh-my-gosh the order didn't arrive, to the postal service destroyed it, to she hates it!!! But then I kept reading – "my flower girl is really upset that I didn't order her one! I know this is a far stretch and might be impossible, but I wanted to ask – is there any possible way that I could get a small version of mine for my sister and flower girl? My wedding is in 11 days…" Crisis averted! I was so honoured to get this message because it reaffirms that people really do enjoy my craft! Of course I said YES, and two seconds later I was busy cutting folding, gluing and wiring everything together! The extra bouquets arrived just in time for Catherine and Brandon to celebrate in style!
Congratulations to you both. You make a very striking couple!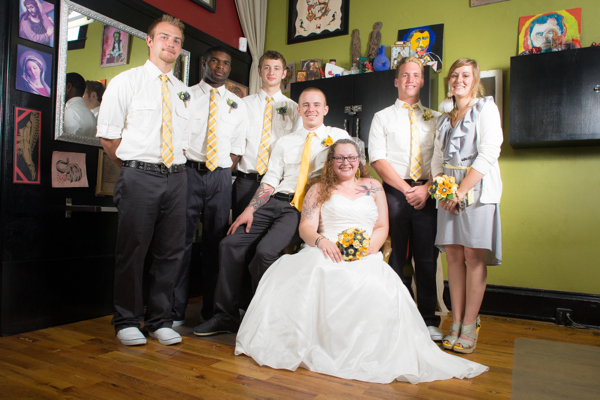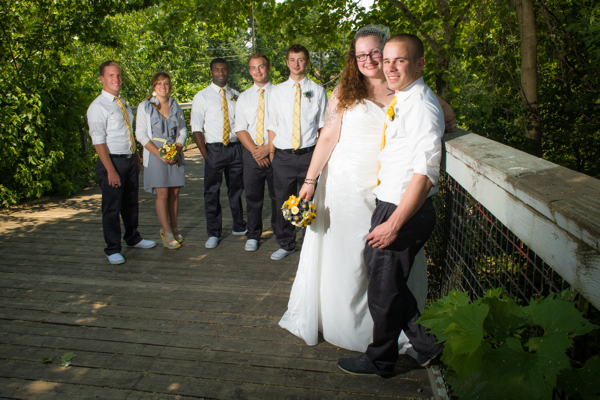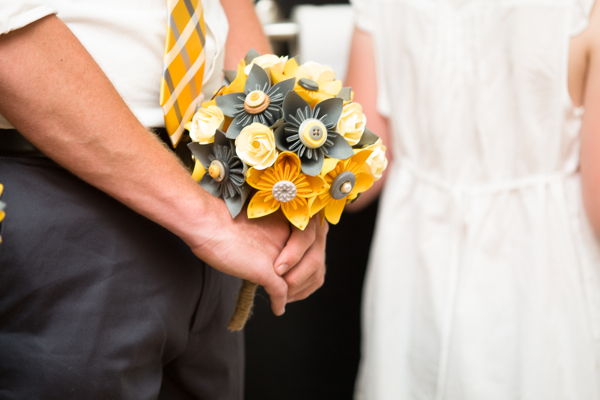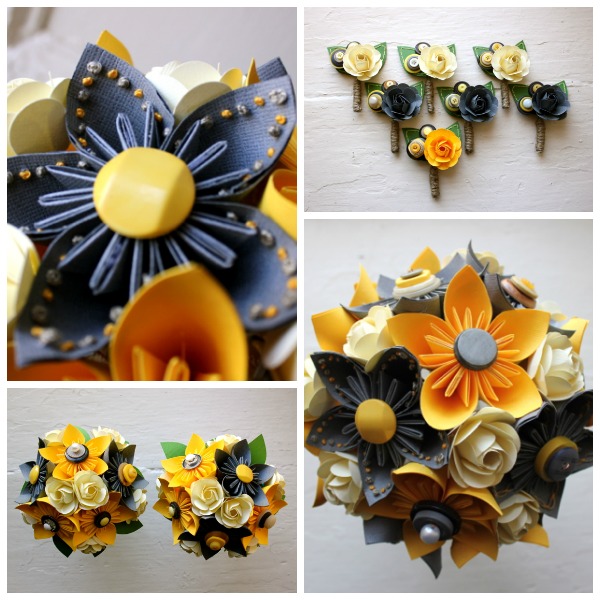 Peace, Love and Tattoos!!