05.28.2012
Chocolatey-Peanut Butter Banana Bread
Thats right! I combined chocolate, peanut butter and bananas all into one yummy loaf. I threw health out the window and made my tried-and-true recipe that is always created when I find ripe bananas in my fruit basket.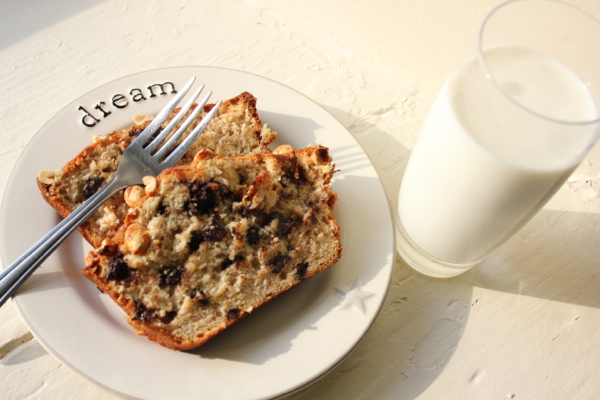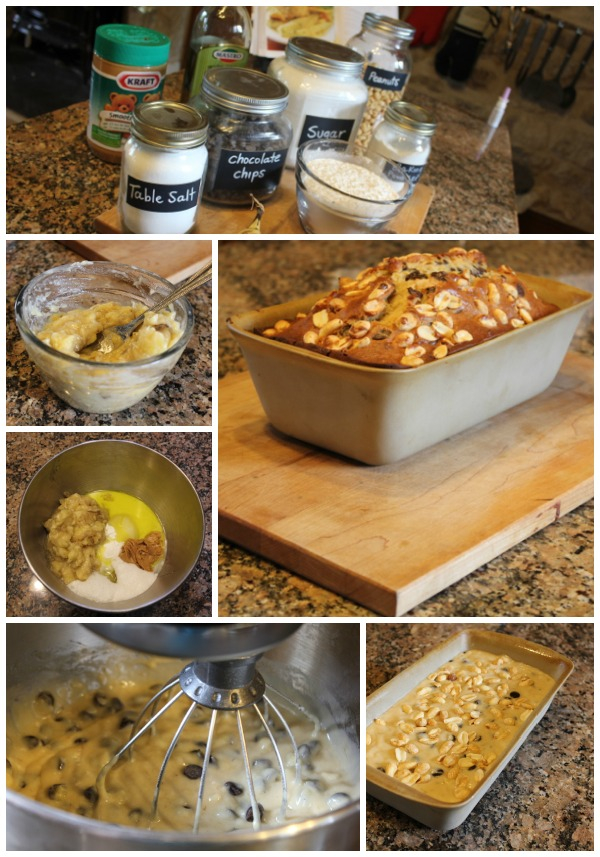 Chocolatey-Peanut Butter Banana Bread
Makes approximately 12 servings
Ingredients
2 cups all-purpose flour
1 cup sugar
1 tbsp baking powder
1/2 tsp salt
1 cup mashed ripe bananas (usually 2 bananas for normal people, 3 for me!)
1/3 cup milk
1/3 cup peanut butter
3 tbsp vegetable oil
1 egg
3/4 cup milk chocolate chips (for me… 1 cup!!!)
1/3 cup peanuts, chopped if desired
Now What?
Preheat oven to 350°F (180°C). Spray bottom of Loaf Pan (I use my Pampered Chef stone loaf pan!) with nonstick cooking spray.
In large mixing bowl, combine flour, sugar, baking powder and salt. Add bananas, milk, peanut butter, oil and egg; mix just until dry ingredients are moistened. Stir in chocolate chips. Spoon batter into pan; sprinkle with peanuts.
Bake 60-70 minutes or until wooden pick inserted in center comes out clean. Remove from oven; cool in pan 10 minutes. Remove bread from pan to cooling rack; cool completely.
It really is that simple!
Now slice up that bread and devour it like we do!
Peace, Love, Loafy-goodness!
-Stacy