07.15.2012
Deedra + Peter
In May I had the honour of working with Deedra and Peter to create their wedding bouquet, boutonniere and dog collar flowers! Deedra came to me with a special request to create flowers for her cute white doggy, so of course I challenged myself to find a way to make her dreams reality! Deedra and Peter tied the knot in Kansas City, Missouri on June 1, 2012!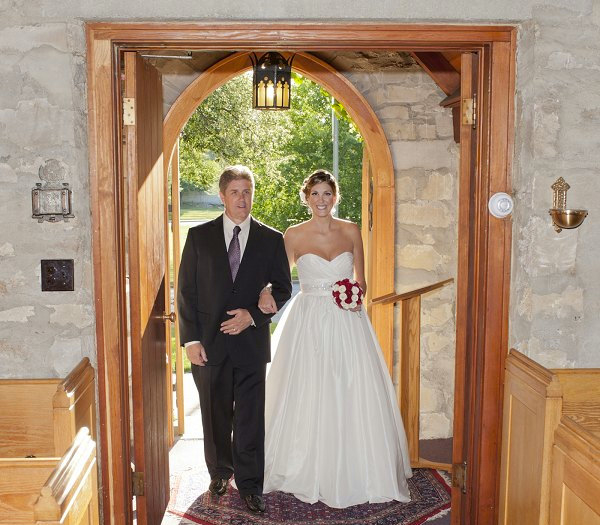 Deedra and Peter opted for an easy, simple, small family wedding with short ceremony, great food and good company! What a great way to describe the perfect wedding, don't you think? Deedra asked for a bouquet of all red and white roses with a red and white boutonniere to match. I think it looked wonderful with her beautiful dress! What about their puppies? Didn't they clean up nicely for the occasion?
Thank you Deedra and Peter for coming to The Little Red Button and asking me to make your flowers! It was truly an honour, and I was so happy to see photos of your perfect day!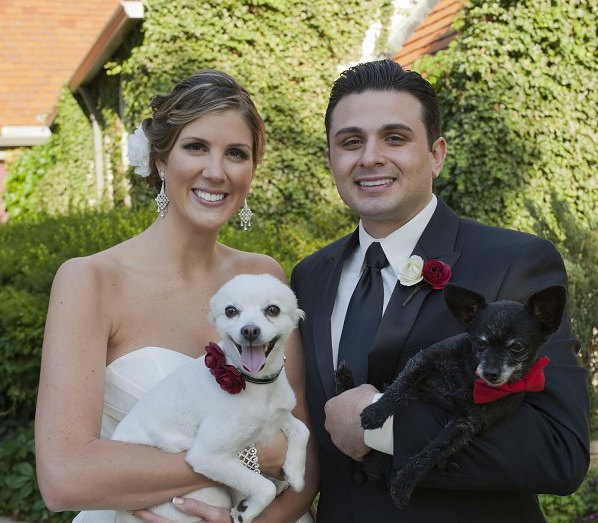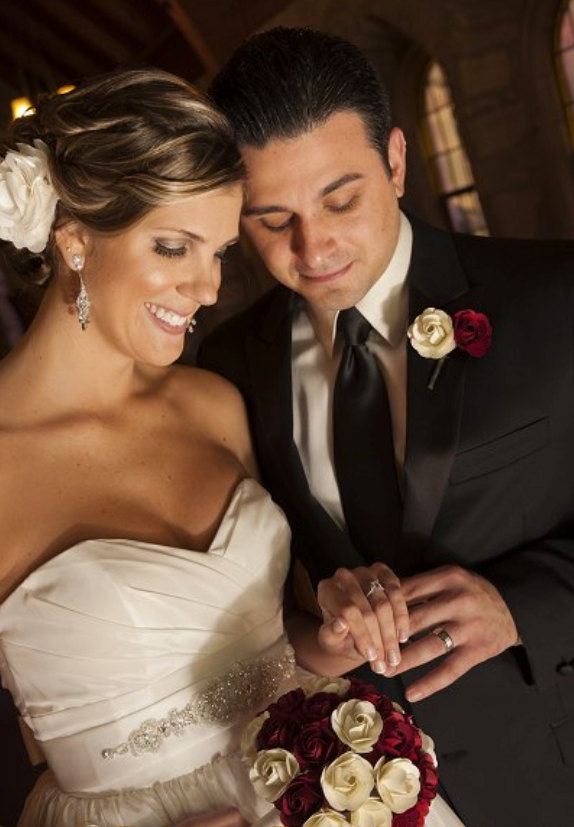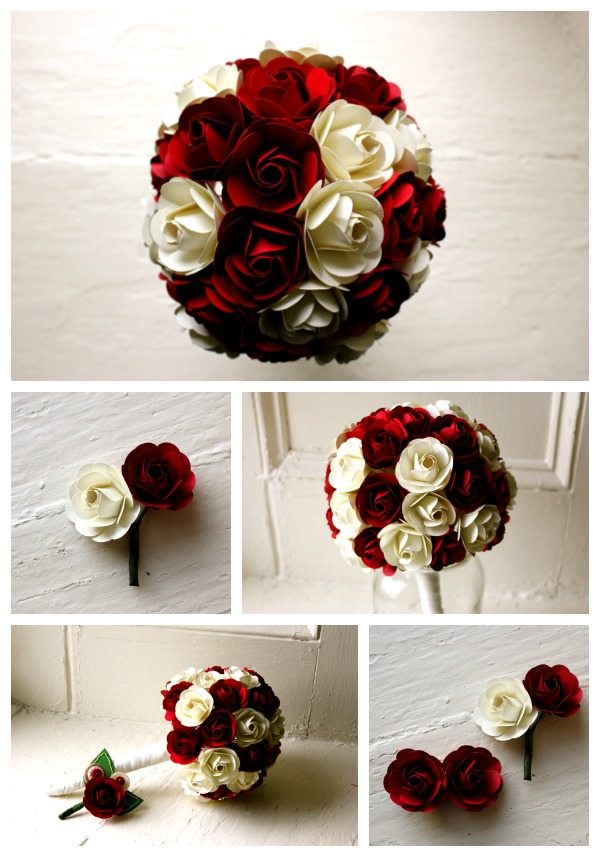 Peace, Love and Puppies!
-Stacy