10.19.2013
Etsy Love: (Letterpress Recipe Cards)
It's no secret! I absolutely love Etsy for all things handmade. I often find myself going in to a big box store with full intentions to buy a certain product, but end up walking out empty handed because I would rather own a product that was made with love and care from the  the handmade community around the world!
Today I found myself searching for Letterpress recipe cards. Sometimes I feel that recipe cards are a thing of the past as Pinterest is always open right next to that pie crust I just rolled out, however, when I find a recipe that I make over and over again – like my Grandma Murray's chocolate chip cookies  – I would rather have a card covered in dry dough and watermarks that I can pass down in our family. There is something about a hard copy recipe that makes cooking and baking so nostalgic!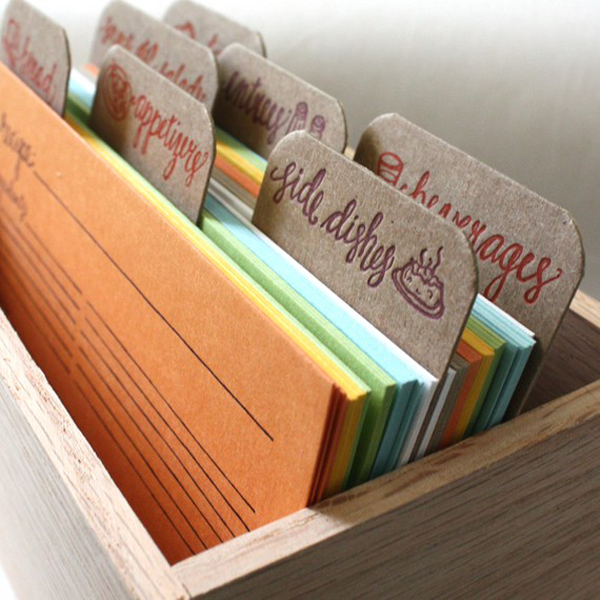 // 1 Canoe 2 //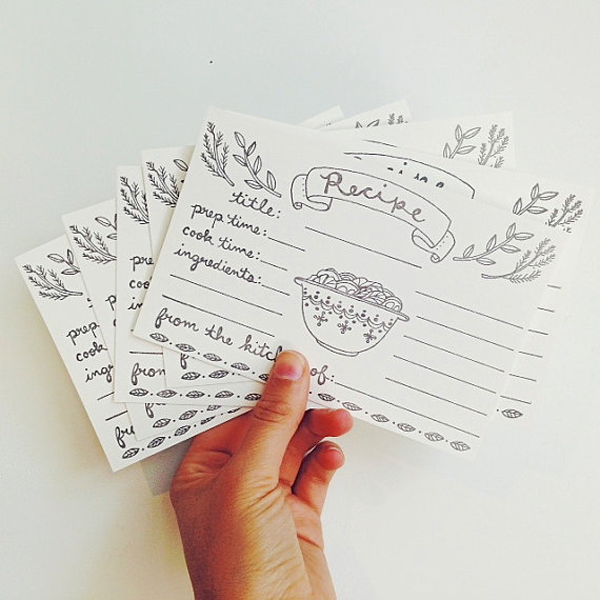 // The Little Canoe //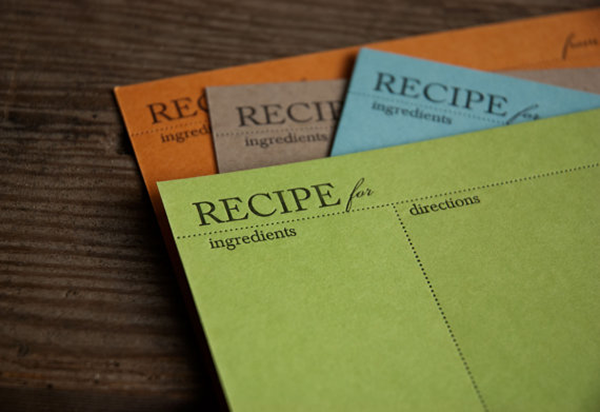 // Ladybug Press //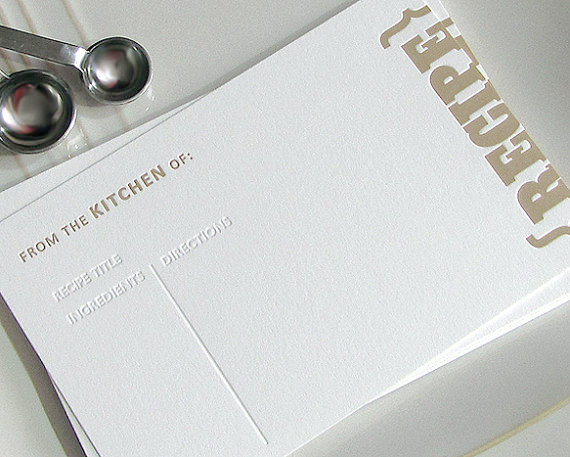 // Sweet Harvey //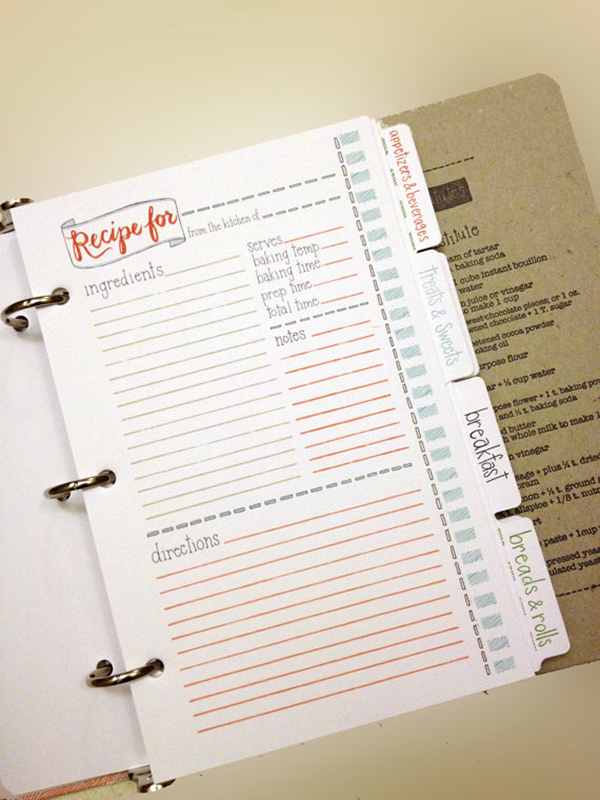 // 1 Canoe 2 //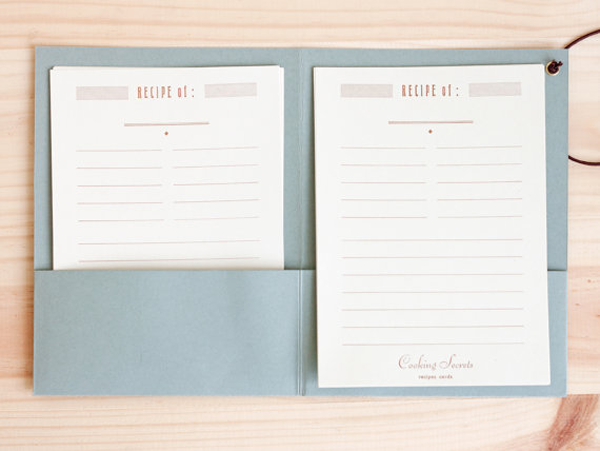 // Armiho //
Which one do you think should be a permanent fixture in my kitchen?!
xoxo
-Stacy