01.22.2013
My childhood passion
Growing up in a small community, my life was centred around school and figure skating. If I wasn't in class or at home doing homework, I was on the ice working towards my goal of achieving new levels in the skating world. Not many people realize that figure skating isn't all about jumps and spins… In fact, that is one third of what we actually practice. I learned early on that my true passion was Ice Dancing – Yes, ice dancing has gained a bad rep in the recent past when Olympic judges fixed the medal standings in numerous Olympic Games, however this unique aspect of figure skating is my true love!
Isn't Ice Dancing considered Pairs Skating?
This is such a common assumption! In fact, pairs skating and ice dancing are two completely different categories. As in pair skating, dancers compete as a couple consisting of a man and a woman, however, ice dancing differs from pair skating by having different requirements for lifts (i.e.: not above the head), requiring spins to be performed as a team in a dance hold, and by disallowing throws and jumps. Typically, partners are not supposed to separate by more than two arm lengths (and originally, partners were supposed to be in a dance hold the entire program, though this restriction has been lifted somewhat in modern ice dancing).
Ice dancing combines the beauty of ballroom dancing with the the challenge of doing the program on a 5mm thick blade! No one demonstrates that better than my ice dance idols, Shae-Lynn Bourne and Victor Kraatz. I feel that they revolutionized the sport with their Riverdance program and the unique hydroblading technique, however they were the subject of the infamous Olympic controversy and never actually won an olympic medal.
I was so lucky to have such supportive parents growing up. Figure skating not only requires a huge time devotion throughout the season, but it also can get quite costly when partaking in private lessons. Because of the love and support from my wonderful parents, I was able to achieve my Gold level in Ice Dance and in Skills (a program devoted to edges and turn development). I am very proud of my accomplishment in this sport!
I am still heavily involved in the sport!
Although I am passed my "dream about the Olympics" stage, I am still heavily involved in figure skating. I now coach and try to inspire young skaters in their quest to achieve the same goals I once set myself! It's such a rewarding experience to see the smiles on my young students faces when they finally land that jump or pass their Skate Canada test. I often find myself reliving my past through their eyes.
This past weekend some of my younger students competed in their first competition! I was so proud of them! It takes a lot of confidence to head out on to that ice in front of 3 judges and a cheering crowd! They both brought home the bronze!!!!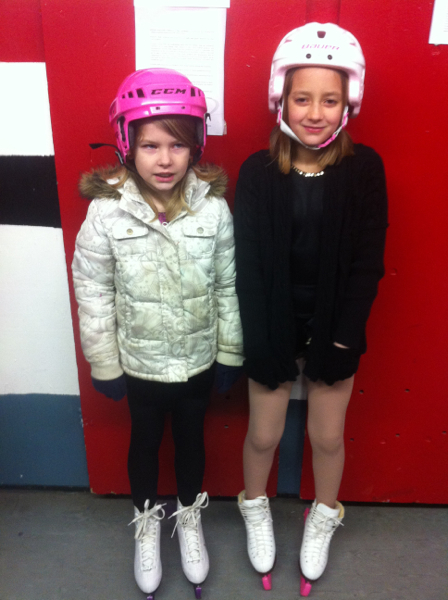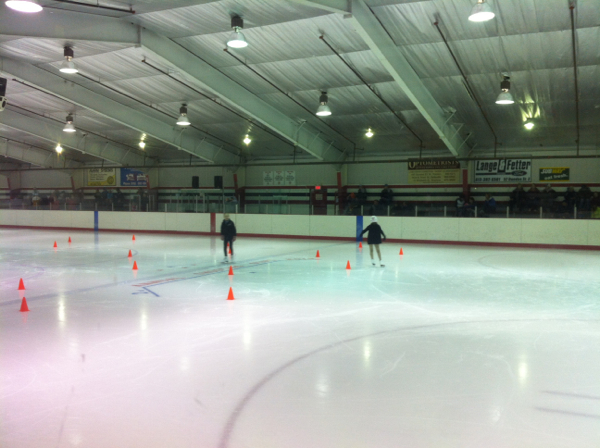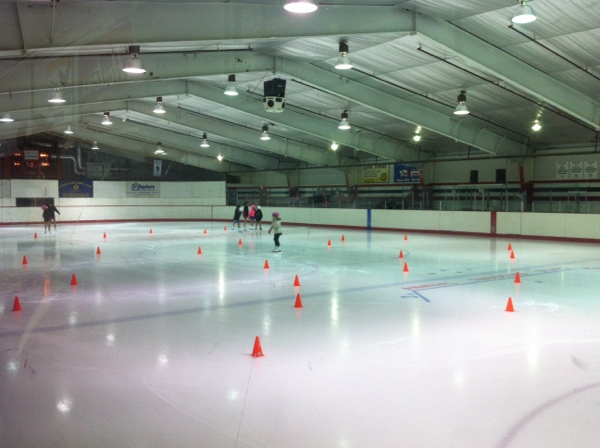 I am now in the process of trying to convince my hockey-playing husband that figure skating is the way to go, even if Baby Blair is a boy!! We need more male figure skaters! Luckily, I have 4 other highly involved figures skaters in my life to help influence my opinion — Scott's Mom (Grandma-to-be), and three younger sisters (Aunties-to-be!!) grew up on the ice with me and all still skate every week!! Fingers are crossed!
What was your childhood passion? Lets hear it! Leave some comments!
Peace, Love and Figure Skating!
-Stacy