04.26.2012
i am a sheep! time to blog!
Here I am… Starting a blog. I may be a little behind the times, but at least I have decided to put one foot in front of the other and follow the herd into today's "it" past time! I have been thinking long and hard about starting a blog – do I have time? What am I going to talk about? WILL PEOPLE ACTUALLY READY IT? It finally occurred to me that if I don't try, all of those questions would not be answered! So here I go!!
My main reason for blogging is to have a chance to tell the world about all the projects I am doing for my small Etsy business. What is Etsy you ask? Etsy is an online marketplace for crafters and artists, like myself, to set up a small online "shop" to sell their handmade items! I started my store, The Little Red Button, in September 2010. Originally I posted handmade cards. Business took a little while to pick up, but eventually I did make some sales.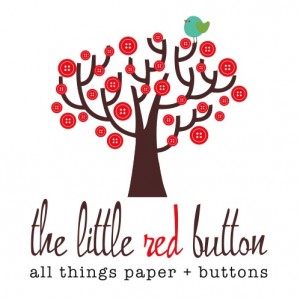 Then along came December 25, 2010. This is the day that forever changed my world! My now husband proposed to me under our Christmas tree. The waterworks turned on, and then 10 months of planning began! I decided to put The Little Red Button on hold while I crafted the wedding of our (well, my…) dreams!
Scott and I were married on October 15, 2011 in the church that I grew up in. It was a dream come true as I became the 4th generation in my family to get married in that exact same spot! I won't spoil the future blog about the wedding… I would rather keep you in suspense! ha ha ha!
Now that the wedding and honeymoon are over, I began to reassess what The Little Red Button was all about, and what my true crafting passion was. Paper flowers accidentally became a theme at my wedding, but I thoroughly enjoyed creating them. I soon realized that my real dream was to help others create the wedding of their dreams by offering uniquely crafted, heirloom-quality bouquets, boutonnieres, corsages, headpieces and centerpieces! The truly rewarding aspect of creating these bouquets is knowing that the bride will always have it and maybe even one day pass it on to her daughter!
I posted my first paper flower to my Etsy shop in early December. I now currently have eight (THAT'S 8!!) orders for custom bouquets – both large orders and small orders. It is such an honour knowing that brides around the world love my designs and want to feature them in their weddings!
Without further ado, WELCOME to my blog! I hope to see you come back soon to see updates on the projects I am creating, as well as every day posts on what is cooking in my kitchen, every day photos… and much, much more!!