06.05.2012
Mini apple pie
Thanks to Pinterest, I am always hungry! Whenever I log-on, I find my computer screen filled with delicious photos that make my tummy rumble! This weekend I decided it was time I learned how to make pie, mind you, I cheated a little bit!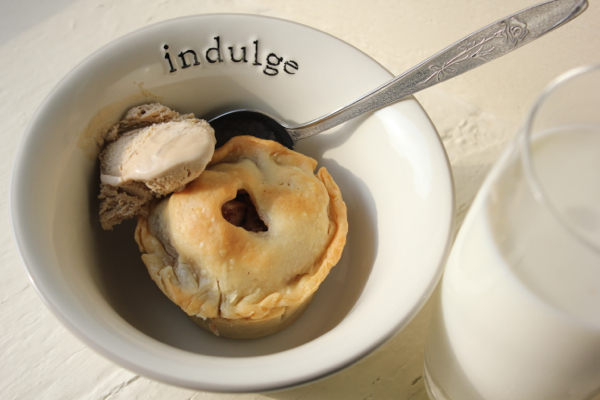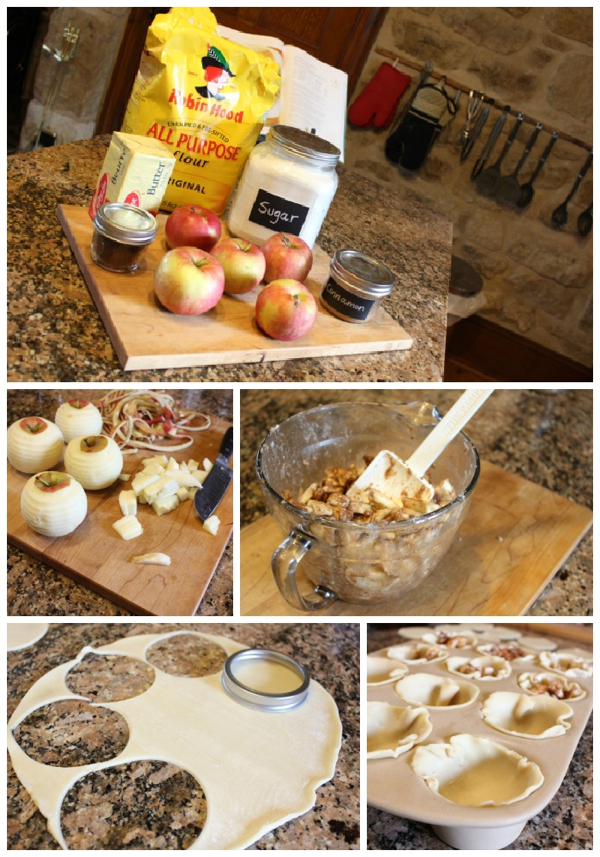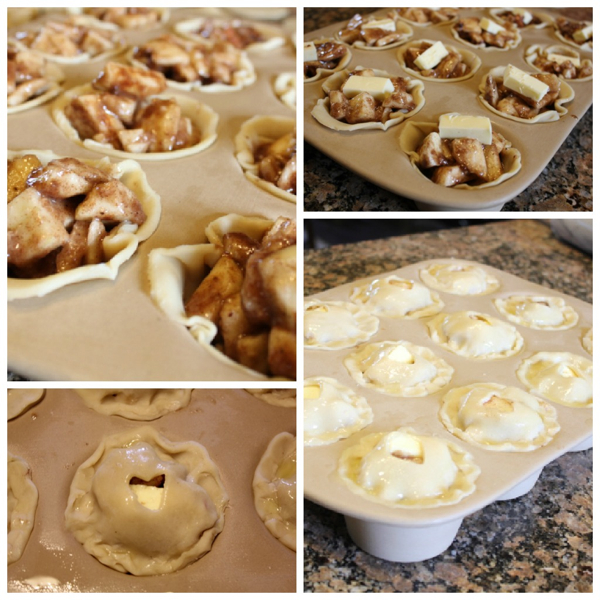 Mini Apple Pies
Makes approximately 12 servings
Ingredients
4-5 apples
12 tbsp of flour
1 1/2 cups of sugar
4 heaping tsp of cinnamon
1/4-1/2 tsp of nutmeg
4 tbsp chilled butter
2 packages Pilsbury Pie Crust (theres the cheat!)
Now what? 
Start by cutting up four cups of apples into small 1/2 inch pieces. Place apples in a glass bowl and mix in flour, sugar, cinnamon and nutmeg. Stir all ingredients together to ensure all apples are coated.
Unroll your first pie crust, and using a circular cutter (I found mason jar lids worked wonders), cut out 12 circles to be used as the bottom crust of the mini pies. Line each cup of your muffin tin with a tiny pie crust. Next, gently fill the crusts with your apple mixture. (I filled the crusts so they were heaping of goodness!)
Equally divide your butter and place on top of each apple mound. Use your second package of pie crust to to cover each pie, pinching the edges to keep all the apples inside. (Before I place my top crust, I used a cookie cutter to cut out hearts, however you do not have to do this)!
Brush the pies with melted butter and bake at 400°F for 18 to 22 minutes. Let cool before removing from muffin tin.
Yes, simple and delicious!!
Peace, Love and Bite-sized Pies!
-Stacy