01.19.2013
The Little Red Button Mission Statement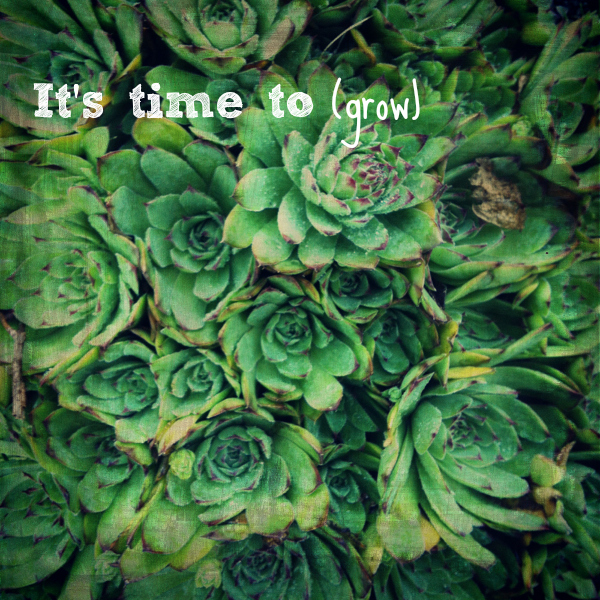 In any successful business, it is important to set goals and to try to achieve new highs as each year passes. One way to ensure that a business stays on track is to create and follow a mission statement. Over the past year, I reached many highs – from sending out my first bouquet order, to creating a blog, to gaining special recognition among many top bridal sites! I believe now, more than ever, that crafting a mission statement is the key to keeping my blog and Shoppe on track, relevant, and DIY-oriented. I am sure that overtime my mission will evolve as times change, but having an idea of where I plan to go each year will keep me on track and motivated to continue!
As I was trying to create my statement, I asked myself a few questions. I soon realized that while my blog and my Etsy Shoppe are connected, I have different visions for both. As a conclusion, my mission statement has two parts!
1. What fuels my passion?
I found my passion for the bridal industry and, more specifically, crafting paper bouquets and decor, while planning my own wedding in October 2011. I planned my wedding before I found Pinterest, and in a way, I'm glad married pre-Stacy-finding-Pinterest because I have no idea how I would have cut out all these fantastic homey designs and ideas that I see now!
I continue to fuel my passion for crafting wedding bouquets with the feeling I receive as more and more brides ask to feature my work on one of the most important days of their lives. Each picture I receive of a smiling bride and groom holding a bouquet and wearing a boutonniere adds fuel to my fire. Brides continue to inspire me with new design ideas and motivate me with their positive and forward-thinking comments.
I started my blog as a way to promote my bouquet designs and to blog about the weddings they appeared in, however my passion for living a DIY lifestyle has peeked in the past year thanks to fun blogs like Wit and Whistle and Young House Love, therefore I have realized that I wanted my blog to expand past the wedding world to share my love of the DIY lifestyle and to help encourage others to try some fun new projects.
2. What do I create?
The Little Red Button is a Bridal Shoppe dedicated to crafting heirloom quality paper flower bouquets, boutonnieres, wedding accessories and decor using high-quality card stock, patterned paper and vintage buttons for brides worldwide.
As a side note – The Little Red Button started out as a card store on Etsy. I had a few sales, but definitely was not successful. Following my wedding I decided to post some photos of my wedding flowers (used as centrepieces at our reception), and the rest was history. From this one listing I generated a very busy business reaching 70 brides from Canada to Australia in one year!
3. What do I hope my customers will gain?
First and foremost, I want my customers receive a bouquet that they deem worthy of making that walk down the aisle to meet their groom for the first time. I want my couples to feel confident in their decision to have a paper flower bouquet, and be proud to show off their unique style. I want my customers to feel comfortable to ask questions and make changes to their order throughout the entire creation process to ensure the perfect design.
By continuing to blog about my life and the events that take place, I hope share the face behind the designs. I want my customers to know who is actually making their orders, and to feel comfortable discussing their vision throughout the entire process. I hope to inspire my readers to try new things, to express themselves in new ways, and to help craft a unique lifestyle following their wedding day, whether it be DIYing or buying handmade.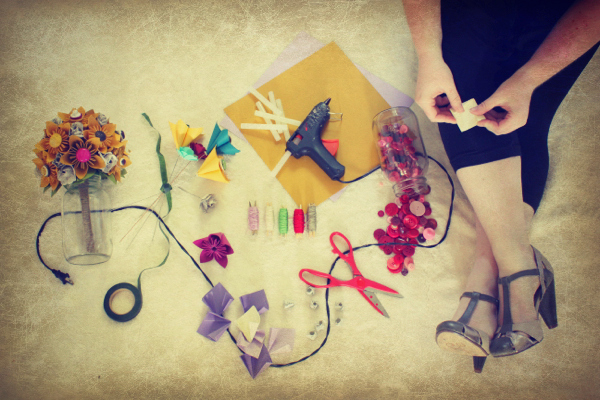 THE LITTLE RED BUTTON MISSION STATEMENT
The Little Red Button is a Bridal Shoppe and Blog dedicated to crafting and inspiring paper designs for the passionate DIY bride and groom on their wedding day and their lives thereafter.
The Little Red Button Shoppe creates heirloom quality paper flower bouquets, boutonnieres, wedding accessories and decor using high-quality cardstock, patterned paper and vintage buttons for couples worldwide. The Shoppe strives to create wedding decor that mimics the vision of the couple by valuing continued conversation throughout the entire design process and encouraging new design inspiration.
The Little Red Button Blog is a canvas with a penchant for the passionately handmade. It features a lifestyle of an avid DIYer with an eye for passion in inspirations, technique, and execution. The Blog strives to provide readers with a sense of personal interaction and to give a look into the life behind the creations. The Little Red Button Blog will provide readers with a resource for creating DIY projects or purchasing handmade, inspiring their own creativity, and empowering the reader to surround themselves with the beauty of everday life.
Peace, Love and New Direction!
-Stacy