07.02.2012
Mr. and Mrs. Morys-Edge
I recently had the pleasure of working with a very unique couple. The bride originally hailed from the UK and the groom from Canada. Their lives crossed paths which lead them to settling in beautiful British Columbia, Canada! I absolutely love when brides really want to make their bouquet their own – and Lisa did just that! She did some research and found a perfect map of the area in which she grew up in and on top of that, she also found some insanely fun ribbon that featured to union jack to be used to wrap her stems. Receiving these packages in the mail really inspired me to step into the life of the Brits to create an awe-inspiring red, white and blue bouquet. I will not lie, I even drank tea in a fancy teacup to put me in the mood!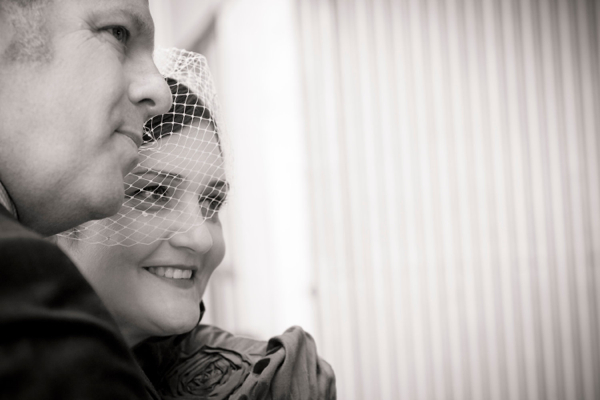 Lisa and her new husband opted for an intimate affair with only a handful of close family and friends. I must say, those guests were so luck to be in the presence of such a handsome newly-wed couple. For the bouquet, Lisa requested Cream Puff White and North Sea Blue Kususdama flowers with red button and stitching accents. To pull her look together, the bouquet was finished with roses made from the map of her hometown, and union jack ribbon wrapped stems. A Boutonniere was also created for her handsome husband which featured a map of Canada along with a maple leaf button. I also attached a special maple leaf button on the stems of Lisa's bouquet as a special "official" welcome to this beautiful country!
I want to congratulate this beautiful couple. Thank you so much for sharing your day with me. Lisa – you looked stunning, wouldn't you say gang?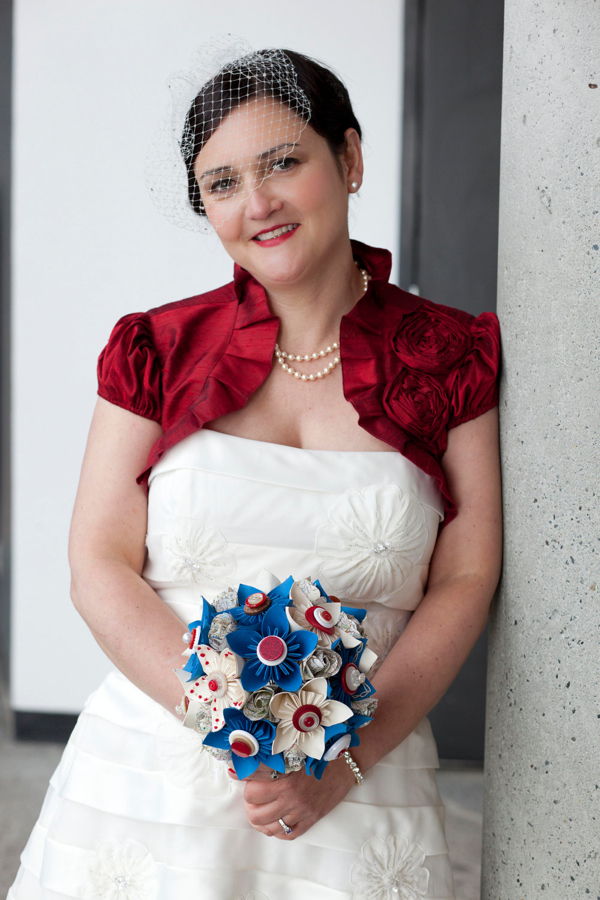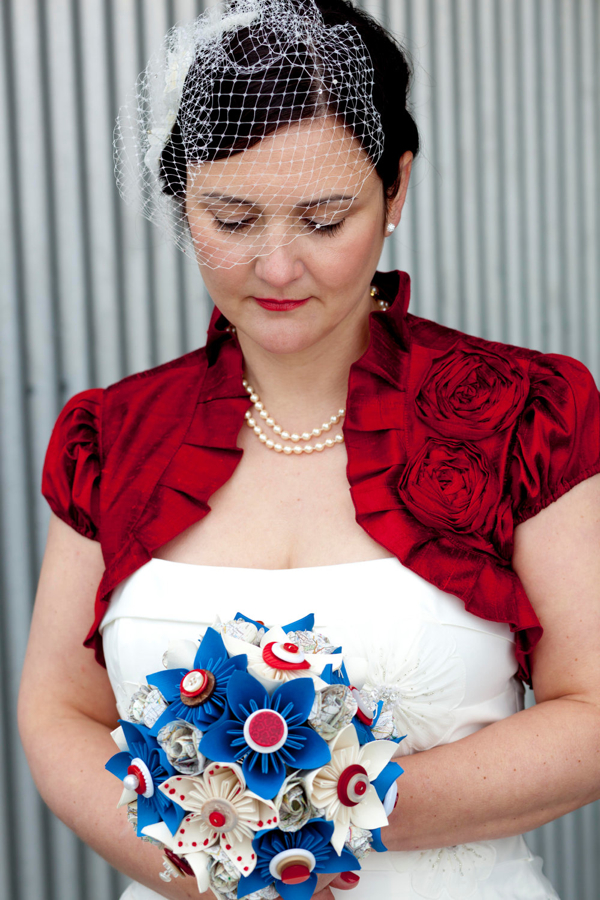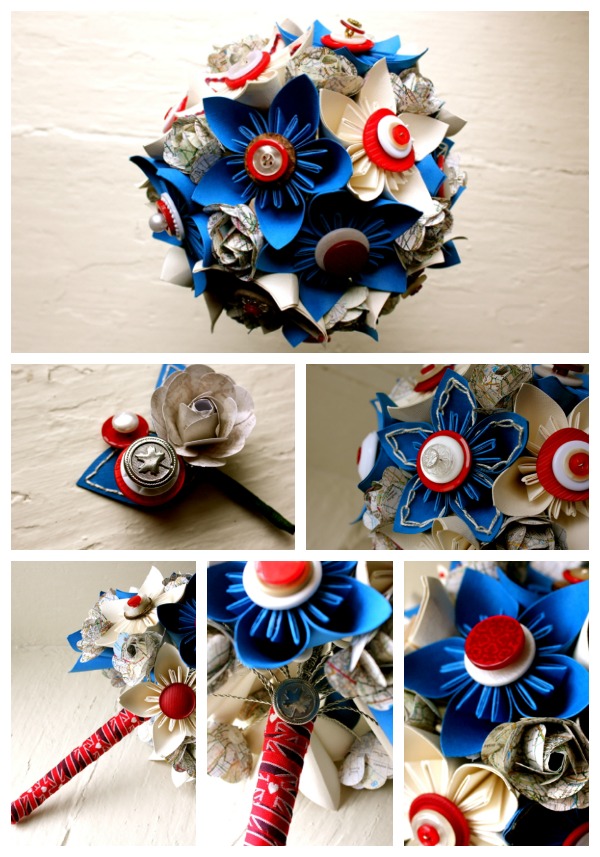 Peace, Love and Union Jacks!
-Stacy