11.01.2013
Opposite of Far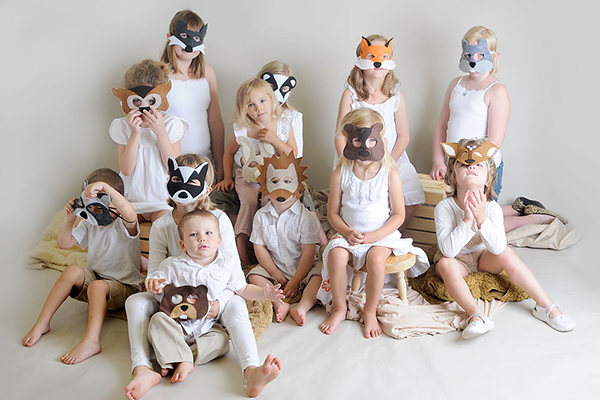 For about a year now I have been following the talented Jessica Near of Opposite of Far. Jessica, like myself, daydreamed about owning her own handmade business. Sometimes it is hard to put yourself out there for the world to see and judge your work, but more often than not, it is such a rewarding experience. In here own words:
"I would daydream from my desk at work about creating for a living. I never imagined it would actually happen! I had notebooks full of ideas & drawings. I would make things whenever I had a spare moment with my sewing machine. But it was never enough- I had more ideas than I had time."
Jessica, like many people in the handmade world, gained her motivation to list on Etsy following an emergency back surgery. Being off work for several months gave her the opportunity to plan and really charge forward with her amazing business. I know many moms out there, including myself, can say that we are very thankful for her and her incredible enthusiasm towards growing our children's imagination through play.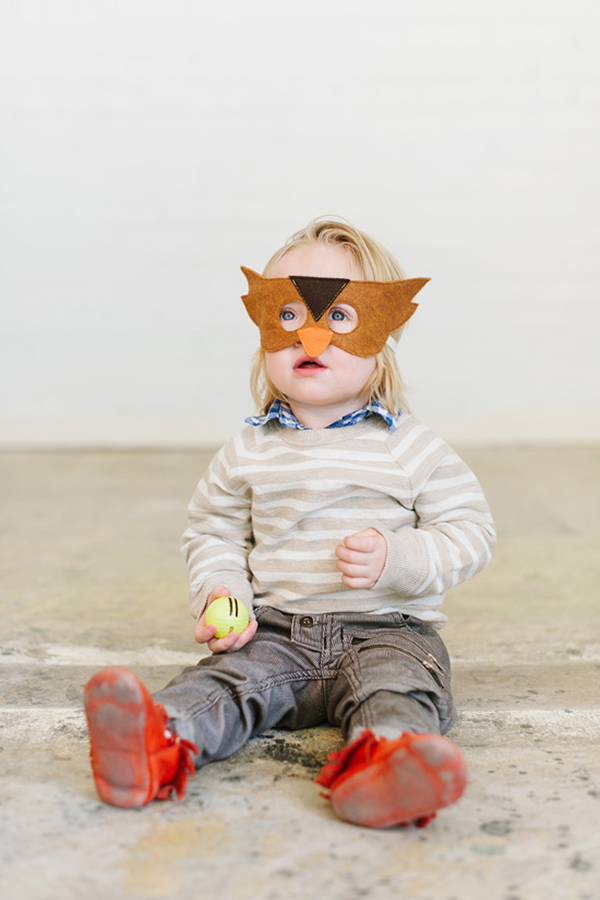 Jessica creates incredibly cute animal masks for children (AND ADULTS!). She started with only two designs (fox and owl), and has now expanded her line to include 50 designs. Just looking at her work, you can see the passion she has for customers. She is continually coming up with new animal faces and collections, which include Mask and Tail Sets, the Woodland Collection, the Zoo Collection and the Barnyard Collection. Just when I think she can't go any farther, she pulls out the big guns and releases new designs (Eyelashes on masks anyone?).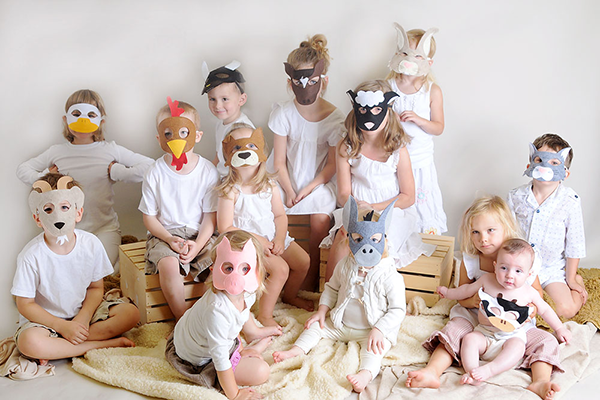 The coolest thing she does is a Mask of the Month Club. You can sign up to receive a mask in the mail every month for your little one. I cannot wait until Olive is old enough to appreciate this. I am biting my nails and reminding myself that I have to wait until Olive can be excited about getting mail. I can just picture her receiving her Opposite of Far package (right now she would only be excited about the envelope!). I am telling you right now – Olive will definitely be getting this for Christmas in the future!!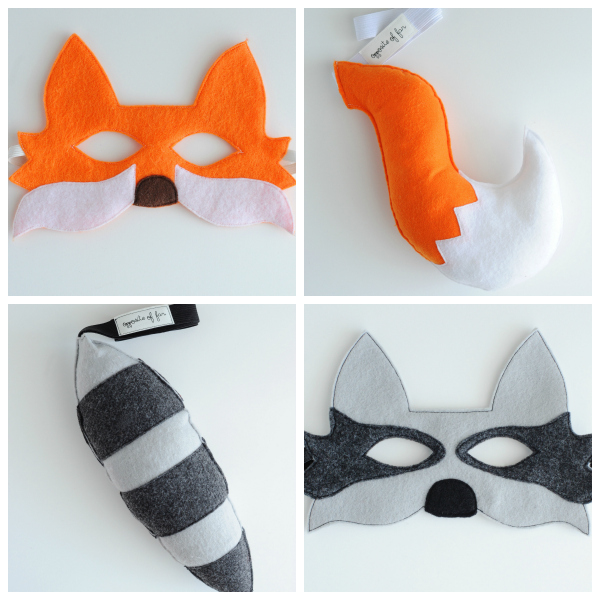 Olive says "WHAT DOES THE FOX SAY?!"
-Stacy
(All photos courtesy of Opposite of Far)