11.11.2013
Remembering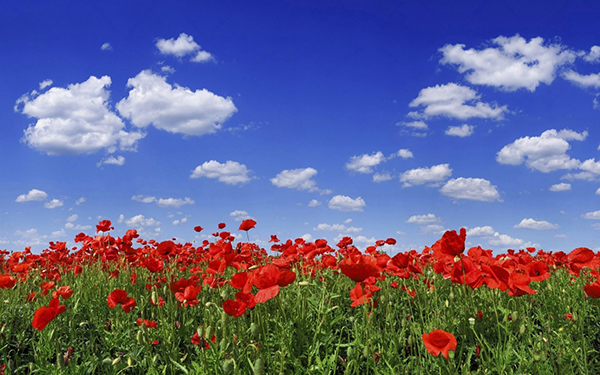 Today is a day for remembering. When I was younger, I didn't quite understand why. I didn't have a grandfather or a great grandfather who fought in the war. I didn't have cousins or uncles or aunts who were part of the military. I just knew that on November 11, our teachers would pass out red poppies and we would head to the gym to find older men and women dressed in beautiful uniforms with metals that would clink and clang as they walked by. They were there to hand out awards for Remembrance Day posters and poems and stories. Sadly, when I was younger I was more excited about winning a prize for my drawing than I was to honour the tens of thousands of people who fought for me. I was more excited to be given a piece of paper than to shake the hand of a veteran.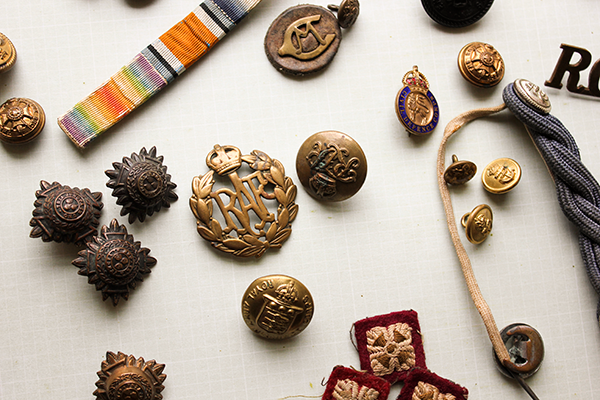 As the years passed, and I grew older, I began to develop a love for history – and more specifically military history. I was fascinated by the strategic planning that went into a battle, and the stories of the lives lost and the lives saved, the letters from loved ones at home, and the letters from the soldiers in the trenches, the photos of the prisoners of war and guards that kept them there. I began to realize that Remembrance Day was not about a winning paper, it was about the people. It was about the older men and women in that gym who saw guns, who saw blood, who saw graves… Who saw VICTORY. Now, there is not a Remembrance Day goes by without tears streaming down my face. No, I did not have grandfathers or great grandfathers fighting on the front line, but I am positive I had grandfathers or great grandfathers supported our soldiers as much as they could from the home front. We must remember them as well.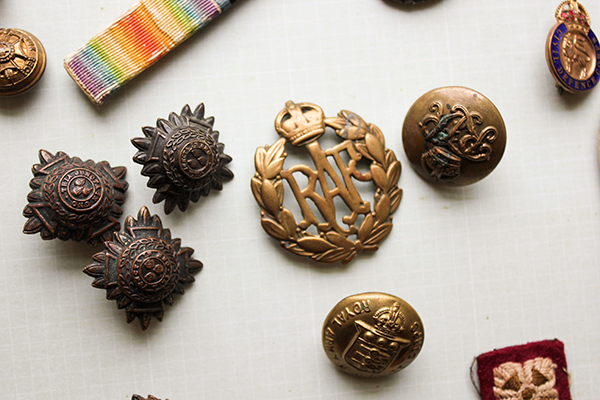 While on a button hunt through antique stores and flea markets I came across this little bag full of buttons. I immediately started wondering where the buttons came from? Did they see front line battle? Did they belong to a lost soldier? Did they make it home to see family? Even though I don't know their story, I'm glad I have them to show Olive and to explain what this day really means and how we should remember. I remember. I thank you!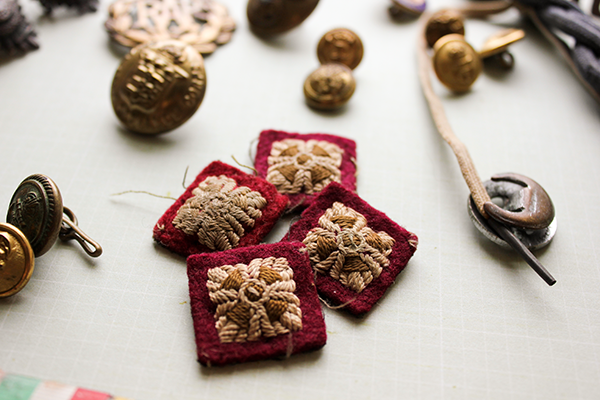 In Flanders fields the poppies blow
Between the crosses, row on row,
That mark our place; and in the sky
The larks, still bravely singing, fly
Scarce heard amid the guns below.
We are the Dead. Short days ago
We lived, felt dawn, saw sunset glow,
Loved and were loved, and now we lie,
In Flanders fields.
Take up our quarrel with the foe:
To you from failing hands we throw
The torch; be yours to hold it high.
If ye break faith with us who die
We shall not sleep, though poppies grow
In Flanders fields.
– John McCrae

Thank you from the bottom of my heart!
-Stacy
Don't miss a post! Follow me on Bloglovin'!