08.22.2017
School Ready with Mabel's Labels and Bear Paws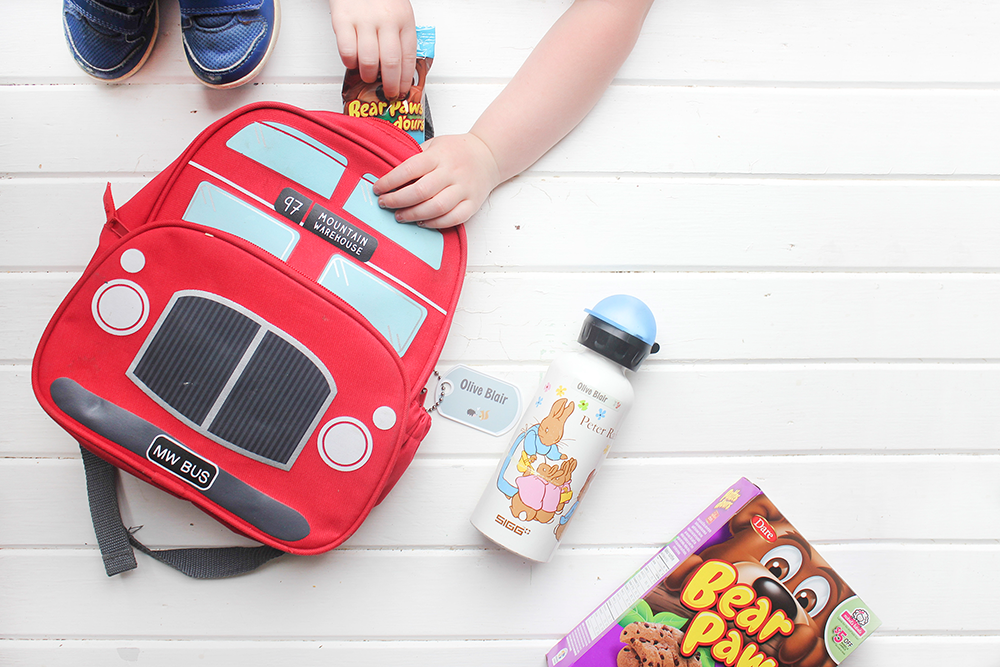 I have partnered with Mabel's Labels and Bear Paws to share how we will be using their healthy and innovative products for back-to-school! Make sure to check below to see how you can get a coupon from Bear Paws to use towards your Mabel's Labels purchase!
The day Olive has been waiting for for so long is quickly approaching. She has been talking about this day since she was two and a half years old, and even though she is definitely ready, I don't know if this Momma really is. We have been practicing our ABC's and 123's. We have been reading and writing and drawing and building. We have been running and jumping and singing and dancing. Olive is so captivated by the idea of starting something new. She has trained her little brother to point out the school as we drive by. On our daily strolls around streets in town, she stops everyone, young and old, and declares "I'm four and I'm going to school soon". My heart is bursting with excitement for her. This journey she is on, whether she truly knows it or not, is the first step on a long road to discovering herself. I can't help but sit back and wonder with intrigue where her education journey will lead her.
I don't entirely remember my first days of kindergarten, however I don't think I was ever as prepared as Olive. While I mentally might have some difficulties getting her dressed and waving goodbye as she boards that big yellow bus on the first day, I most certainly do know that we will be physically prepared. We have been doing our research, picking out our backpack and lunch box, getting our in-door shoes, and buying up all the dresses we see (because Olive told me she expects to have 100 dresses in her closet by the time she starts school)! I have been paying close attention to Pinterest and the grocery store aisles to pool together some healthy but fun lunch ideas. I'm not going to lie, I'm not entirely excited about packing lunches every day, but if I have a few yummy go-to's ready, I think I can make it through the school year. One thing that has always been stocked in our cupboard are Bear Paws. We have been fans of Bear Paws for years because they are a healthier snack with 6 grams of sugar, whole grains and no artificial flavours or colours, and they are a convenient for on-the-go as we run out the door. Although we are not a peanut-free family, Dare Bear Paws are, so I feel comfortable sending them to school with Olive and keeping her classmates safe. With so many flavour and size varieties, my children seem to never get bored of them. I still have a month to do my lunch planning, but I know I will be stocking up on Bear Paws for days when I need something extra (and I am guaranteed she will eat it)!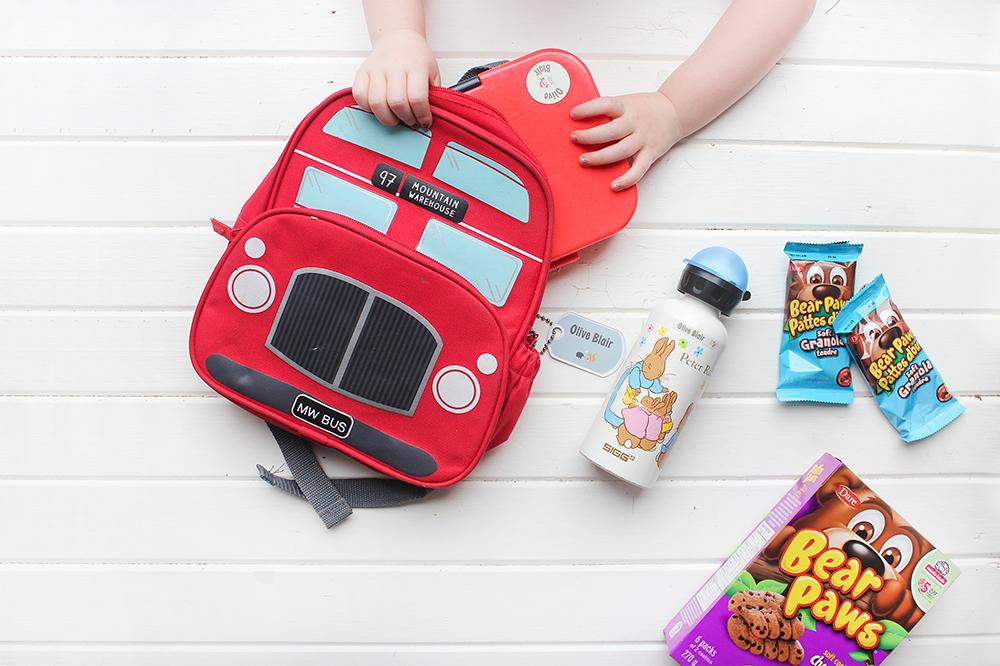 If there is one thing I do remember from Kindergarten, it was the lost and found bin. I can remember parents coming in and ransacking through the pile to find that one lost mitten or the precious sweater that great-grandma knit last fall. Without mom and dad trailing behind their new scholar, things can get forgotten quite easily, and the poor teachers certainly cannot keep track of everyone's belongings. (Lets face it! I have a hard enough time trying to keep track of my own children's belongings. I don't expect Mrs. Donnelly to remember that Olive brought one purple sock and one red sock three Tuesday's ago)! How can we make it easier for teachers to identify items and keep the lost and found pile to a minimum? After searching around for labels that actually stick so I didn't have to get out the black permanent marker or the masking tape, I discovered Mabel's Labels. They are perfect for children because they stick on, and stay on. Mabel's Labels are waterproof, laundry safe, microwave safe and UV-proof so they will not fade.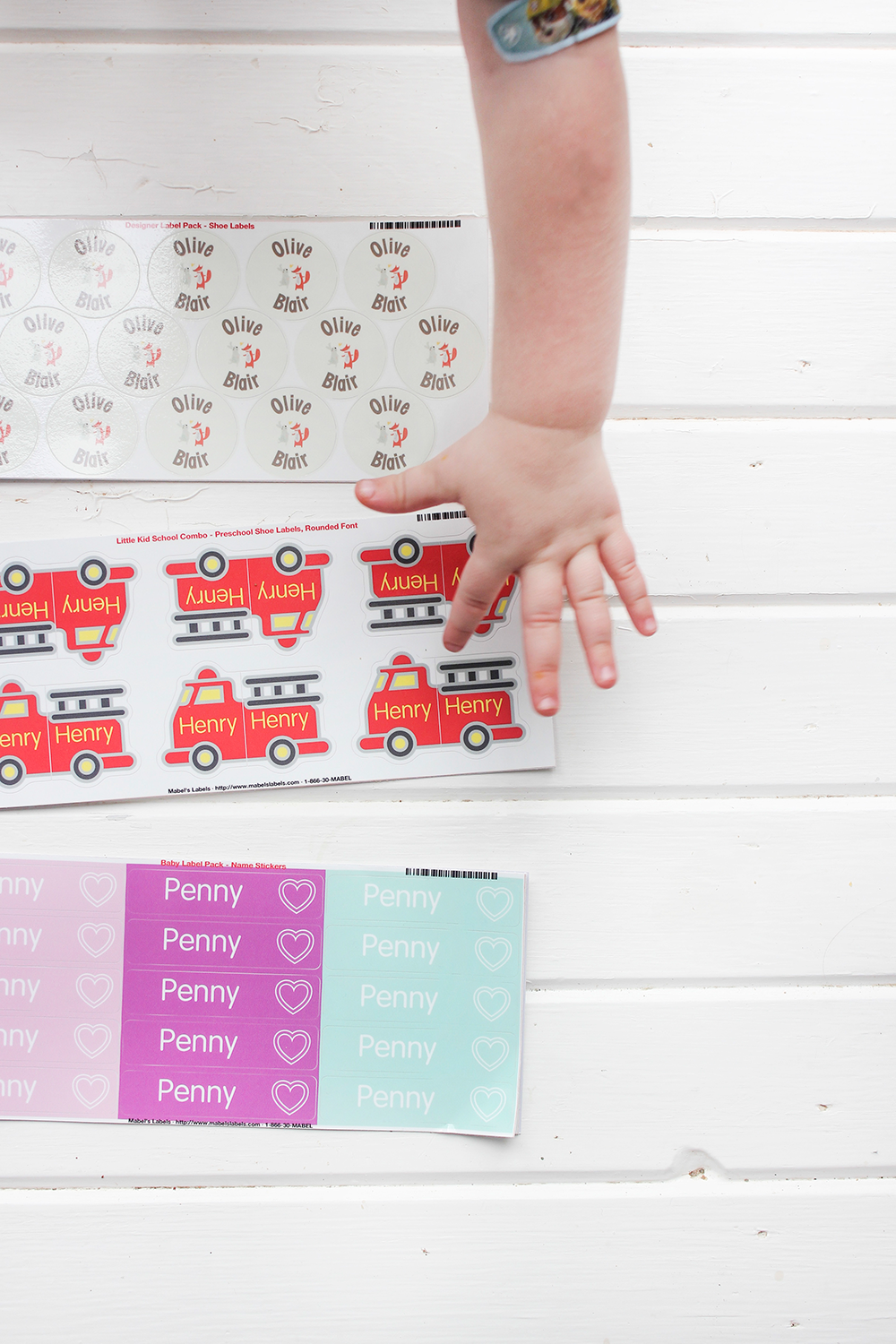 The best thing about these labels is that you can sit down with your children and personalize them to their liking. Mabel's designs are stylish, fun and encourage imagination. I took 15 minutes to sit down with Olive to design her own special labels. She picked her own design (Animals in Love from the new Designer Label package) and font for her name and waited patiently for her package to arrive in the mail. When they arrived, Olive was so thrilled to see her design. We keep our labels in a drawer, and pull them out whenever we have a piece of clothing, or lunch container that needs a label. It takes mere seconds to attach a label… No ironing, cutting, sewing, or cursing required, and now I know I can expect every dirty sock, stinky shoe, and grimy lunch container to arrive home, safe and sound!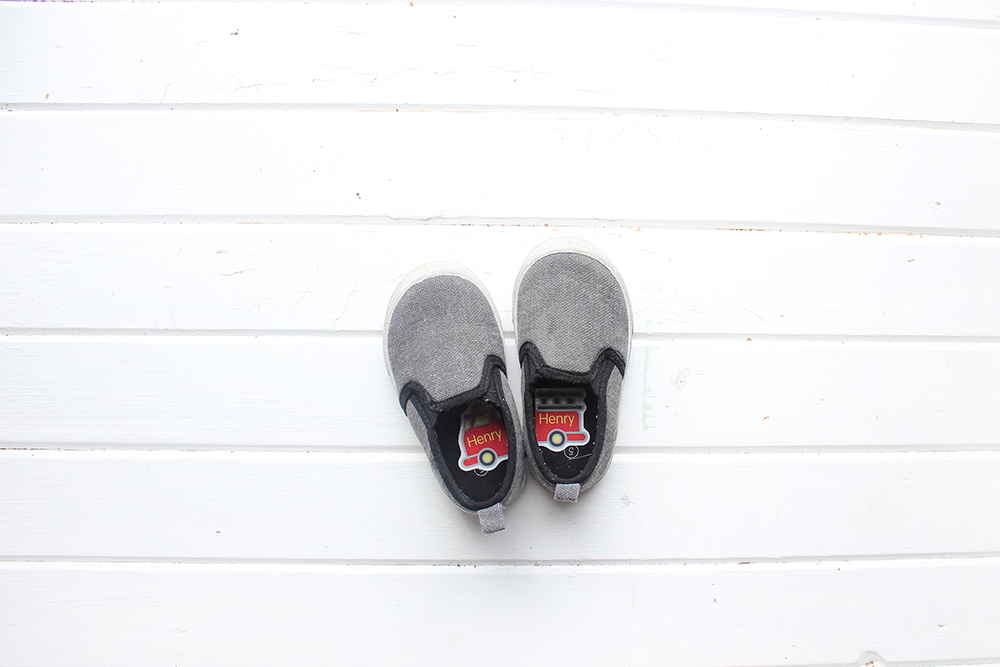 Together, Mabels's Labels and Bear Paws offer the perfect lunch box solution for new and seasoned back to school parents and children! I am thrilled to let you know that you can pick up Bear Paws at your local store to get a $5 Mabel's Labels coupon to be used on your order, site-wide, just in time for back to school!