11.20.2014
Simple Christmas Tags, 3 Ways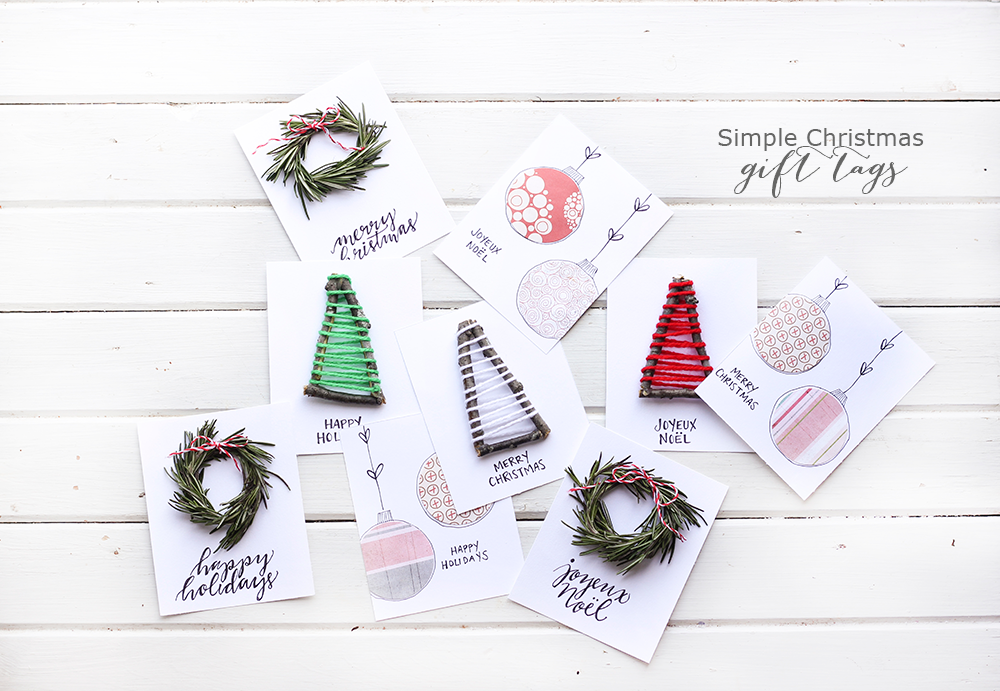 Yesterday when I arrived home from work, I walked inside the house and, for some reason, I felt Christmas. I don't know if it was because the snow was flying outside or because the fire was crackling away in our cozy home. Christmastime is my favourite holiday. It always makes me feel so warm inside. I love gifting our friends and family. I love creating beautiful little packages. Packages that are almost gifts themselves. The kind of wrapping that someone gently opens, hoping it will not rip.
Today I've put together three simple gift tag ideas that you can make in under 15 minutes! They really are that simple, but they sure will aim to impress!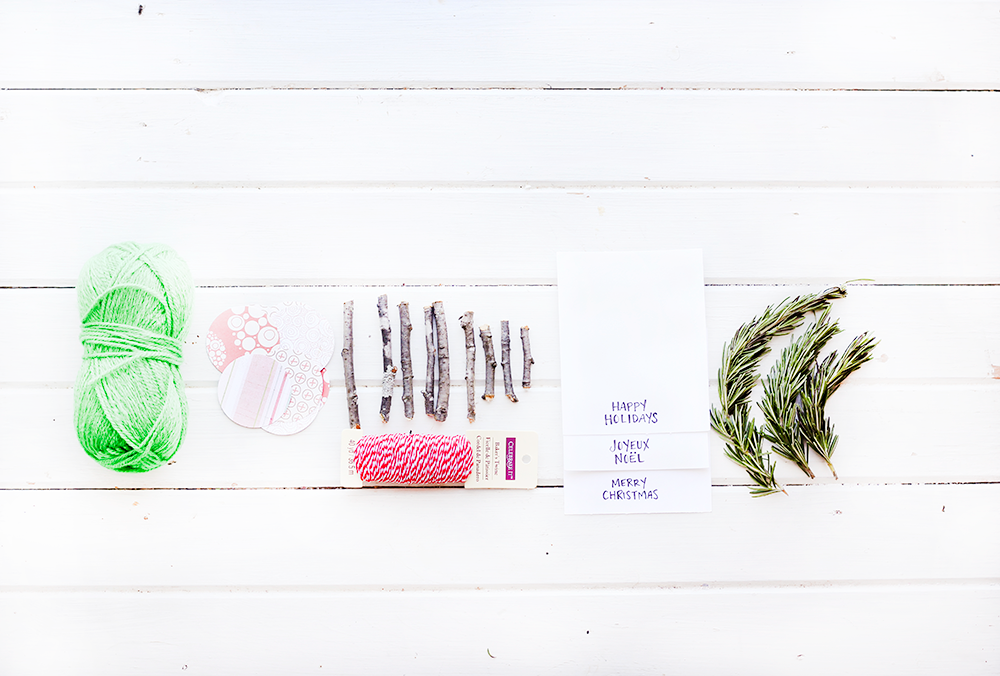 Supplies
White paper, cut into rectangles 4″x5″
Patterned card-stock
Black marker
Red bakers twine (or red ribbon)
Red, green and white yarn
Twigs
Rosemary
Hot Glue
Rosemary Wreaths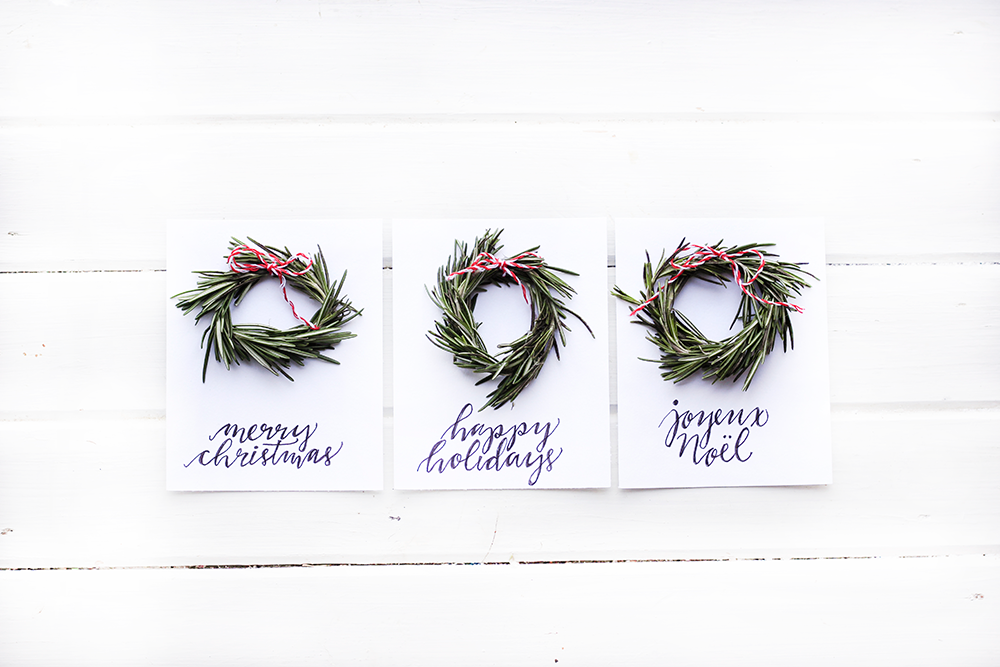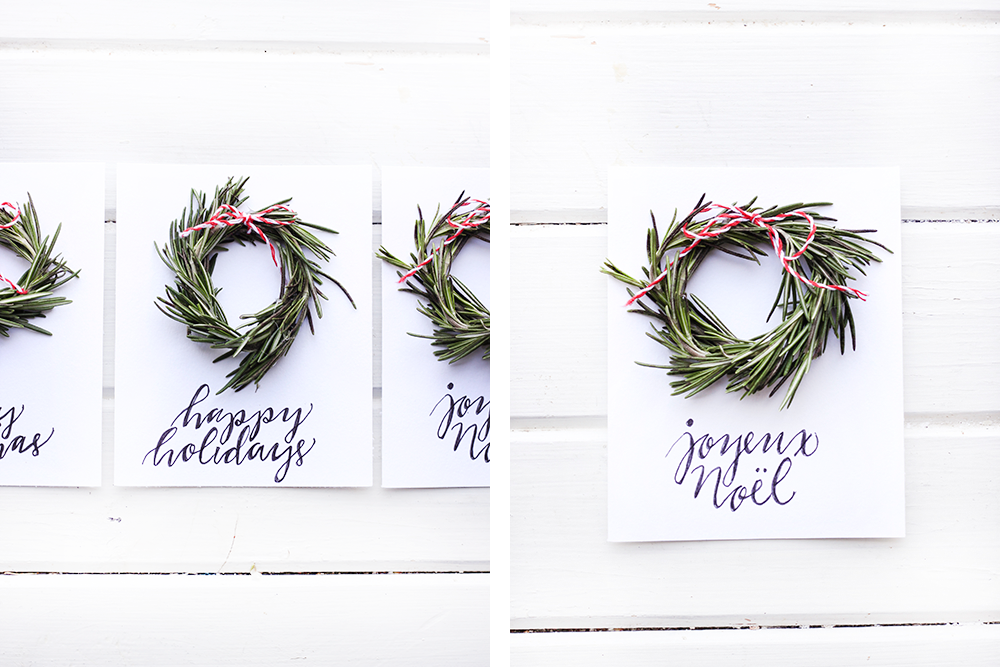 Gently form the rosemary into circular wreaths. Place a dab of hot glue at the back to hold the wreaths together. You may need to glue a few more springs of rosemary to the base of the wreath to make it equally full.
Tie the red bakers twine in a bow at the top of the wreath.
Glue the wreath to the top of your white card-stock.
Use the black pen to write you holiday wishes at the bottom!
Twig Trees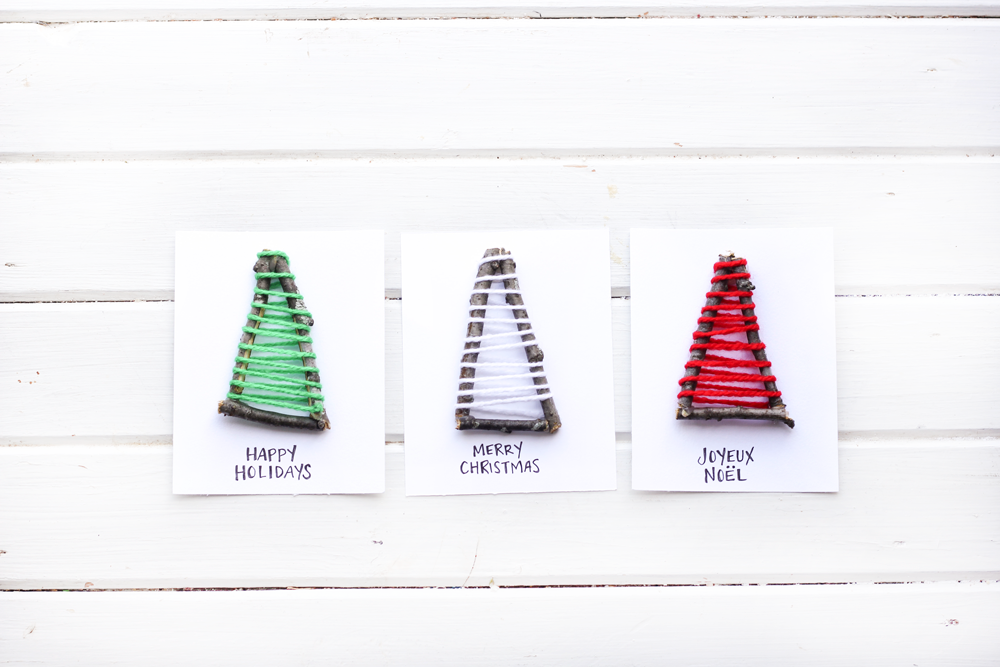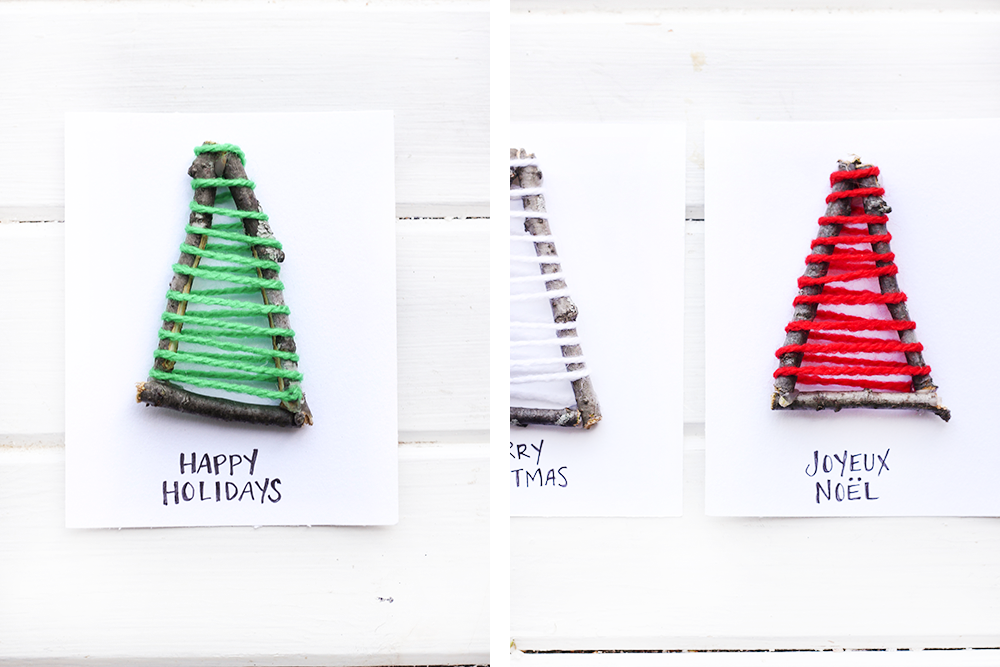 Trim your twigs. For each twig you will require two 2.5″ twigs and one 1.5″ twig.
Glue the ends of your twigs together to form a Christmas tree.
Glue the end of the yarn the the back of the tree at the bottom. Slowly wrap the yarn around the tree and end at the top.
Glue the the twig trees to your white paper and write your holiday message at the bottom
Christmas Balls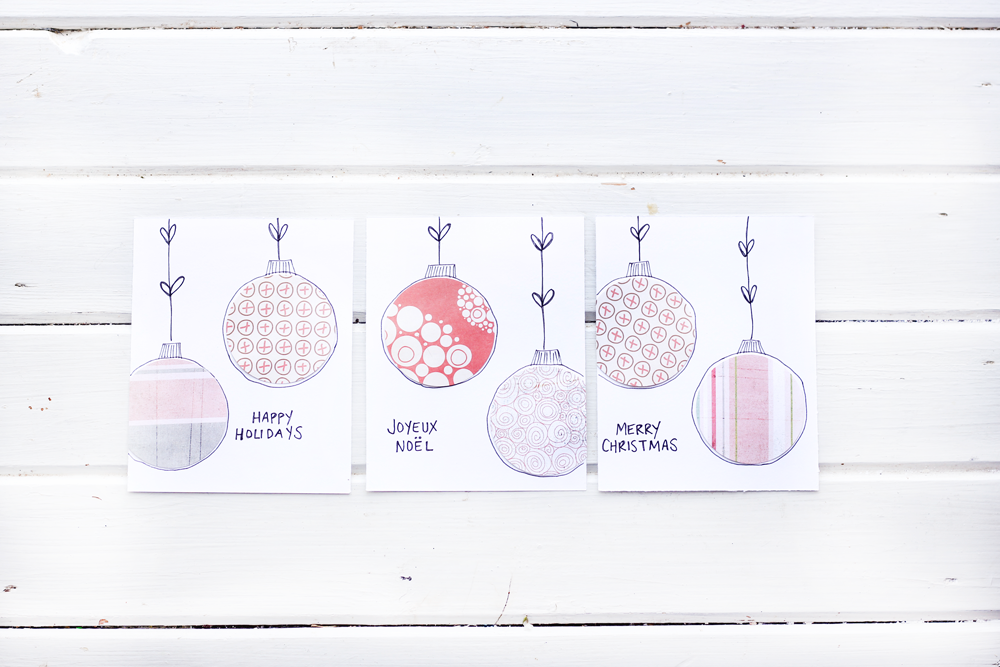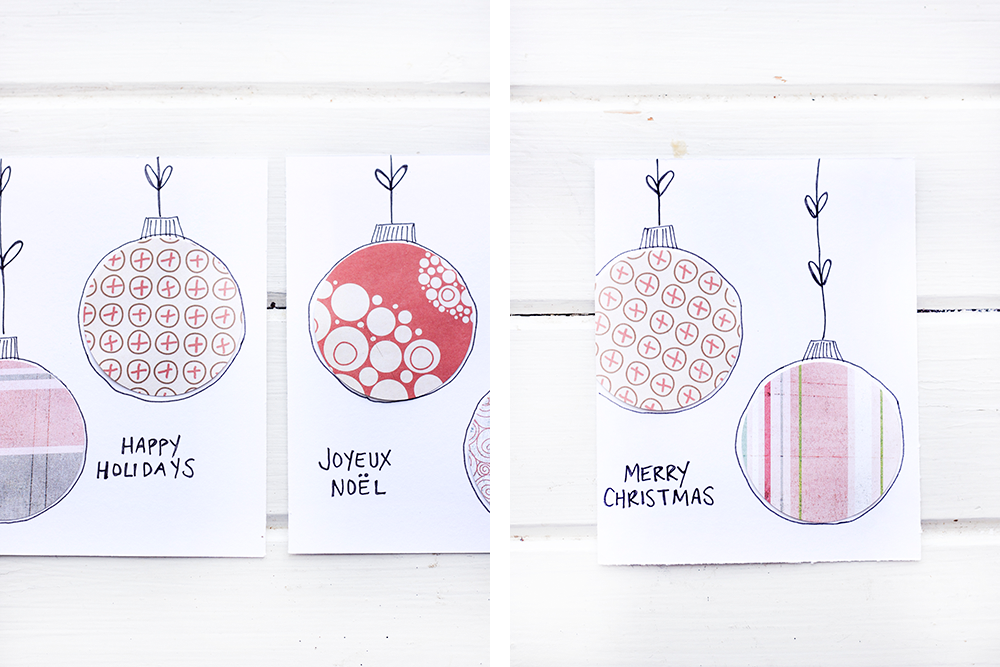 Cut out 2 circles per gift tag.
Glue the circles onto your paper, overhanging one over the edge. Trim the overhang.
Trace around the edge of the circle and draw your hanging lines to the top of the card.
Write you holiday messages on the bottom
Happy tagging!!