10.06.2014
Smitten with Calligraphy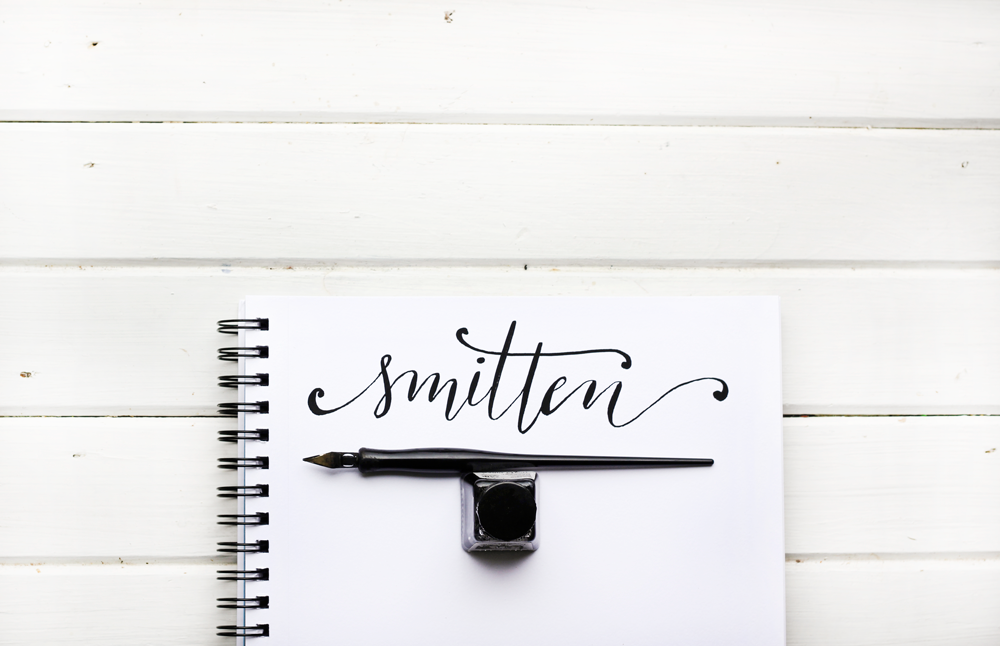 Yes, I am smitten with Calligraphy.
There is something magical about dipping your pen into an inkwell and gracefully moving your hand across a page. The most beautiful words can elegantly be portrayed on a piece of paper. I am a big believer that we are all individuals, and that we are all unique. When it comes to calligraphy, the same is true. Your own personality comes through so you get something unique and original… Something that hasn't quite been done before. I recently decided to try my hand at calligraphy, and I soon discovered that it is more than just writing words on a page. It is a true art form and something that has been teaching me to slow down, to relax, to enjoy.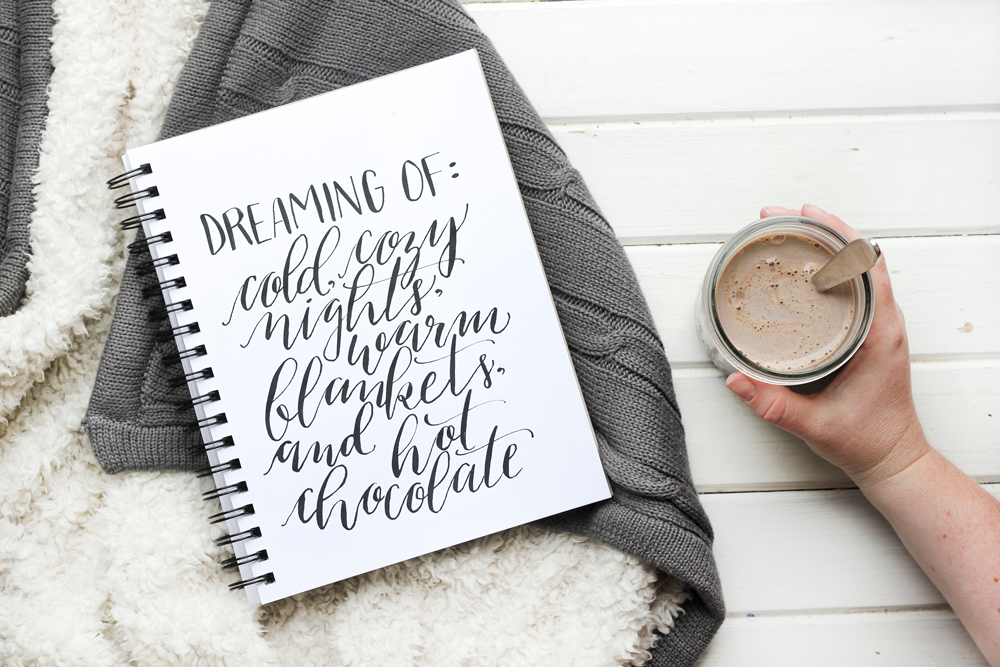 Calligraphy is certainly something you cannot learn overnight. It is truest in trial and error, and to be quite honest, I think I will always be trying and erring. I have found that my style has developed into something so different, but so beautiful. I have forced myself to go outside the lines, to be bold, and straight to the point. Modern calligraphy is so unique in that there really are no rules to follow. You do not have to stay within the confines of the lines. You can be curvy, or you can be blunt. Every style portrays a certain emotion, and each emotion can truly affect the way someone interrupts your words. I have so much to learn, but I am certainly willing to put in the time because this is when I relax. This is when I let my life slow down. This is when I put my words on a page to share my thoughts and my dreams and my goals.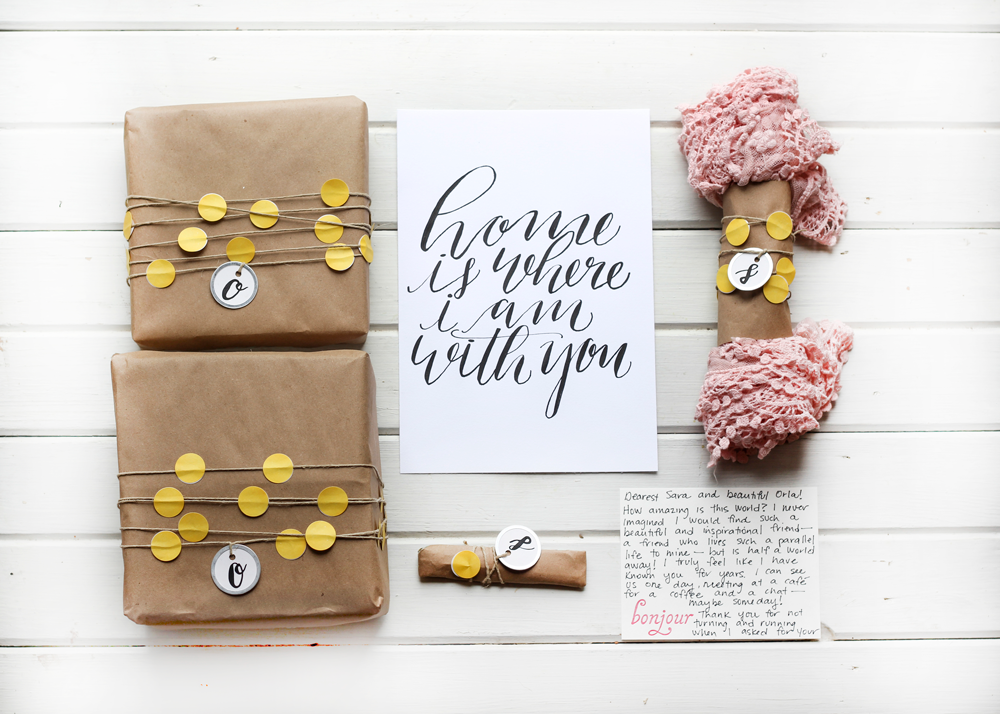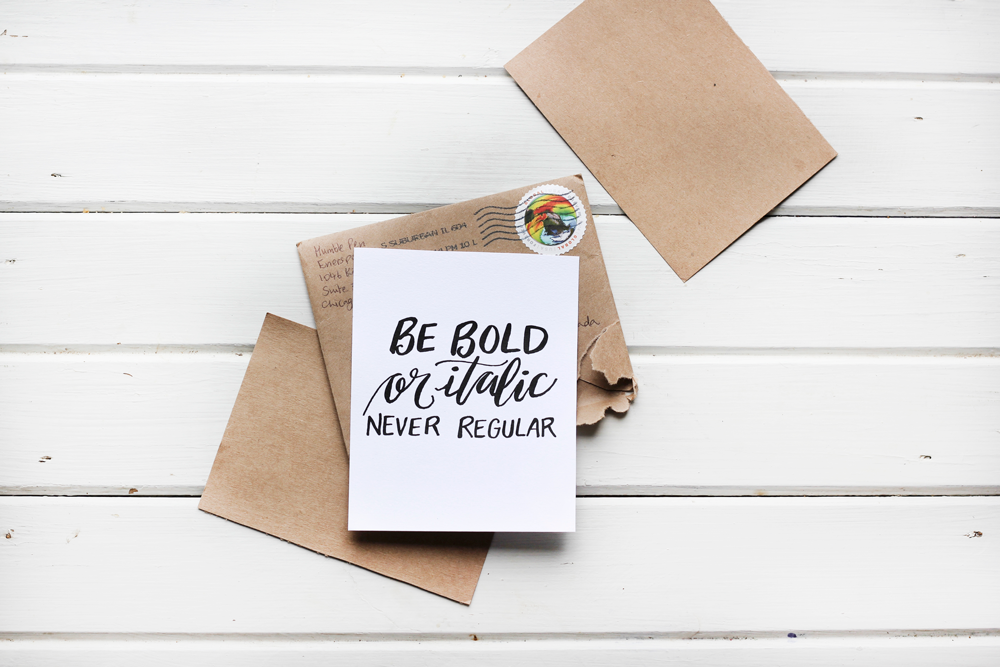 Modern calligraphy is really taking off thanks to people like Molly Jacques and many other prominent typographical artists around the globe. As I scroll through my Instagram feed, I am continually inspired to push the boundaries and try new styles and new tools. If you are looking to learn this art, there are many online classes out there. My favourite is Molly's on SkillShare. You can learn at your own pace, and go back as many times as you want to re-watch her videos.
Right now I just plan to fill the pages of my sketch books. Something personal to look through in the future, to help me learn through past experiences, to get through the good times and the bad, and to remember the beautiful memories we are creating. They will likely be stacked on our bookshelf to watch time pass, and every so often I will open them and see how far I have come.