11.18.2013
Soup Addict: Carrot Ginger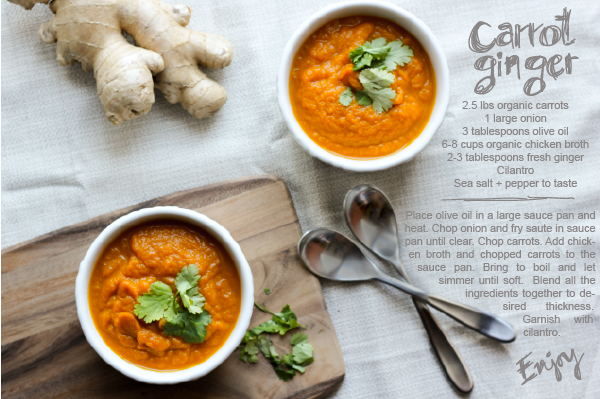 One of my most favourite types of soup to make only uses two main ingredients. How hard can that be, right? Within an hour you can have a huge pot of carrot ginger soup simmering away, waiting for you to devour it as gracefully as humanly possible. I strongly believe that ginger was made to be carrot's partner in crime. The flavour they create when combined together is indescribable. Its just that good! You can guarantee that when a pot of this orange puree is made, it doesn't last long around here.
Ingredients
2.5lbs carrots
1 large onion
3 tablespoons olive oil
6-8 cups chicken broth
2-3 tablespoons fresh ginger
Cilantro
Salt and pepper
What's Next?
Place olive oil in a large sauce pan and hear. Chop onion and sauté in sauce pan until clean
Chop carrots. Add chicken broth and carrots to the sauted onions.
Bring to boil and simmer until soft.
Blend all ingredients together until it reaches your desired thickness
Garnish with cilantro and salt and pepper to taste.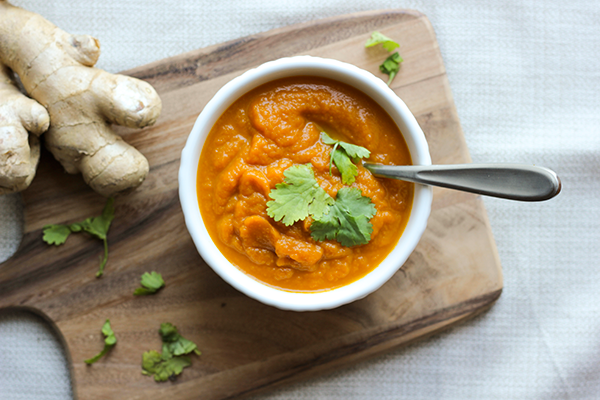 Olive says "This is almost as good as my carrot puree!"