11.04.2015
One last look from Summer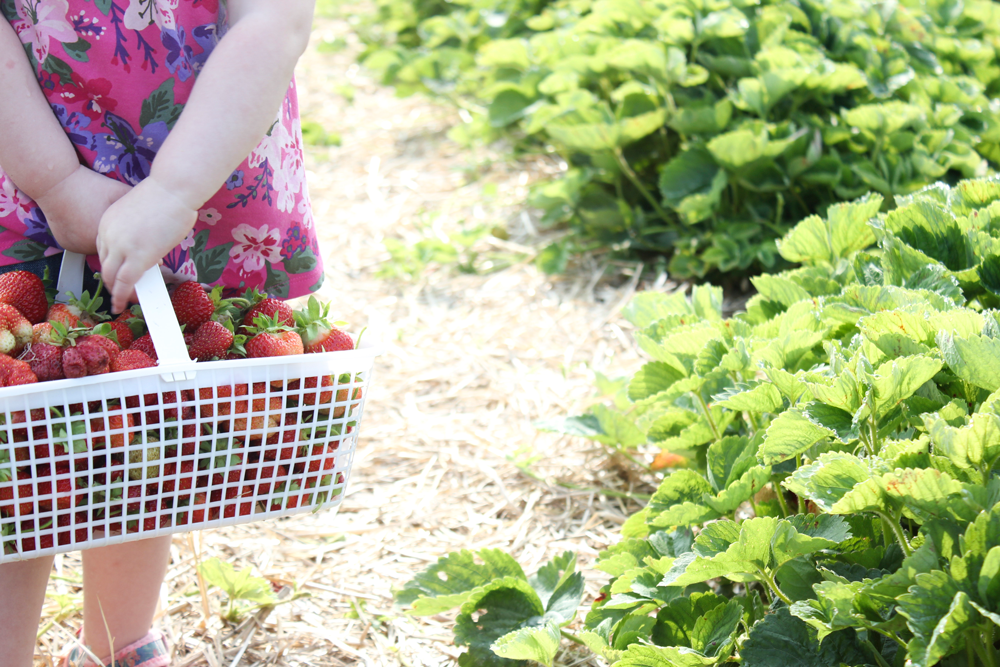 The leaves are falling and the temperature is dropping. I'm finding myself not looking forward to winter as I usually do. The thought of hibernating for the winter scares me. I'm trying to hang on to summer through my photo album!
I have a confession.
We are surrounded by strawberry fields in July, but I have never gone strawberry picking. Shocking, I know! I have wanted to for years, but just haven't made the time to do so. This year I decided I wasn't going to miss yet another opportunity, so Olive and I packed up and hit the road early one Friday in July. Olive's number one food group is berries, and high at the top of that list are strawberries, so this field trip was perfect for the two of us.
It was the most perfect day. I love making memories with my girl. We arrived at Miller's Bay Farm bright and early. The only people in the fields were the employees picking fresh baskets for that the days roadside vendors. We quickly picked the biggest basket we could find and ran to the closest row of strawberries. Olive was shocked to see the bright red berries growing right there amongst the green leaves — I imagine she thought strawberries only came form the grocery store! She let out a high pitched scream, did a little jig, and bent down to get a closer look. She pointed to the berry and craned her neck around to see my reaction! "Strawberries, Momma!" (but it sounded more like "Bra-berries Momma!"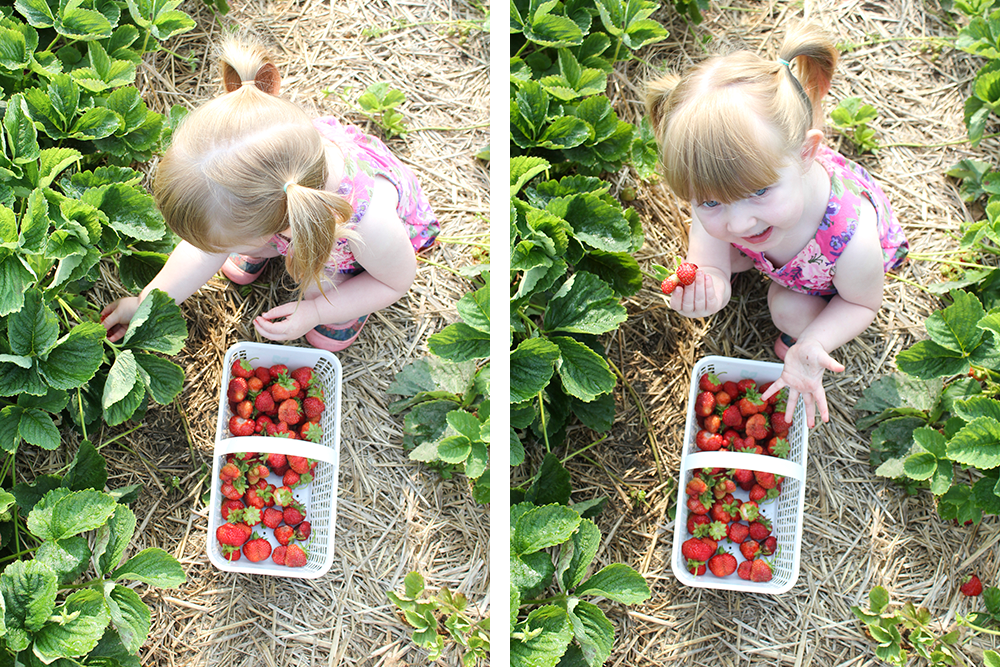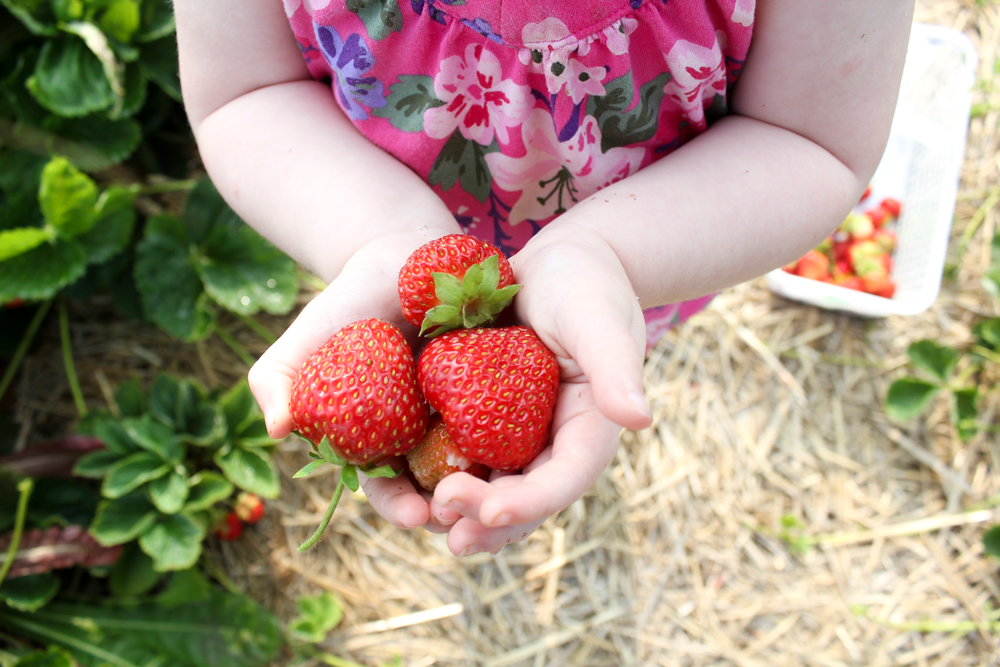 I showed her how to properly pick the berries, and within no time our basket was filled. Olive insisted that she be the only one to pick and the only one to carry the basket… but eventually the basket became too heavy and the lure of the other rows was too enticing. She would dart from one row to another, picking the biggest berries she could find. To my surprise, she never once tried to eat any – not until I asked her if she wanted to taste one. Bright eyes, and a wide open mouth soon devoured a handful! On the way home we talked about all the things we were going to make – jam, scones, pie… We couldn't wait until our hands were temporarily dyed red from our baking day!
Making memories with Olive is my favourite thing to do. I never thought standing in a strawberry field watching my daughter run from berry to berry would fill my heart with love, but it did. I cannot quantify the amount of happiness I get as we experience things together for the first time.
Priceless.