05.27.2012
Sunday Sneak Peek
Over the last few months I have had the honour of creating beautiful paper flower bouquets and other wedding-related flowers for brides from Canada, USA, England and Italy! My brides have provided so much inspiration for me – sending maps, ribbon and broaches to be included in their flowers. I owe it to my brides who challenge me on a daily basis to make things like dog collar flowers and hairpieces. These challenges only inspire me to design and create new items that will only add to other brides weddings in the future! In this edition of Sunday Sneak Peek I have made a little collage with some of the bouquets I have made from the beginning of The Little Red Button!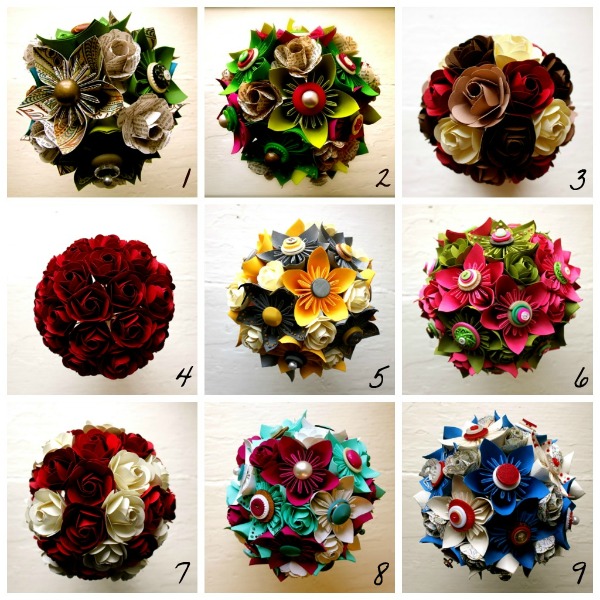 1. Sara M. – Arizona. USA
2. Tamara N. – Illinois, USA (Puerto Rico wedding)
3. Morgan H. – Georgia, USA
4. Tammy D. – Florida, USA
5. Catherine C. – Indiana, USA
6. Kachmir E. – Montana, USA
7. Deedra C. -Missouri, USA
8. Leah L. – California, USA
9. Lisa H. – British Columbia, Canada
I hope you this extra eye candy has sweetened your Sunday!
Peace, Love and Designer Paper!
-Stacy