06.03.2012
the blair honeymoon adventures – chapter 6: Kusadasi, Turkey
Our next stop was a place that I knew little about, and to be honest, I wasn't overly excited. Turkey was never on my radar as a place I would want to visit, however, that was all changed the moment we stepped foot on land. I was blown away by this beautiful country. The culture, the people, the sites and the history would have me going back in a heart beat. As a wedding gift, Scott's family bought us two excursions for our trip – Today we were going on our first Princess Excursion to Ephesus, with a few surprise stops along the way.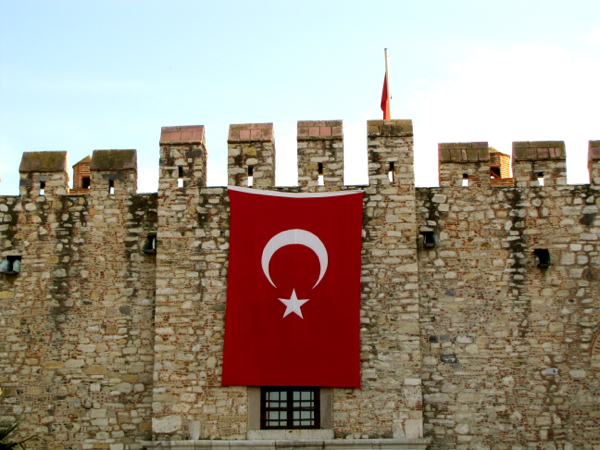 Coming from a religious family, I was pleasantly surprised to find out that we were visiting the place where it is believed that the Virgin Mary had spent her last days. Her house was on top of Mount Koressos in the vicinity of Ephesus. The house was discovered in the 19th century following the descriptions in the reported vision of Anne Catherine Emmerich, a Roman Catholic nun and visionary. It was believed that Mary was taken to this stone house by Saint John and lived there until her Assumption. Catholic pilgrims visit this house on a daily basis to pay their respects to the mother of Jesus.
The views from a top this mountain were incredible. I couldn't imagine a woman living up here by herself, however it is believed that Saint John regularly looked after her. As we entered the house, my emotions took over. Just imagining Mary living here was incredible. Inside is a shrine in her honour. Unfortunately because there were so many visitors, we could not spend a lot of time in the building, however the time that we did spend will be forever cherished.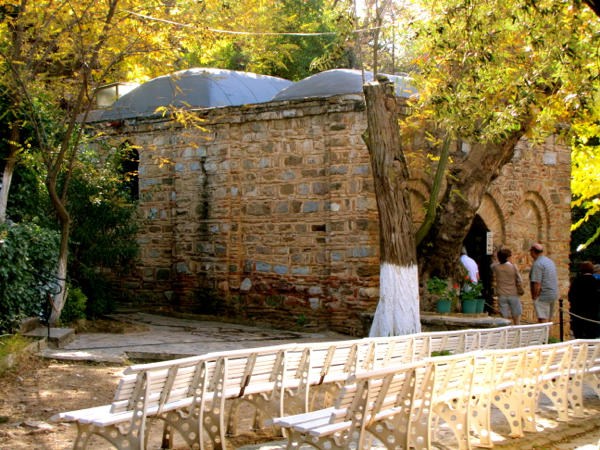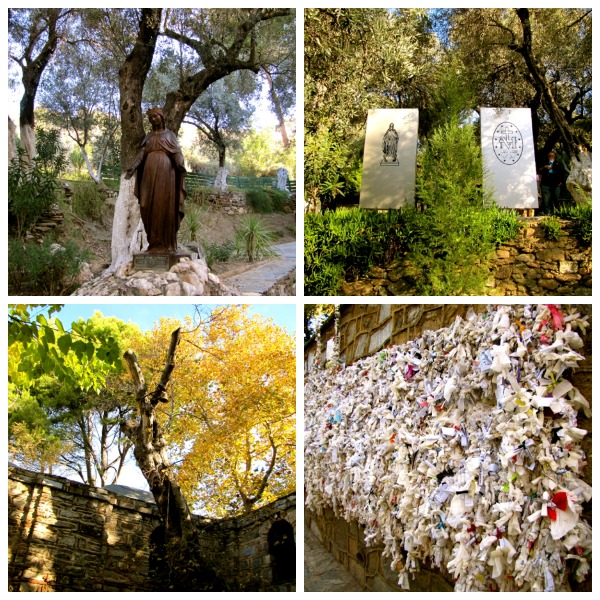 After our visit to the House of the Virgin Mary, we headed back down the mountain to visit Ephesus. What an incredible and unique place this was! It is said that Ephesus was an ancient Greek city, and later a major Roman city, located on the west coast of Asia Minor. In the Roman period, Ephesus had a population of more than 250,000 in the 1st century BC, which also made it one of the largest cities in the Mediterranean world. In 614 AD, the town was partially destroyed by an earthquake which ultimately lead to the decline of the city's importance as a commercial centre because the harbour slowly silted up by the Cayster River. It is also believed that the Gospel of John may have been written here.
Only an estimated 15% of Ephesus has been excavated. The ruins that are visible give some idea of the city's original splendour, however I could not imagine the immense size of this city.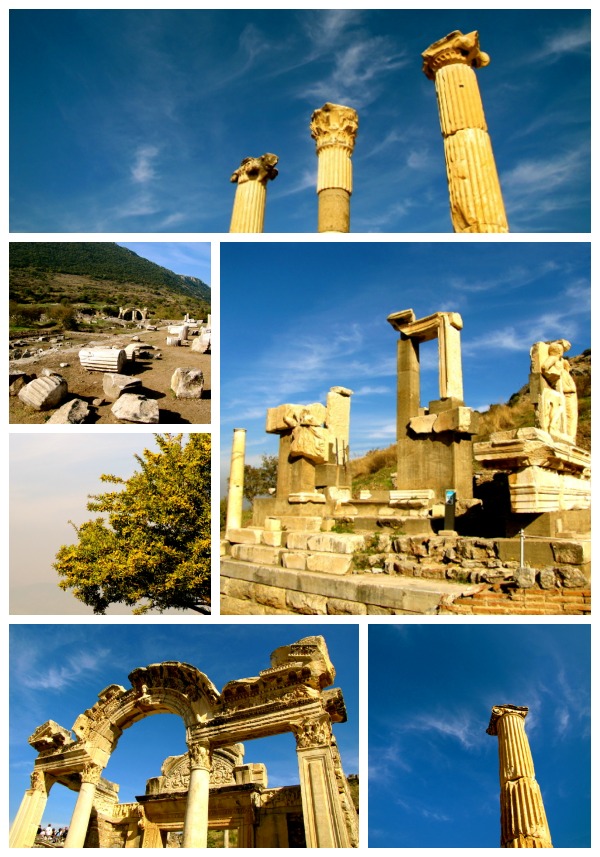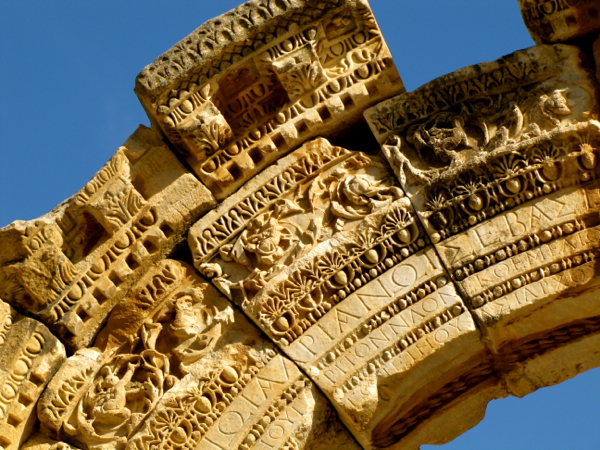 I could not get over the amount of detail carved into the stones. Archways were adorned with detail we will never see in todays world, and mosaic walkways have been uncovered, still intact and beautiful as ever! Some notable buildings included:
1. The Library of Celsus – The facade has been carefully reconstructed from all the original pieces. It was originally built in 125 AD in memory of Tiberius Julius Celsus Polemaeanus. Celsus paid for the construction with his personal wealth, and it is believed that he is actually buried in the sarcophagus beneath it. The Library once held 12,000 scrolls.
2.  Basilica of St. John – considered to be part of the site, the Basilica of St. John was built in the 6th century AD over the supposed site of the apostle's tomb.
3. The Theatre – At an estimated 44,000 seating capacity, the Theatre is believed to be the largest outdoor theater in the ancient world.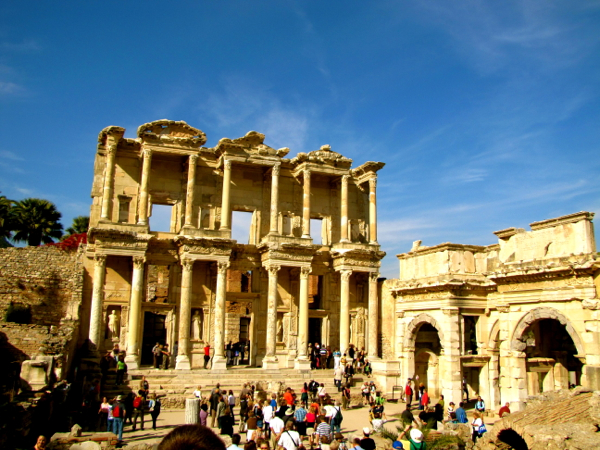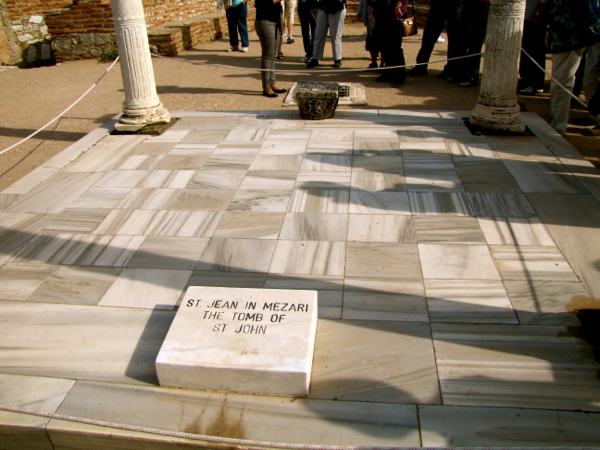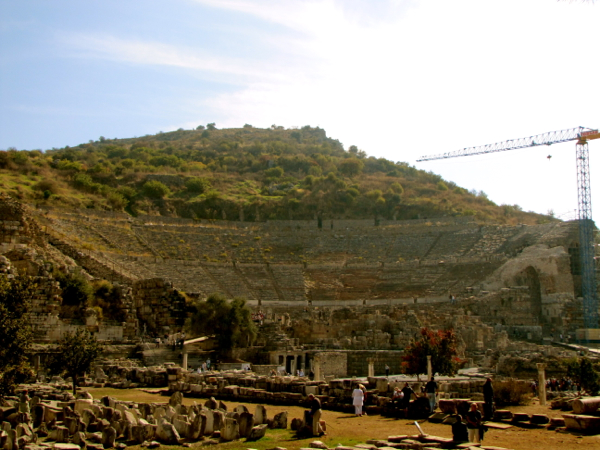 We ended our tours that day at a carpet making facility. Every carpet is made by hand – some take  up to 5 years to make. They were really trying to make some sales that day, let me tell you! They continued to roll out carpets and mats for almost an hour. Scott and I had to laugh because they were rolling out $20,000 carpets around the room and then they rolled out a little bathmat in front of us. They must have known we were newlyweds!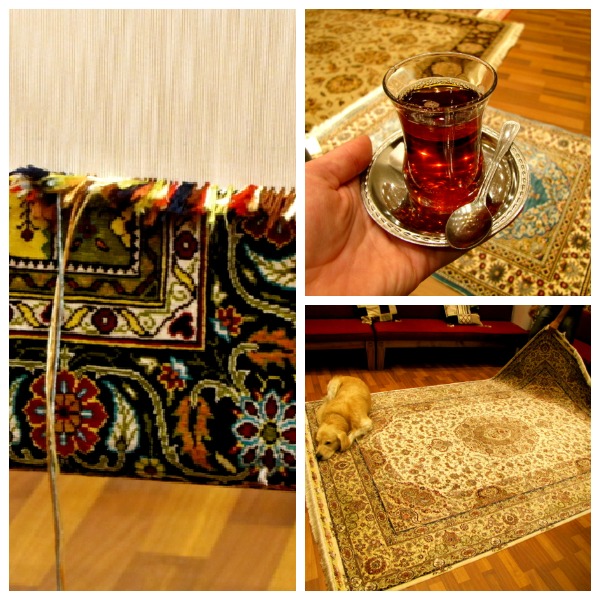 I cannot wait to return to Turkey – maybe Istanbul next time! Thanks Gramps and Bev and Ali and Ron for this wonderful experience!!

Peace, Love and Beautiful Turkey!
-Stacy