01.29.2015
The Grief That We Can't Talk About
There is a statistic that many women hear, but never really imagine being part of their lives. It is a statistic that only those who experience it know the true pain.
1 in 4 women.
25% of women.
I had heard about this statistic, but never imagined it happening to me. I grew up in an incredibly healthy family. No broken bones, no serious illnesses. Sometimes I feel that many of the great things in my life were handed to me because everything has fallen into place so nicely. I have always felt like the lucky one.
I never imaged being part of a statistic that I didn't want to have anything to do with. I would never have imagined that me, the lucky one, would have to go through this complicated, emotional roller coaster. But I did. Life threw me a very hard curve ball. I am now part of the statistic. The statistic that I never wanted to be a part of.
It has taken me over 6 months to get to where I am right now. I still cannot say it out loud. It took me over a week to tell my mother, who I knew would have been by my side through the whole process, but I couldn't bare to let her know that I failed. Scott told the rest of the family while I curled up in bed, letting my tears soak through the pillow.
Today I should have been holding a brand new baby in our arms. Today I should have been introducing my precious Olive to her baby sibling. Today our beautiful family of 3 should be a loving, happy family of 4.
But we aren't 4. We are 3 with a special angel.
Miscarriage.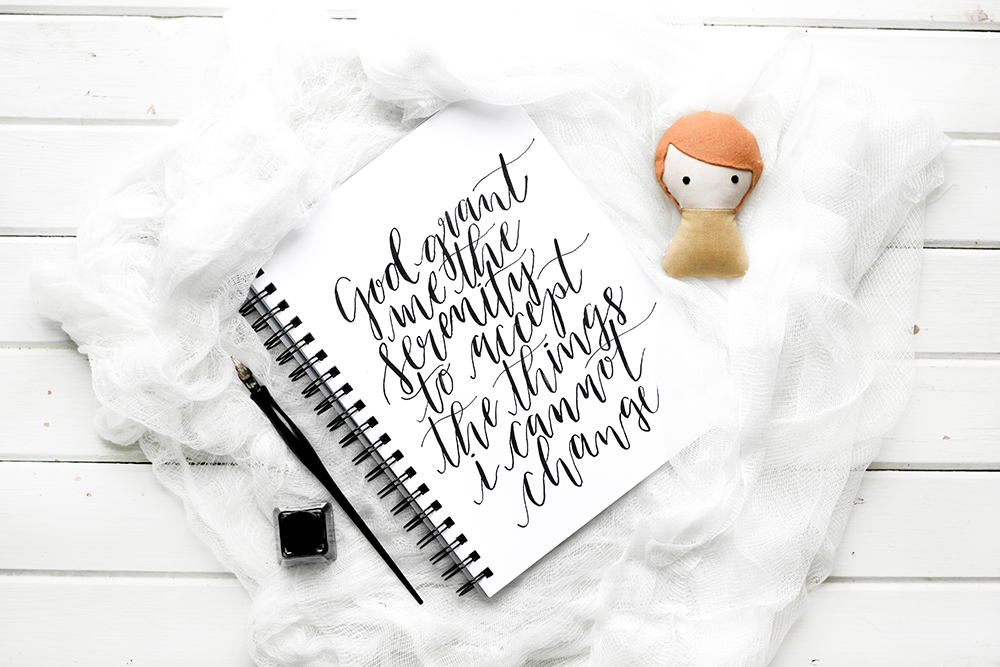 I never knew the pain of losing something I never really had. I never knew how one event in someone's life could change their perspective completely. My life as I once knew it… The important things that used to be… just aren't anymore. One day all I felt was joy — pure, unadulterated joy, and the next — pain, anxiety, heartbreak. I didn't want anyone to know. I didn't want to see their "sorry" faces, or their attempts at making me feel better. "Better luck next time… It wasn't a real baby… It's better that it happened now". Those people just don't understand what it truly feels like.
We spent almost 10 weeks nurturing our brand new secret. That was 10 weeks of waking up to the enchanting feeling knowing that a precious baby was growing inside you. Two and a half months of fatigue. 60 pre-natal vitamins. I was already planning Olive's new big girl room and imagining her playing with and teaching her new baby sibling. How can that not be real?
I returned to work the next week. Many people asked where I was and all I could force out of my lips was "family things". I'd just lost a baby and it had dropped me into a hell of despair so deep that it hurt just to breathe. I'd just lost a baby and I chalked it up to "family things".
We are taught to forget and move on.
But I will never forget.
Miscarriage is death. It brings with it all the agonizing grief that comes with losing a loved one. But miscarriage is also a taboo topic. It's the very reason that we hide our pregnancies during those first dicey months, fretfully waiting for the danger to abate before making any announcements.
When bad news comes, couples that lose a pregnancy tend to mourn in secret, telling only close friends and family about their loss. There are no funerals. No memorials. You don't get sympathy cards and bereavement time. Instead, routines go on, and you take sick days. The only tradition our society does have regarding miscarriage is that you're not supposed to talk about it. We expect grieving couples to buck up and pretend that the little life lost never existed in the first place.
We reduce a miracle to a topic not fit for polite conversation.
When it happened to me, I didn't want anyone to know because that is what our society has made us believe. I have been grieving in silence for the last 6 months. I keep going back to that day when people kept asking me where I was. What if I had just told them what happened? Would I have been able to accept this sooner? As a society, we let ourselves believe the lie that miscarriage is a minor event in a woman's life. "It happens all the time," people tell you, as if knowledge of its frequency will put the loss in perspective. Imagine giving that same line to someone who just lost a grandparent. I have lost many important people in my life. Losing a baby isn't any easier.
Life is slowly returning to normal. I am having way more good days then bad… But I still find myself shutting down my computer when a friend announces a pregnancy. Don't get me wrong, I am very happy for my friends… It's just a constant reminder of what was taken away from us. I still find myself running around the corner at work when I see a complete stranger with a belly bump, fearful I may break down in tears. Every day I am asked by someone when we plan to have another baby. Every day. It is so hard to be all smiles and come up with some round-a-bout answer to that terrible question. I cannot tell you how many times I just wanted to scream when asked. So many times I just want to say "It's none of your damn business"… but then I remember that they have no idea what I have been going through. All they see is our perfect family of 3 and they think that our family would be even more perfect with another baby. I have to remember that no one knows.
The thing that gets me through is truly believing that there is a heaven and that all the important people who have touched both our lives are nurturing our baby and letting her know how loved she is.
It took me a long time to decide to write this post. I have written it in my head hundreds of times, but never had the courage to actually put pen to paper (or fingers to keyboard!) The last thing I want is for you to feel bad for me. I think that is the reason I have kept quiet. I don't want people to look at me as that girl who lost a baby. I want people to look at me as that girl who was brave enough to talk about her loss and the challenges she is facing months after. I decided to write this post to help the hundreds of women out there who are experiencing this same pain. I want them to know that they are not alone.
The grief you feel is real, and it's okay to not want to forget. It's going to take time. Just when you think you have accepted what happened, something will trigger your sadness all over again.
I encourage you to find someone to talk to — whether it be your husband, mother, sister, friend, doctor… find someone. Keeping your emotions to yourself is the hardest thing. Losing a baby is a big deal, and the emotions you feel for months following can swallow you up whole.
Your priorities are going to change. Suddenly the things that once were at the forefront of your mind – work, friends, school, extracurriculars – just won't be so important. Miscarrying changes your perspective on life. You will find yourself making an effort to do those things you wanted to do, but never had time for.
Don't be afraid to take more time from work. I took 3 days originally… but 3 months later during a doctor's appointment for Olive I found myself sobbing, telling my doctor how numb I felt, how hard it was to get out of bed, how I just felt lost. I ended up taking another week off as per doctor's orders months after I actually miscarried.
Remember that you and your husband will likely grieve differently. Scott threw himself into work. At first I didn't think he was affected by our loss, but one day when he came home to find me in a ball under the covers, cheeks soaked with tears, he climbed into bed and rubbed my back for over an hour. He didn't say a word, but I knew he was just as upset as I was. Do not get frustrated with your loved one. They do care, but may just show it differently.
It's okay to be scared, but do not lose hope.
I lost a baby. I am telling the world. It crippled me, but has made me so much stronger. It has made me appreciate life in a whole new way. I now know what a true miracle Olive is. Her smiles, giggles, and funny faces made this time bearable.
I still am the lucky one. I have an amazing little family and a beautiful angel watching over us.