In my attempt to prepare for the arrival of Baby Blair, I decided that making a mass amount of freezer crockpot meals is a must. I absolutely love my crockpot. Nothing beats going to work all day and coming home to the smell of dinner already waiting for us! I assumed as my days will soon be filled with feeding times and cloth diaper washing, this feeling would be no different! My amazing cousin was home from school for a week, so I roped her in to a day of washing, chopping and packing 20 freezer bags full of yummy food!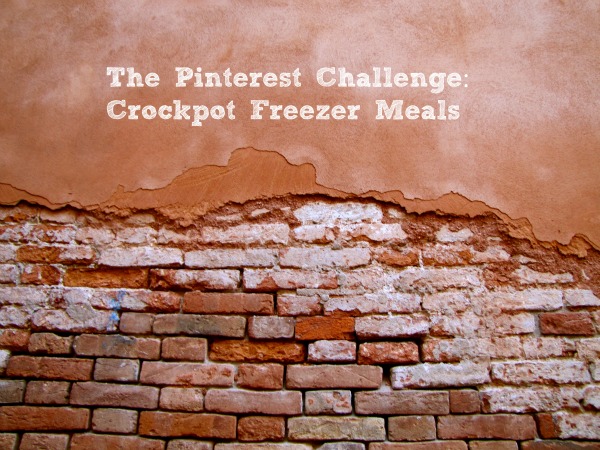 The Challenge: Freezer Crockpot Meals
Time to Create: 6 hours (give or take who is helping!)
Original Creator: Mama and Baby Love
Share your Crockpot Freezer Meal photos on Instagram using hashtag #thelittleredbutton
While trying to find the perfect recipes for our freezer meals, I came across a pin from Mama and Baby Love. She has an ebook full a delicious recipes that made my mouth water. I thought for about 2 seconds before buying up her ebook for $9.99. Not even 2 minutes after purchasing, the book was emailed to my account and ready for me to use! Her book is broken down into sections including healthy cooking choices, different meat and veggie choices, and freezing how-tos. After all the informative pages you will find shopping lists and close to 40 different recipes!
I started off by going through the recipes and picking 22 that I thought both my husband and I would like. The recipes make 6-8 servings, therefore by making 22 bags, I really have at least 44 meals (likely more!) with leftovers! I made my own shopping list, dividing it into vegetable and meat sections to make shopping a little more organized. I ended up heading to Costco to buy everything in bulk. Obviously the most expensive part of the entire list was the meat, however buying at Costco did save some money.
In total, I spent about $350 for 44+ meals, making each meal approximately $7.95 (or less, depending on how many leftovers we have!)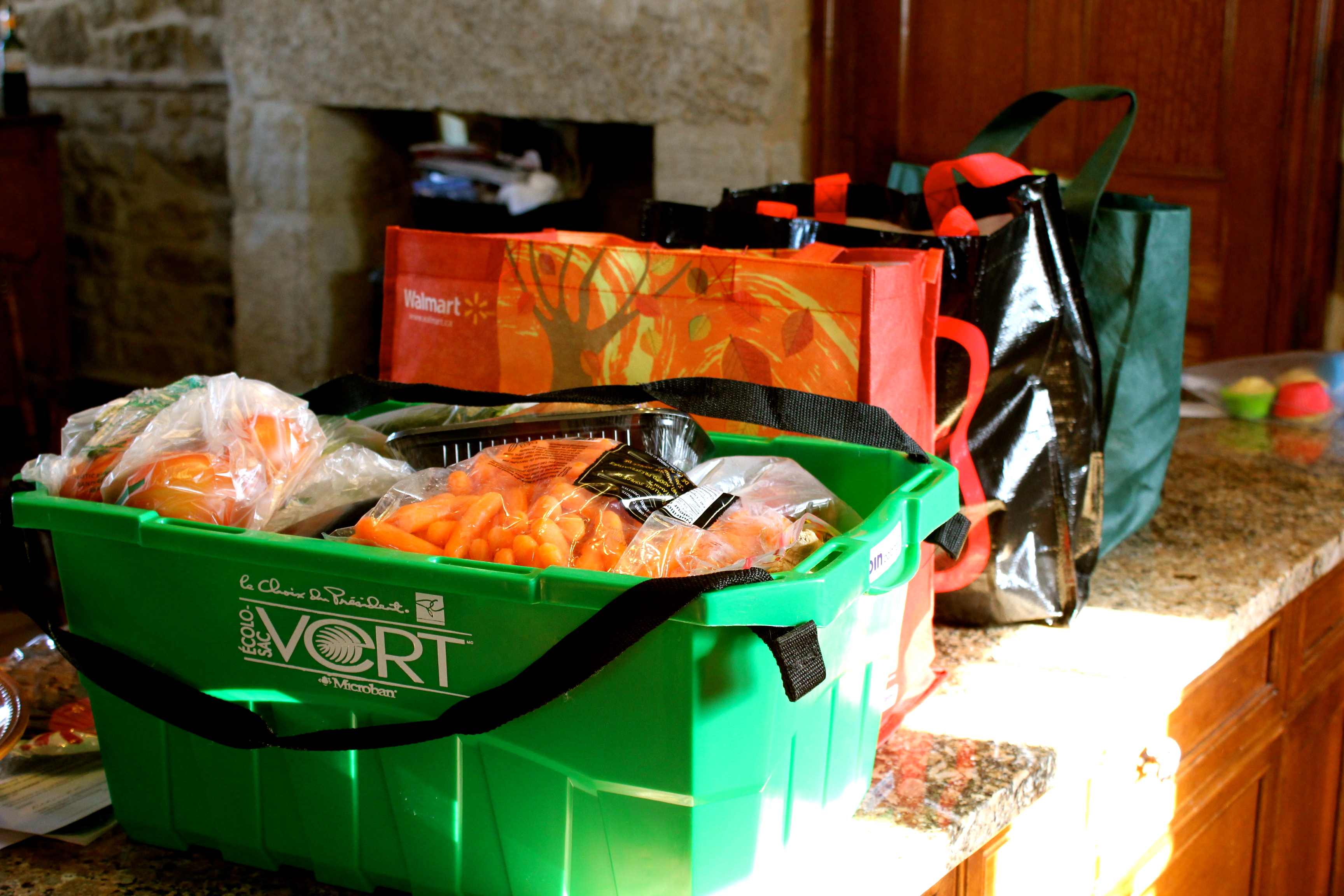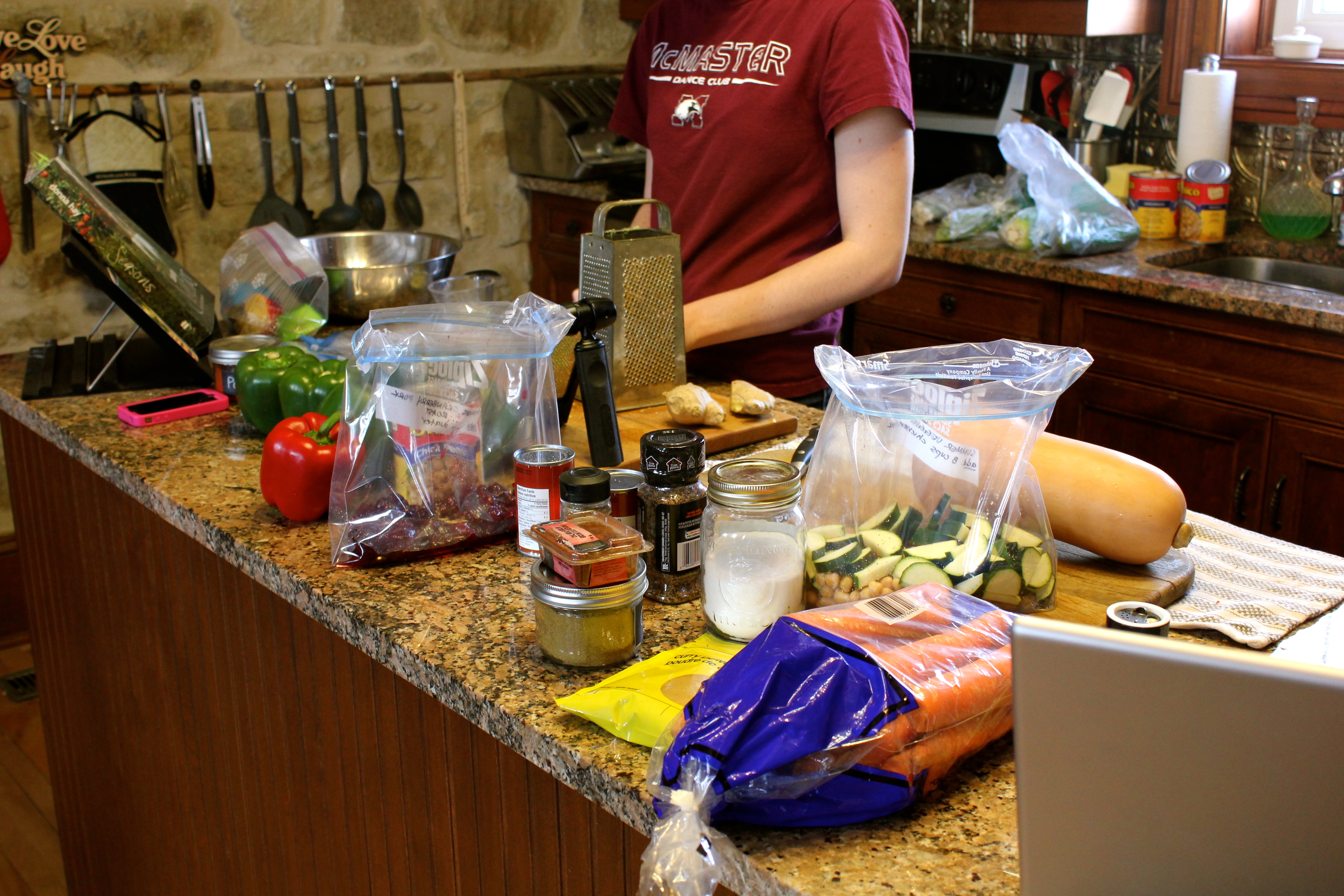 When I cook, I love to use spices. One of the things that drew me to this book is the fact that every recipe included an incredible bend of different spices. My kitchen was so aromatic! I was in heaven!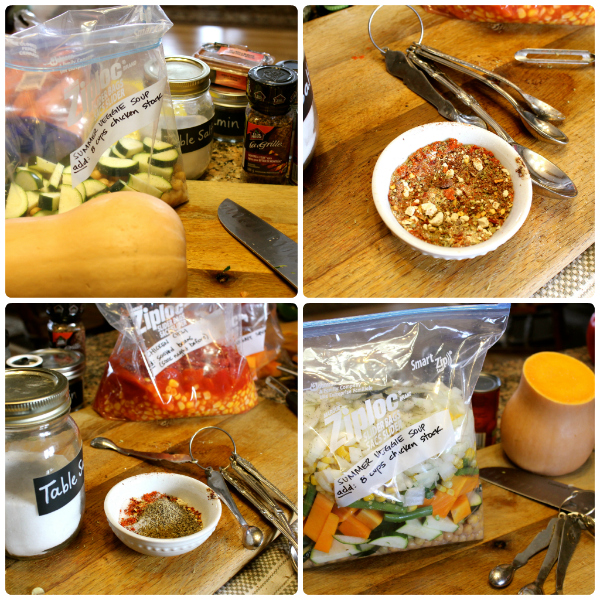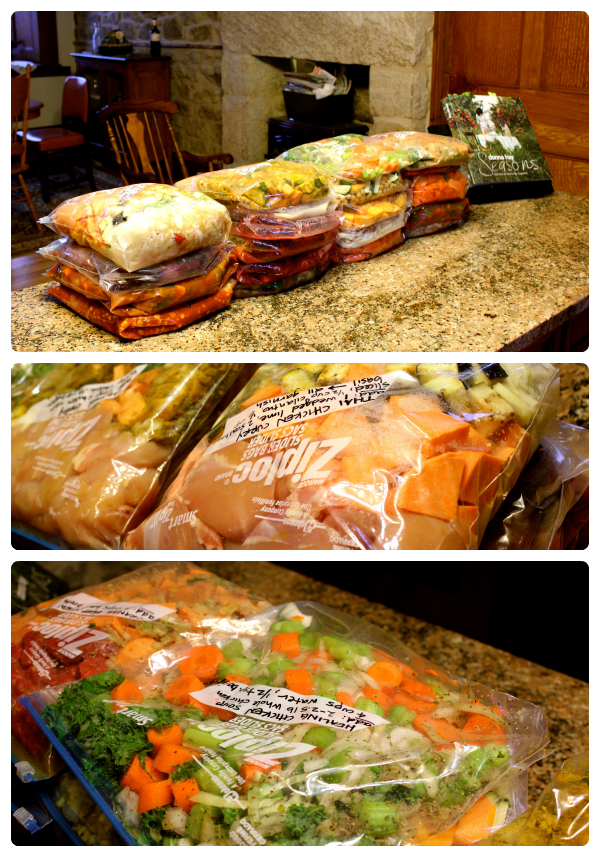 Because I purchased this recipe book, I cannot share the recipes directly, however I can give you a list of what we made!
Valencian Paella
Cumin-Cinnamon Beef Stew
Ginger Cranberry Pork Roast
Summer Veggie Soup
Thai Chicken Curry
Healing Chicken Soup
Chicken n' Cherries
French Dip Beef Stew
Orange Beef Stew
Cranberry Chicken
Italian Beef
Flank Steak Fajitas
Healthy Mama BBQ Chicken
Stephanie's Goulash
Chicken Curry
Pork and Butternut Squash
Sesame Honey Chicken
Chicken Chili
Beef Veggie Soup
Cajun Shrimp
Ginger Beef
Cilantro-Lime Chicken
Anyone going to give it a try?
Share your Crockpot Freezer Meal photos on Instagram using hashtag #thelittleredbutton
Peace, Love, and Easy Dinners,
-Stacy