11.09.2014
Twenty Months With Olive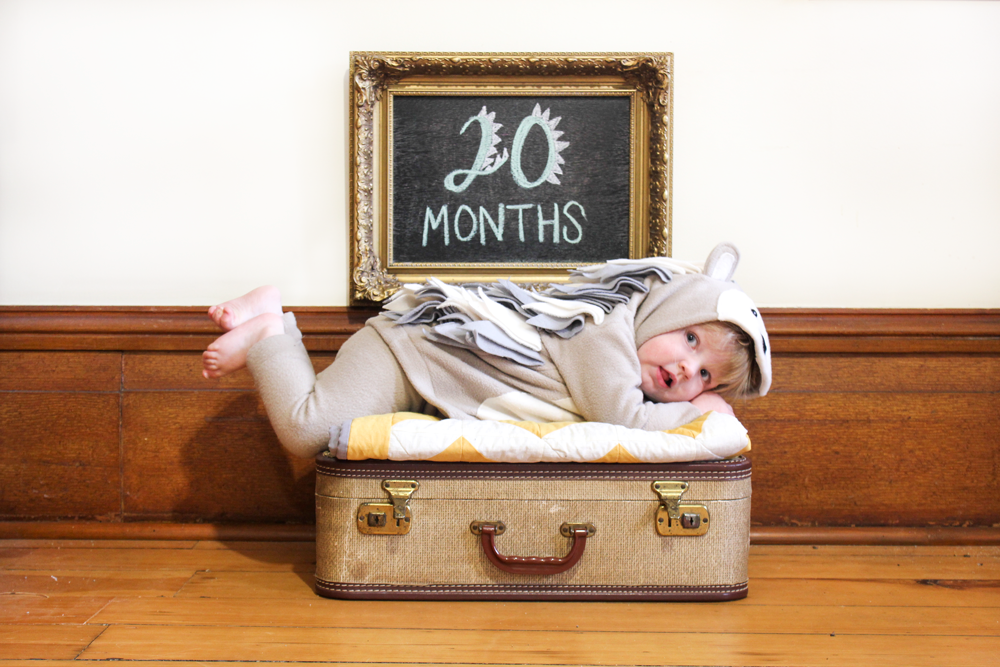 Dear Olive,
Today you are twenty months old, and busy as a worker bee. I don't think you even take a 5 minute break in the day to sit back and relax. You are so curious and are in to anything you can get your hands on. You have figured out how to climb, so much of our time at home is spent pulling you off the top of the table. It is your favourite challenge. When you see that our backs are turned, you run to the chair, climb on to the table and sit in the middle with a huge, proud smile on your face. As cute as you are, and as proud of you as I am, we are trying to teach you that tabletops are no place for little toes to be resting on.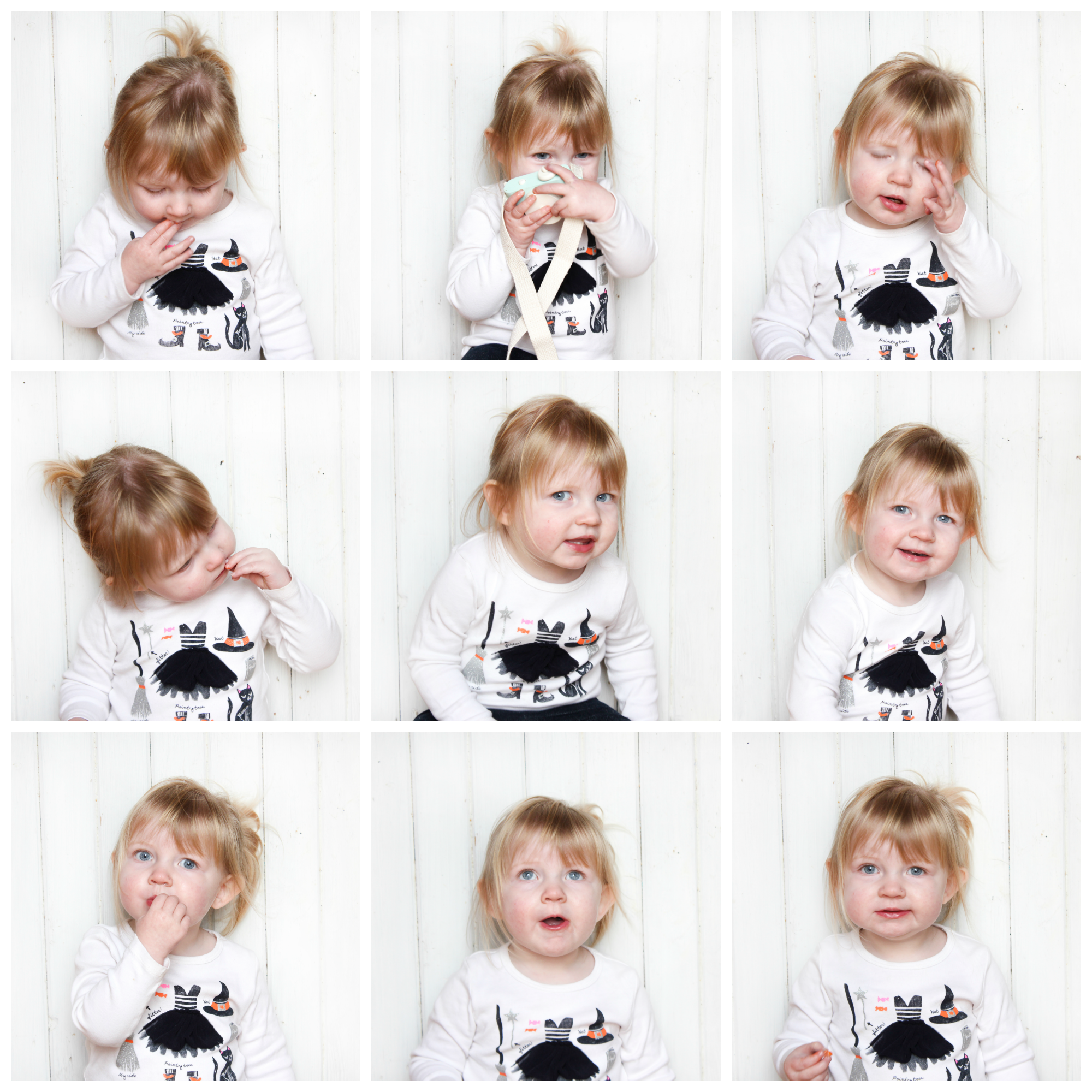 You are still very much into cleaning. You understand what to do when I ask you to put away your toys, and to clean up your markers. You are the resident dust pan expert and you always put things in the garbage. I am amazed at how much you understand. I only have to ask you once and you are on a mission to finish the task. Lately when Daddy and I are ready for bed, you get a burst of energy and don't want to say night-night just yet. We climb into bed and not long after we watch you pull our hampers out of the closet and start to put the clothes into the dryer. Once the clothes are all in, you remember to take the lint filter out, clean it, close the door and pretend to turn it on! Granny always jokes that the cleaning gene must have skipped a generation with Uncle Kenney and I. You certainly inherited it! With that said, you are quite a little tornado! I try to leave the kitchen nice and clean every night, but when I come home from work the next day, you have toys from one corner to the other… And that is just from 20 minutes of play time that morning! You are a wonderful help.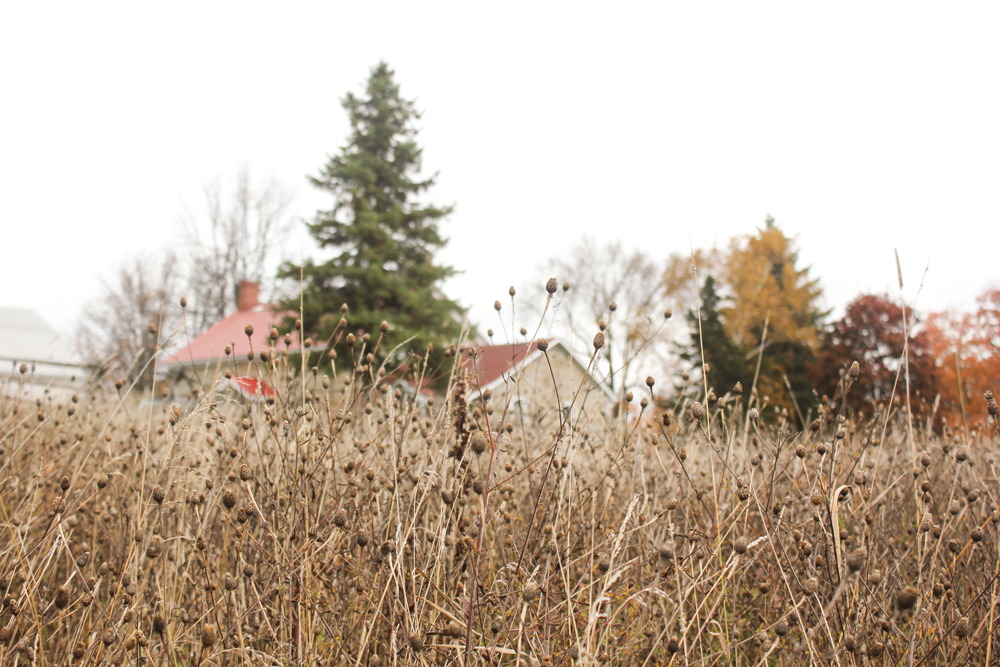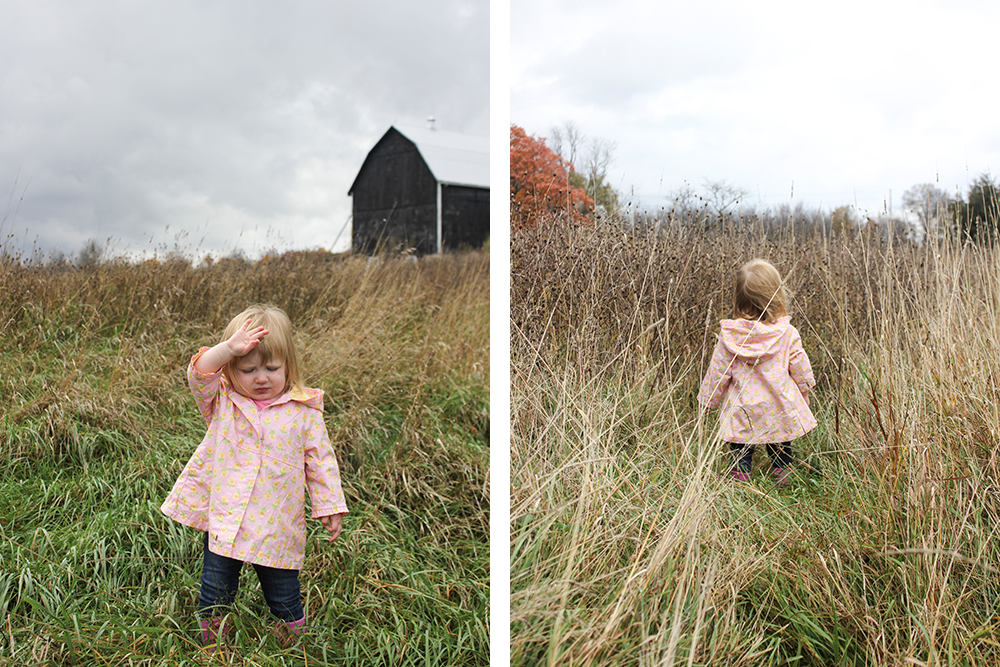 It was Halloween month! This year you went as a cute little hedgehog. I worked on your costume over the few weeks leading up to the big night. I was pretty proud of it! You looked so cute when you had it on… Your back side waddling down the sidewalk was a sight to be seen. We started our night stopping at Grandma and Grandpa Blair's. They were quite excited to see you in your costume. You spun around in circles and circles and circles for Auntie Kara and she sent to video to Auntie Hilary and Auntie Jamie! They gave you a bag full of bubbles, and hair barrettes, and a ball that lights up when you bounce it! Next we headed into town. You weren't very sure of all the scary people walking around town wearing masks. You never cried, you just held on as tight as you could, making sure we weren't going to put you down. You did, however, love sticking your hands into candy bowls and placing your treats in the bag Daddy was carrying. We had to remind you that you were only allowed to have one at each house, but because you were so cute, they often gave you more. We finished our night with a stop at Granny and Popa's. Between Westport and Elgin, I think Daddy polished off all your candy (at least the good stuff, anyway)… but you never noticed! Granny was so excited to see a little hedgehog walk into her house and Popa was beaming ear-to-ear. They couldn't get over your costume and kept asking you to spin around to show the ! Granny had a big bag full of treats, Halloween Pajamas and big girl panties! I guess its time to get serious about this potty training thing!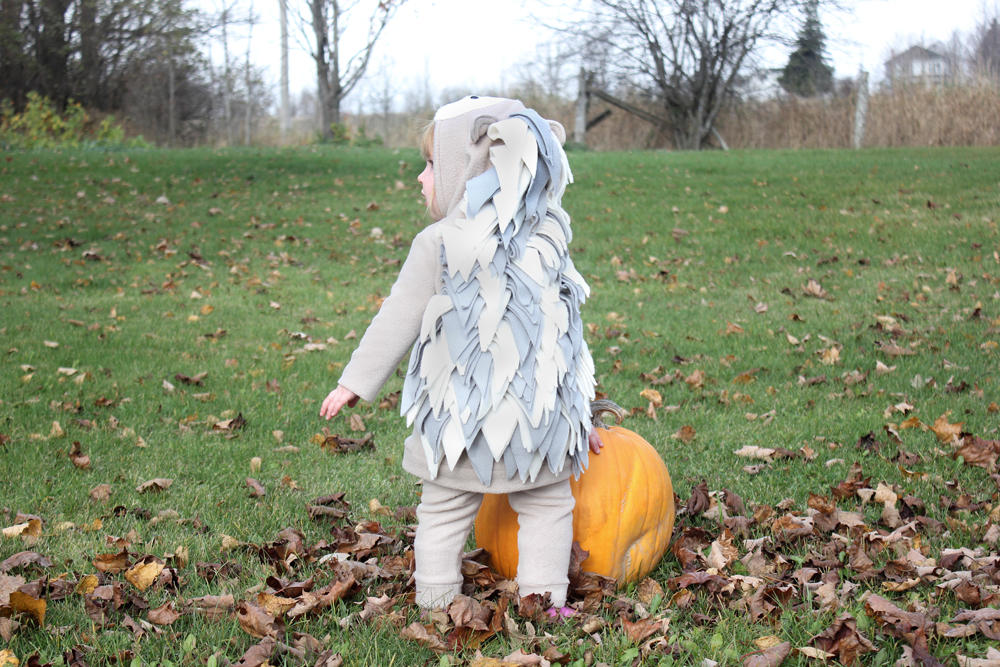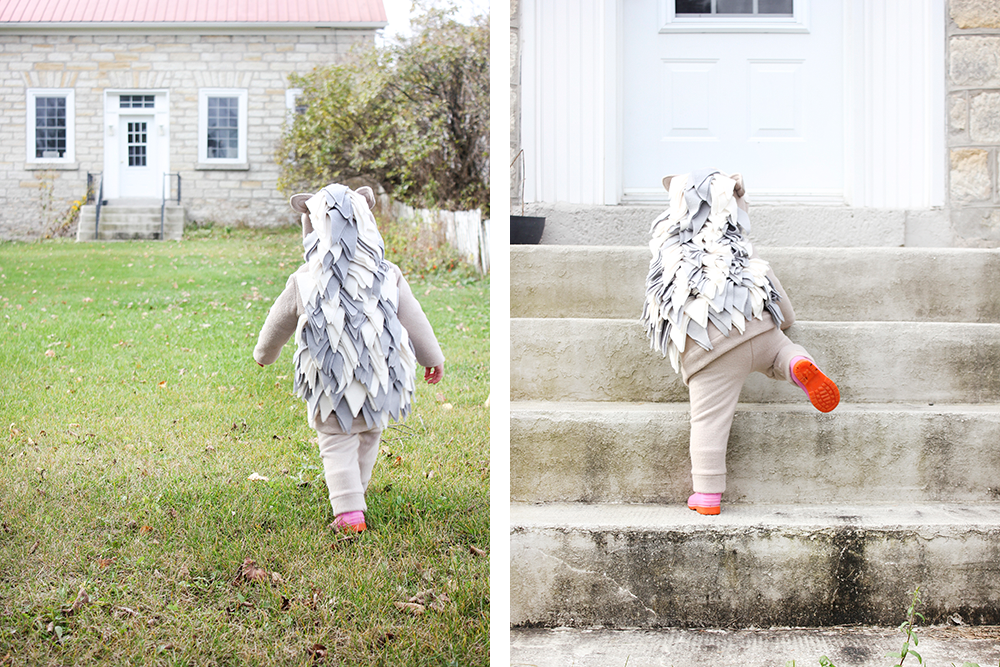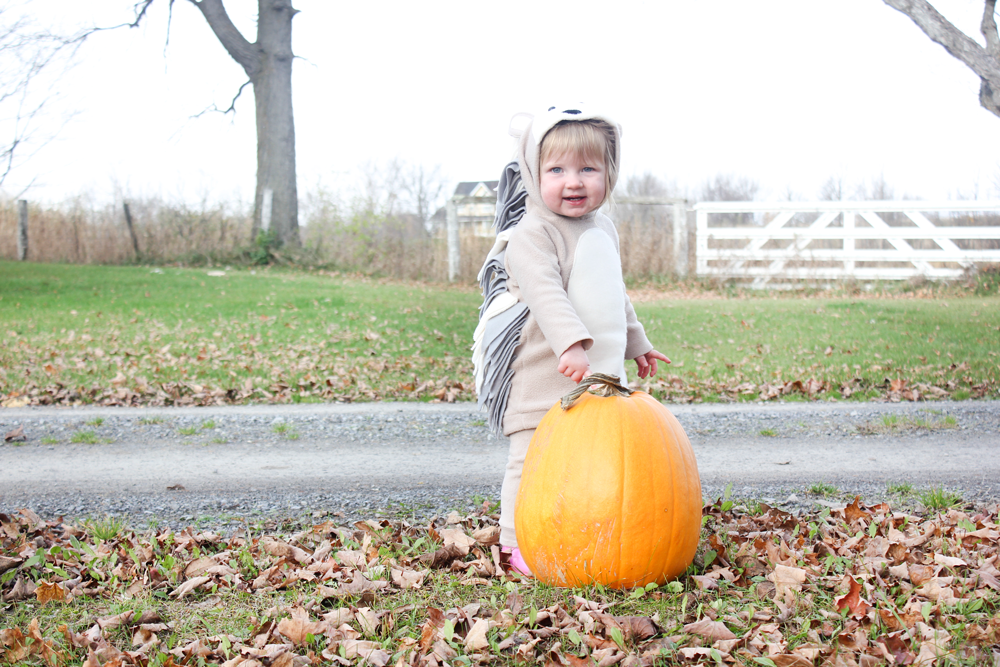 Today we are taking you skating for the first time. I am so excited to see you out on the ice. I grew up in that rink, and so did your Daddy. Skating is in your blood, and I know you will be great. Last night we went to town about bought you a pair little white skates. They are still too big, but they were the smallest we could find. Daddy picked out a black hockey helmet and a mini stick too. We both know that you are going to be a figure skating, but we will let Daddy try to influence you! You love watching the girls skate when you go to the rink every week. I think you are going to do amazing!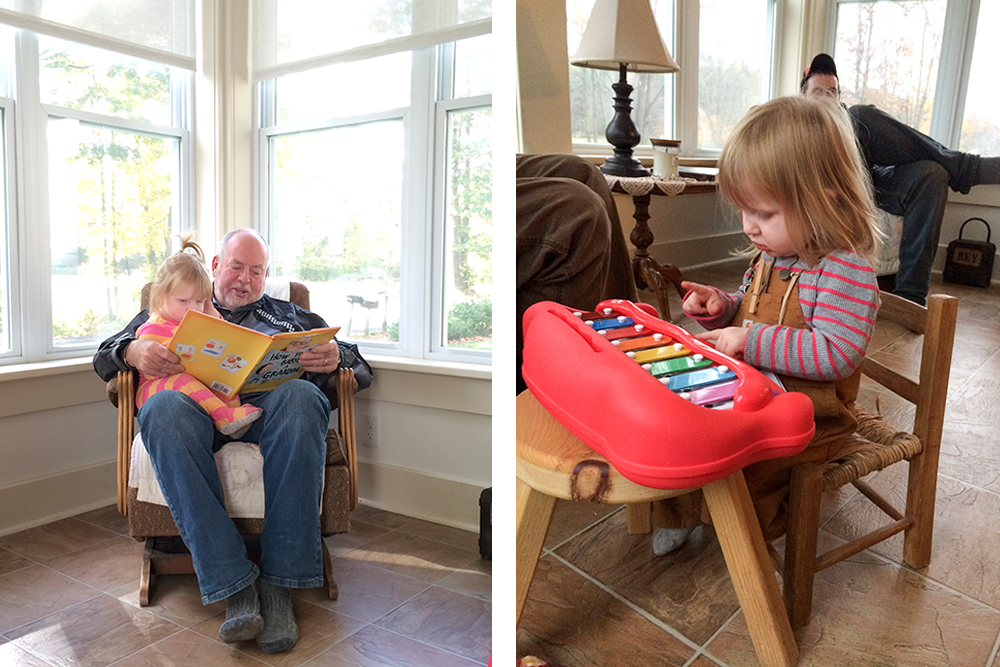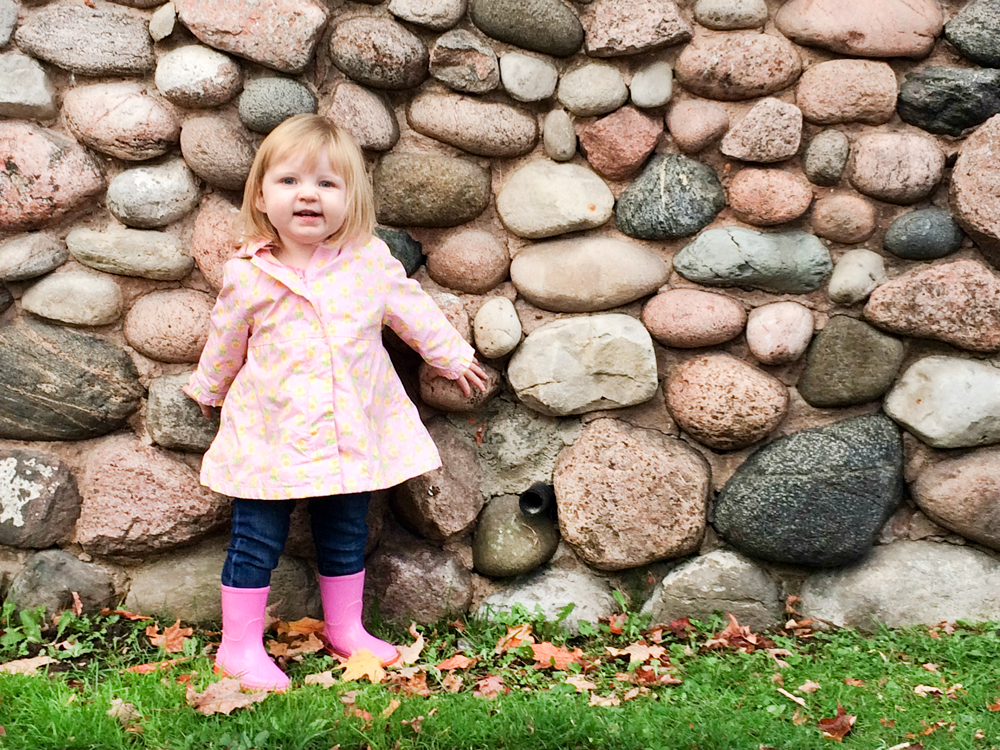 You are obsessed with eyes. Your eyes, my eyes, your baby-dolls eyes, eyes in storybooks… You get a very concerned look on your face and then slowly your finger rises to my eyes. You stick your finger under my glasses and say "eeeeeeeeeyeee" nice and slowly… and then in the next second you rip my glasses on my face and start poking. I'm not sure where this sudden interest in eyes have come from, but it makes me wonder if some day you will become an optometrist. Eyes are the new thing this month, and I think they are here to stay!
You love babies. Pictures of babies, baby dolls, real babies. You (somewhat) gently tuck your baby in to the cradle at Granny's house or into the little toy box at our house. You cover your baby with blankets and tea towels, and then a few moments later you rip the baby out and throw her across the room! I think you are a wonderful Mommy to your babies (when you aren't throwing them)! You keep them warm, you hug and kiss them every chance you get, and you share all your food with them (you even make eating sound affects as you share you pasta, or steak, or seafood)! Just recently you decided on a name for one of you babies. I have no idea where it came from, but you say it clear as day. You know who I am talking about when I say your choice name. What is it? Fabio! Yes, you named your baby Fabio, and I love it!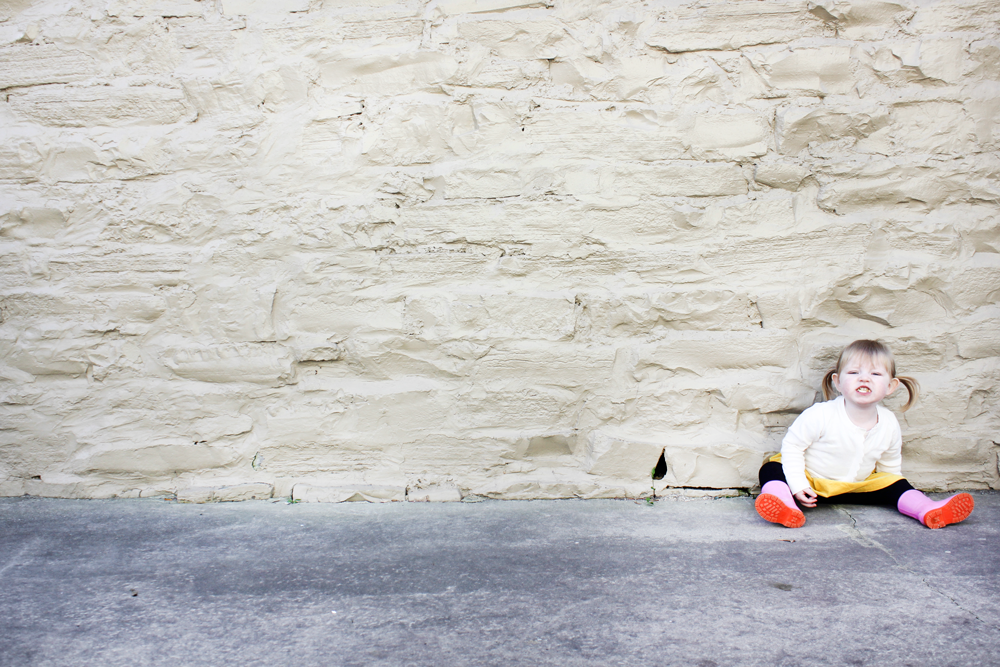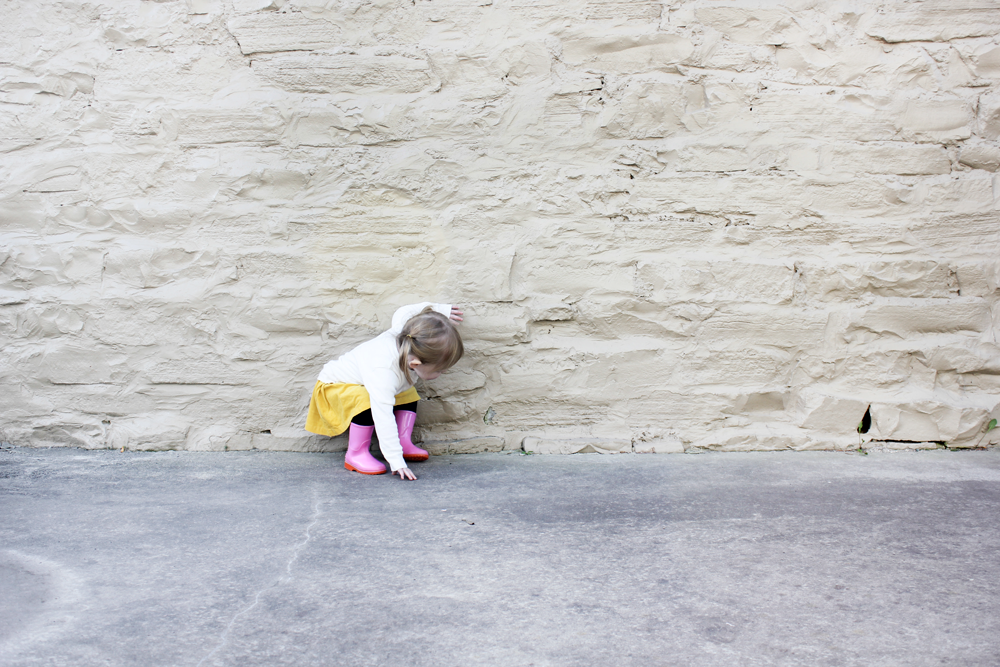 A few weeks ago your friend Rubie brought you a little pair of pink rubber boots. It was so nice of her to lend them to you while a wet fall set in. You barely let us take them off your feet now. "boooots… boooots". You love walking through puddles, stopping for the occasional splash, followed by kicking up the leaves. You have been trying to put them on by yourself, however they often end up on the wrong feet. You are a little ham! I love playing outside with you. You are so full of energy. It fuels me every day!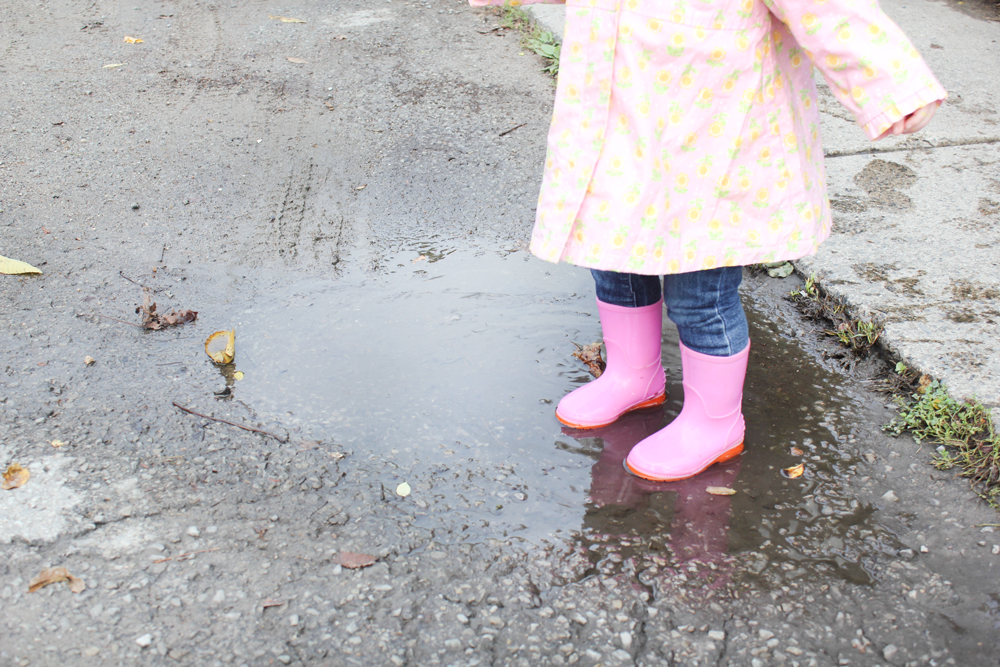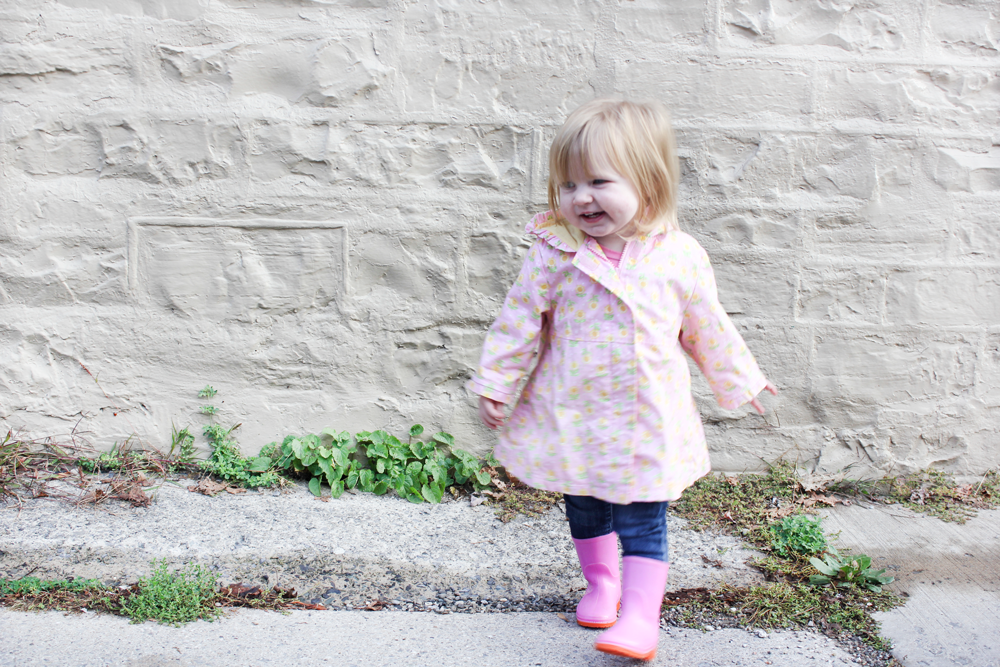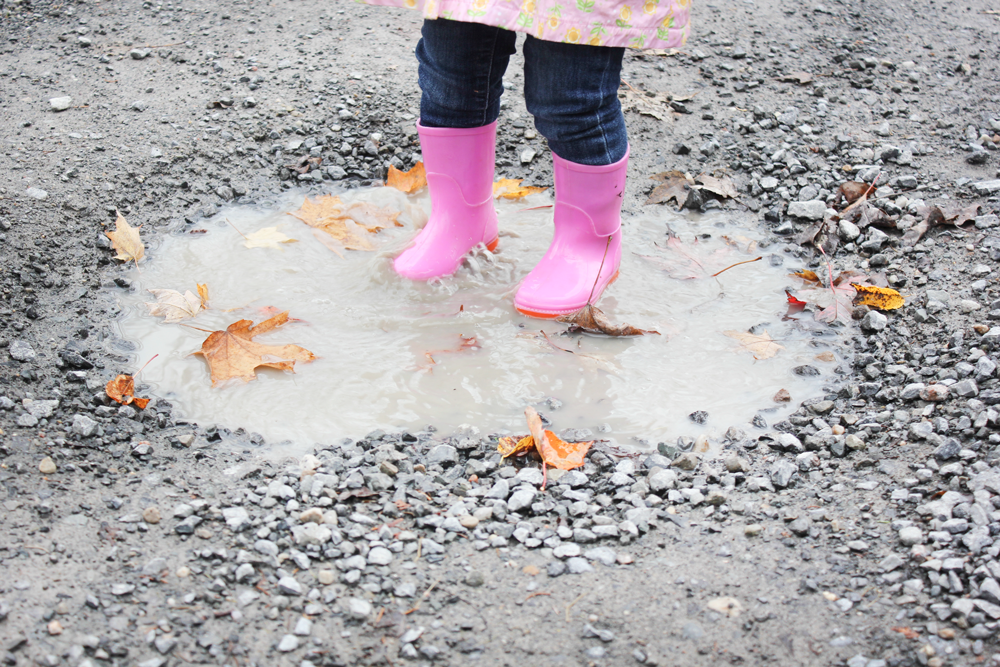 Other notable things from this month:
You've added Gorgonzola cheese to your repertoire and love it!
Daddy lined the driveway with 8 pumpkins. Every night we had to walk out to hug each on… Sometimes twice!
You love to walk around in circles. You will go around and around and around and then laugh at the top of your lungs. You haven't quite figured out how to twirl, but I think it is coming!
You have mastered the big girl glass, however you prefer to drink out of an espresso cup. Classy!
You love to colour. We have gone through tons of paper in the last week. I bought you a "Dora" colouring book that is just about the size of you! I thought that would last for a while, but most of the pages are filled already!
It was deer hunting week this past week! We made a trip over the the camp for their fish fry night. You were a little shy when we first got there, but one taste of bacon and you were on fire! You ran so hard with all the kids! You were out like a light before we even left the driveway!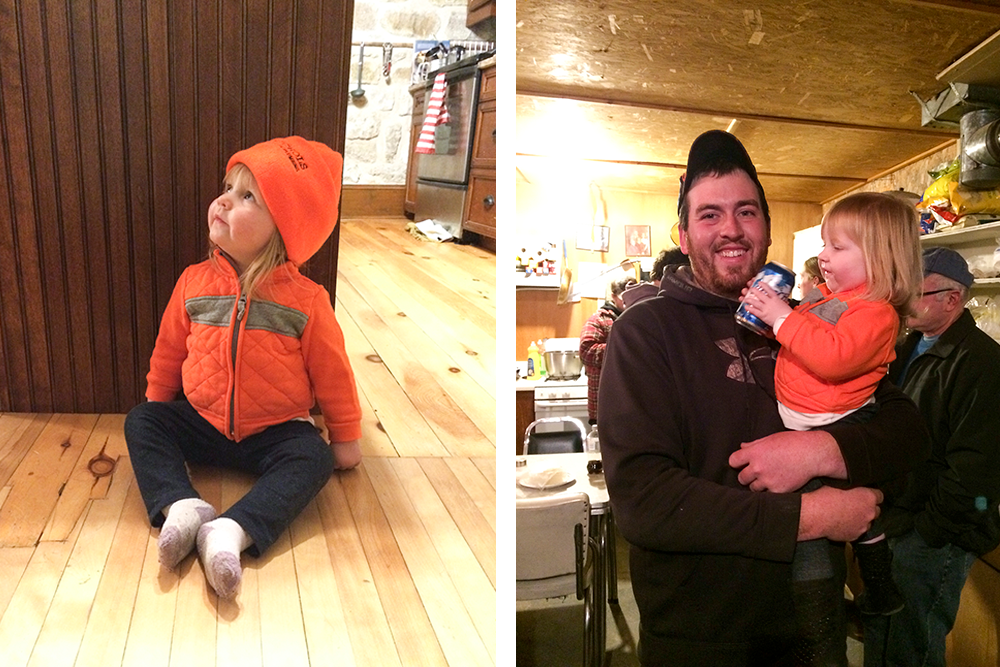 You constantly remind me how important family is – enjoying the family we have here and remembering our family in heaven. There are so many things in this world that we could easily be caught up in, but my first and foremost is you and Daddy. On October 22, 2o14 there was an attack on our parliament buildings… The buildings that I work on. That night I held you a little tighter and thanked God for keeping us safe every day. I'm sure you will learn about this day when you are in school. I'm afraid that this may change the world you grow up in. Maybe not in a significant way, but things will be different. Daddy and I love you so much, little garlic girl. I cannot even express in words the love I have for you. Unconditional.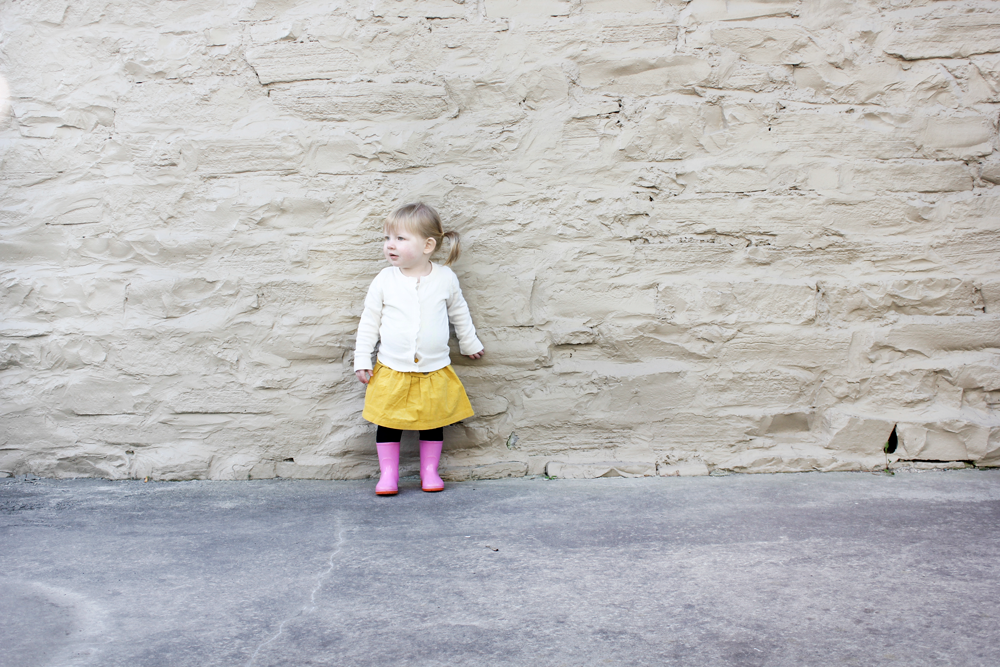 Love you to the moon and back my pretty girl!
xoxoxox
Momma