12.09.2014
Twenty One Months With Olive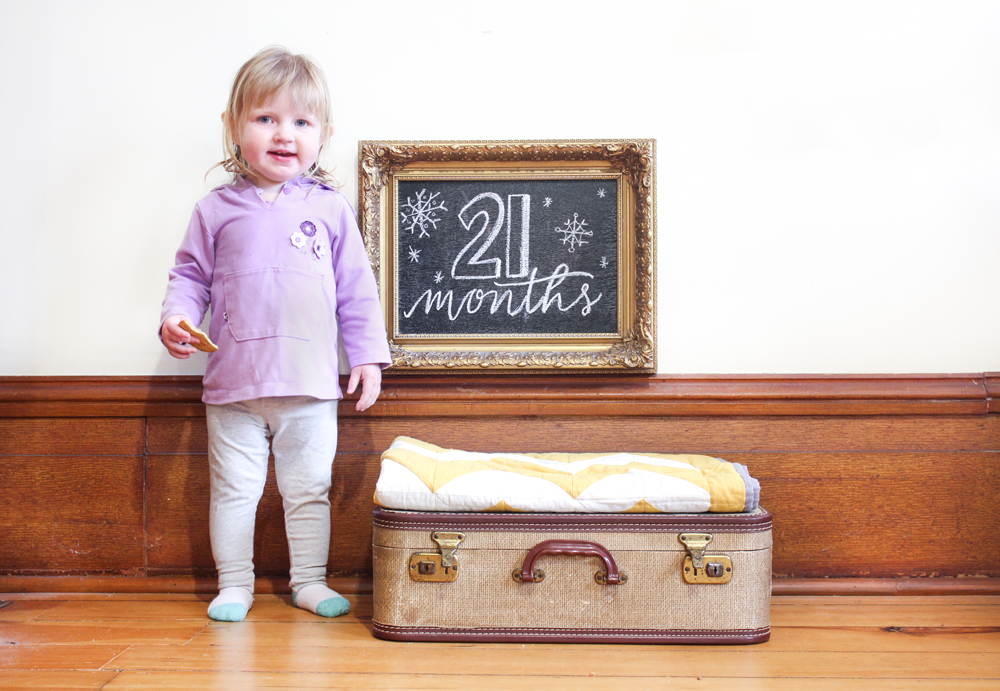 Dear Olive,
Happy 27th Birthday Daddy! We smothered him in love and kisses. I feel so lucky to have your Daddy in my life. I look forward to celebrating him every single year!
Words cannot describe the way my body tingles when you smile at me, or how warm my heart feels when I see you playing with your grandparents, or how you are always so excited to see Da-Da after a busy day of playing with you friends. You make me forget about all the stresses our life. You are my pride and joy, I really mean that. As I watch you grow, I am continually in awe that just 21 short months ago you were a wee babe, in my arms, unable to do anything for yourself. Sometimes I wish you were that small again, but only for a short minute because you quickly remind me how much fun this stage is.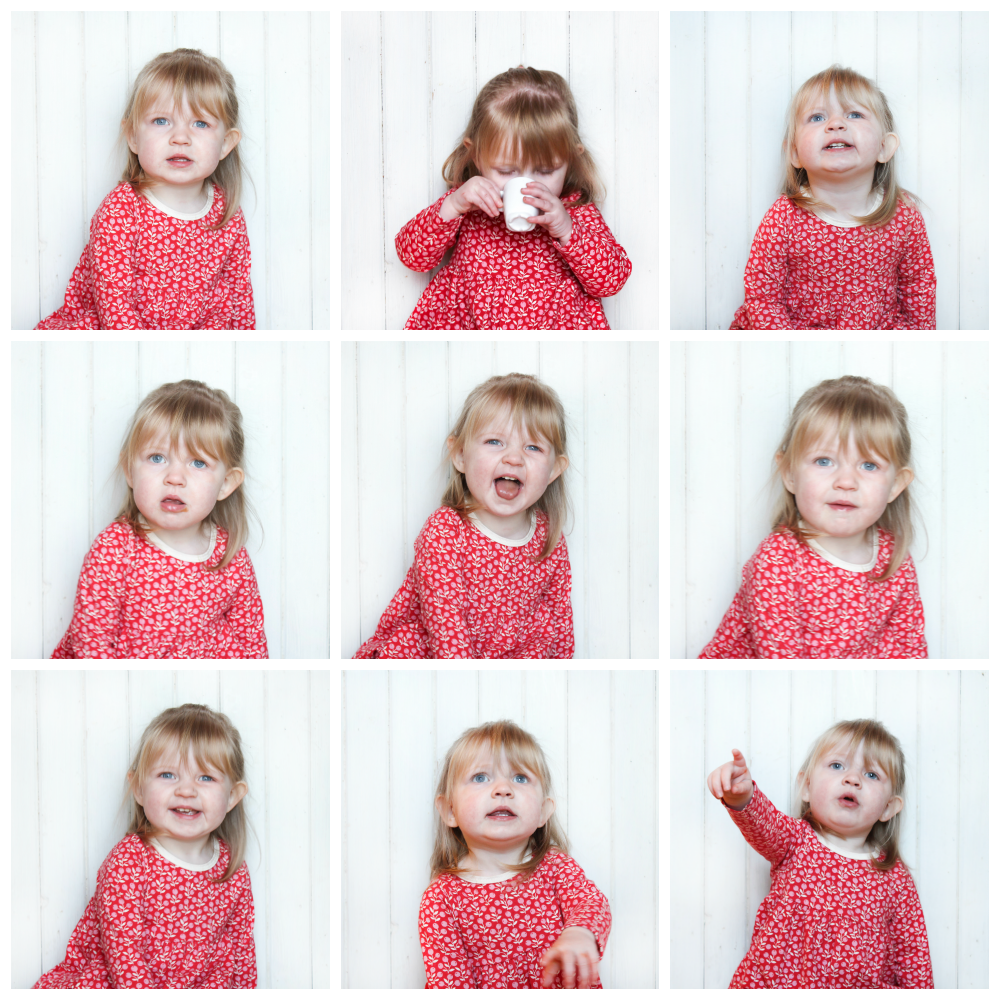 I have been a Momma now for 21 months, but it wasn't until this past month that I truly felt the meaning of that word. You call me Mommy, like, really call me Mommy! You call for me. You know my voice over the phone. You perk up and say my name when I pick you up at Sara's. I feel that my new name is finally real, even though its been there for 21 months. My heart melts when I talk to you on the phone. You never say much "Hello?? Hello? Heeelllooo?" but as soon as I say "Hi little girl"! You yell "MOMMMMY" at the top of your longs. Olive, if only you knew how much that means to me… I wish I could bottle up the emotions I feel and share it with every deserving person I pass by. It brings tears to my eyes every time. I am someone's Mommy. My name is Mommy. Finally, my name is Mommy!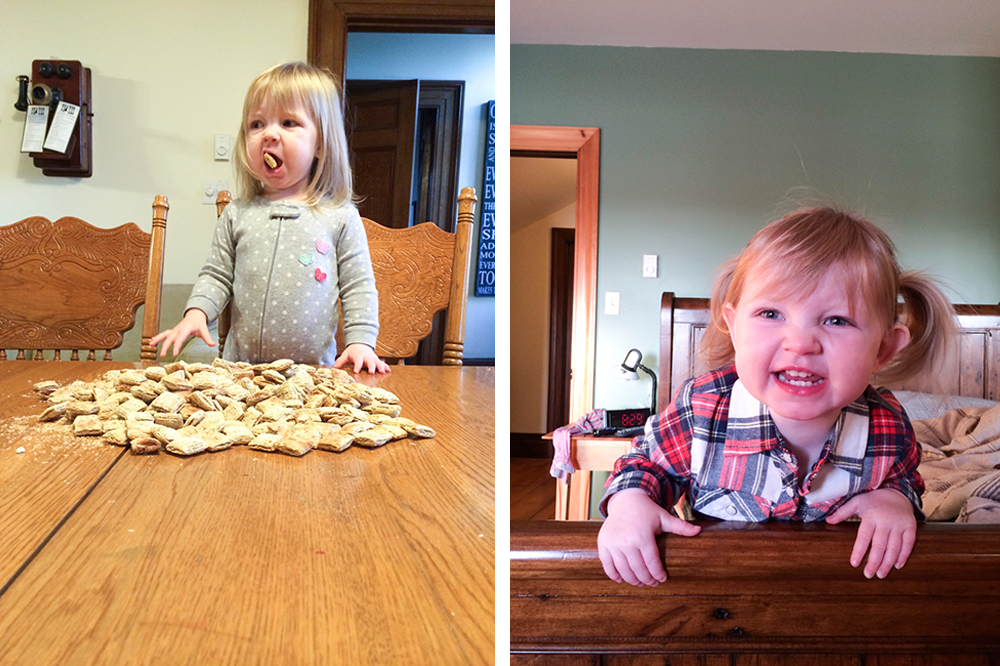 You are such an independent little lady. You have set an unspoken rule in our home: We are not allowed to help you until you ask us. Putting your boots on, taking your snow suit off, getting a box of cereal out of the cupboard… You insist on doing it all by yourself. You concentrate so hard and slowly finish your task, and then always end it with a huge smile and a "way-to-go" clap. You are so proud of yourself every time. I just cannot believe the things you can do and understand.
The snow has finally arrived. We have had a few snow falls, although I think the last is here to stay. You certainly are curious about the snow, however you only enjoy it for a certain amount of time. Sara says that you are the clock when you play outside at daycare. You let everyone know it is time to go inside when you little hands get too cold. I'm sure with more snow (and warmer mittens!) you will be building snowmen and jumping in snowbanks by your second birthday!
Daddy decided to put a float in the parade this year. He was planning for weeks, and working all night to get his float ready. It wasn't the prettiest thing I have ever seen, but he was pretty proud of it. He spent hours shining up his tractor, which you proudly rode while Momma and Scotty Weber handed out candy. You picked out all your friends along the street and handed out huge waves to the crowd. You loved every moment riding on Da-Da's lap, driving the tractor. I think Da-Da was most proud of you. He loves showing you off!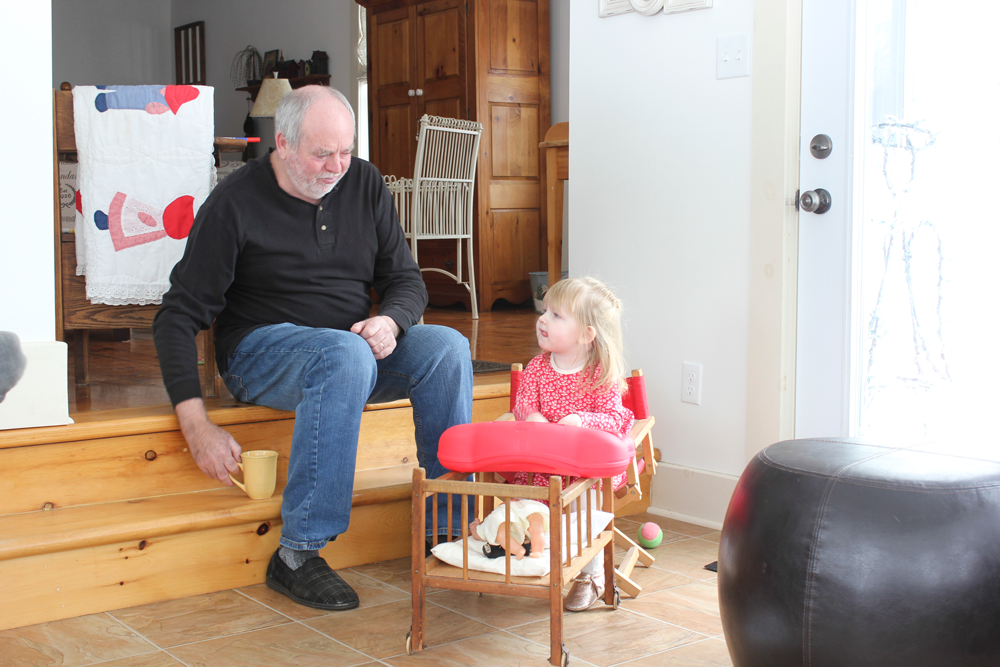 You had another bought of a bladder infection, but luckily we caught it earlier than the last time. Now that I know the signs, I'm on high alert every time you have a fever. My poor girl had a fever between 102 to 105 for far too many days. You had no interest in eating or drinking, which just isn't you. With every passing hour, I prayed we could get just an ounce of water into your little body. Slowly the antibiotics started working and you started to act more like yourself, all in due time, because Momma and Da-Da had their first long weekend trip planned since you joined our family! You spent four nights at Granny's house while we were away. Oh my gosh, Olive, you have no idea how excited Granny was to have you for so long. You bring so much joy and happiness to their lives. The night before your visit, Popa set up your new tent. I never knew how amazing tents were! The day I picked you up, you grabbed my hand at the door and ran into the living room and drove inside without a care in the world. I have never seen you so excited about something! You had story time and play time in the tent. You even decided to get Popa's lunch pail and take it in for a picnic! We had a great trip, but boy did we ever miss you. I knew you were in great hands, but I was worried because you were so sick before we left. I think you kept Granny on her toes. Your energy sure tired her out, but she wouldn't have traded her time with you for anything else. I could tell that Granny was fighting back the tears when I took you home, and later she told me she cried as we drove out of the driveway. I hope you always know how much you mean to your Granny and Popa. They love you the most.
We had to say goodbye to one of Mommy's best friends this month. Poor K9 was growing too old. You had just started warming up to him, so it broke my heart having to say goodbye. Every so often I find you looking at a picture of a doggy and you whisper K9. I doubt you will remember him when you grow older, but I'm sure we will always be telling stories of our silly puppy. He was so curious about you when we first brought you home. Everyone made such a fuss over you, and so did he. He always wanted to play, but never really understood that you were just too little. I loved you. He loved when you came to visit because that meant he was going to have a good feast! You fed him everything you could… Crackers, cookies, potatoes, corn… I only wish he could have stayed a little longer to see you two playing and running through the fields together. He was an amazing puppy. Mommy will always have a special place in her heart for him.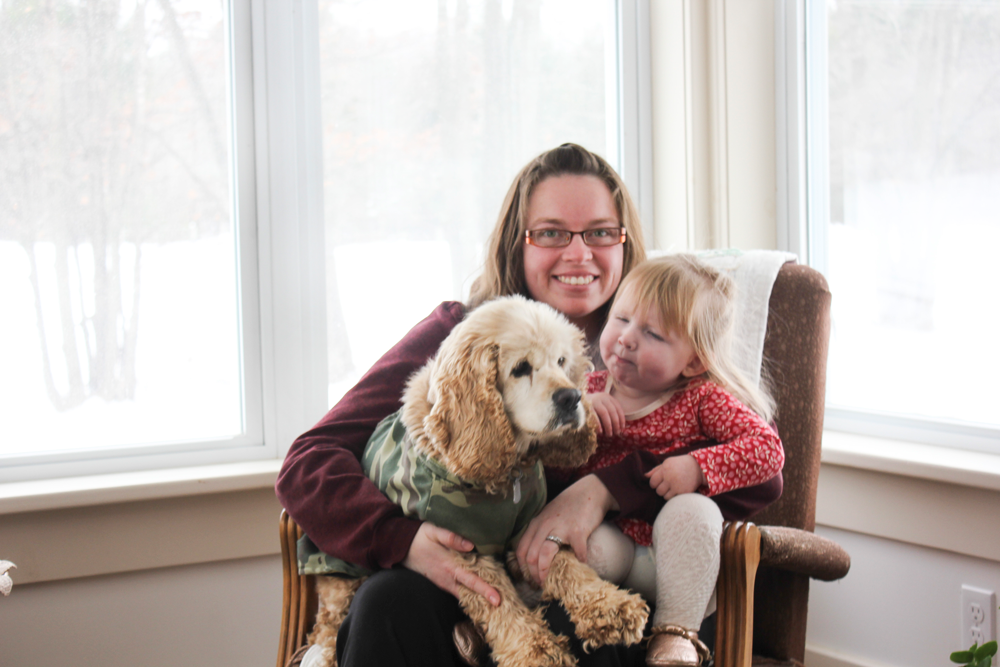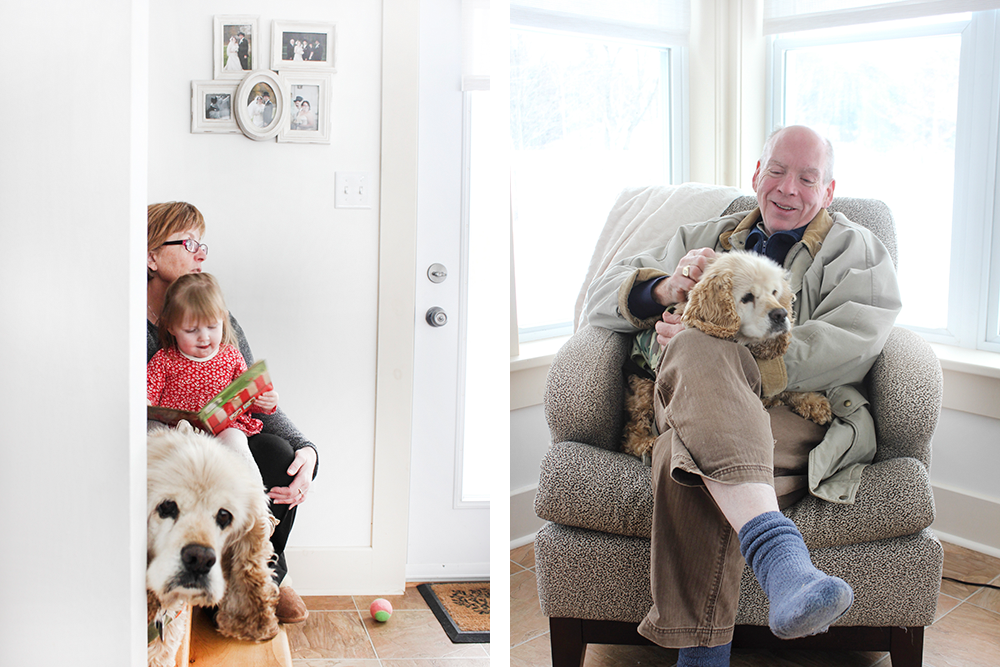 We have been heading to the rink almost every week during public skating. Your eyes brighten when you walk into the cold. You look up and say "SKATING" in such a magical voice. You love it. I'm so happy that you do. We spent a few weeks just taking you for rides around the ice, letting you move your feet and we glided with you, however this past week you decided you wanted to stand up on your own and take a few steps. I was so amazed with your confidence and willingness to try. You are so curious and want to learn everything you see. I never expected that my 21 month old would be attempting to skate by herself in skates that are 2 sizes too big. You are adventurous, my dear. I love that about you. You aren't afraid to try anything. You fit right in with our family!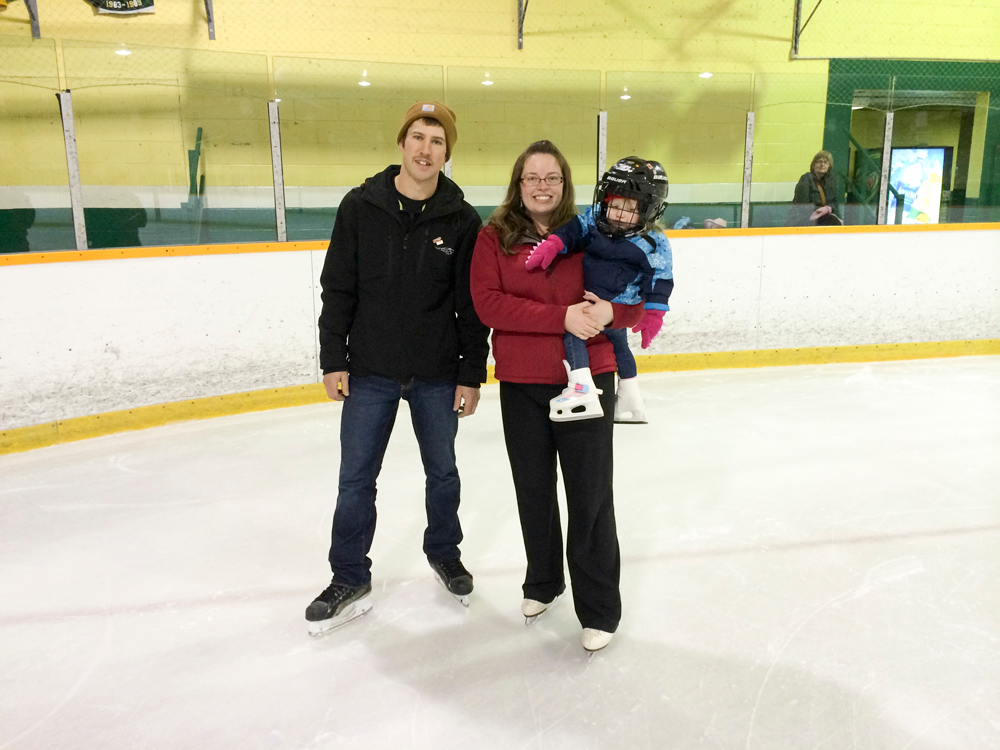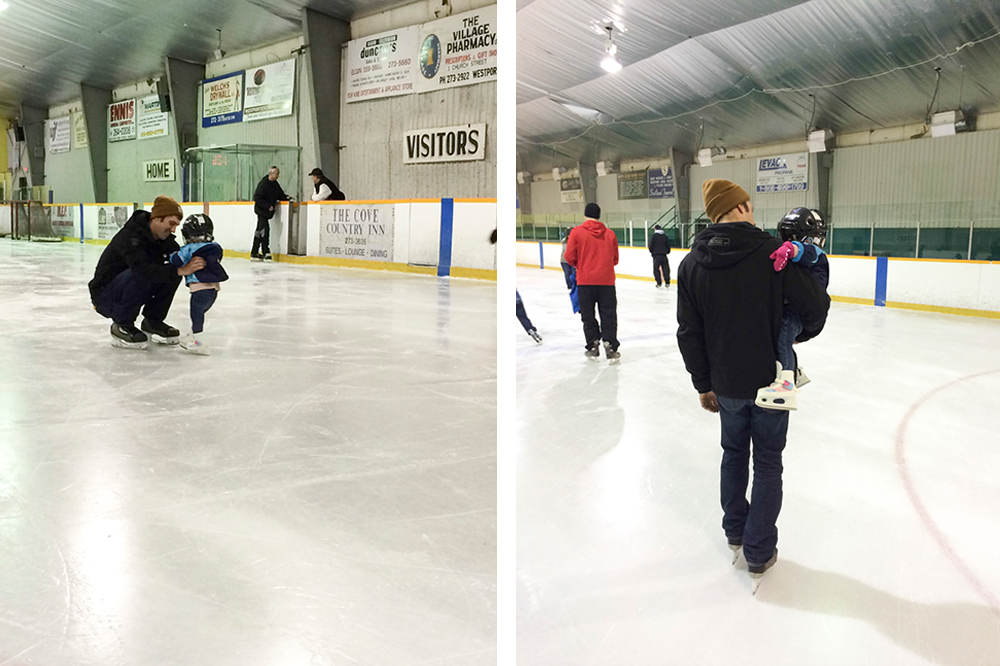 You are starting to recognize yourself in photos. You point and yell "OLLA"! I think it is the cutest thing! Maybe that will be your nickname – Olla! I am having so much fun watching your independent personality develop every month. It is so unique and so funny. It makes me wonder what kind of person you will be when you grow up. We have so many years to watch you grow and learn and find your path in life. I am so looking forward to this journey!
We love you to the moon and back!
xoxoxox
-Momma