03.09.2015
Two Years With Olive
Happy Second Birthday, my sweet little Garlic Girl!!
Two years ago on a warm Saturday morning we welcomed you into our hearts. We were new parents, full of excitement, full of love, but also full of nerves. To be honest, we had no idea what we were doing. As I looked into your beautiful dark blue eyes and brushed my hands through your long hair, I promised you the world. Little did I know that you were actually the one giving me the world. You quickly took those new-parent-nerves away. You so quickly fell into our lifestyle with your happy, easy-going mentality. For that, I am so thankful. You made our jobs so much easier than I ever imagined them to be. You have always kept us on our toes, but I have never met a challenge I could not find a solution for. I can't remember our lives without you. Some nights when you are having a sleepover with G and Popa, Daddy and I sit at home and wonder why it is so quiet… Too quiet. I never want to have to know a life without you! Happy Second Birthday, sweetheart! I just can't believe it!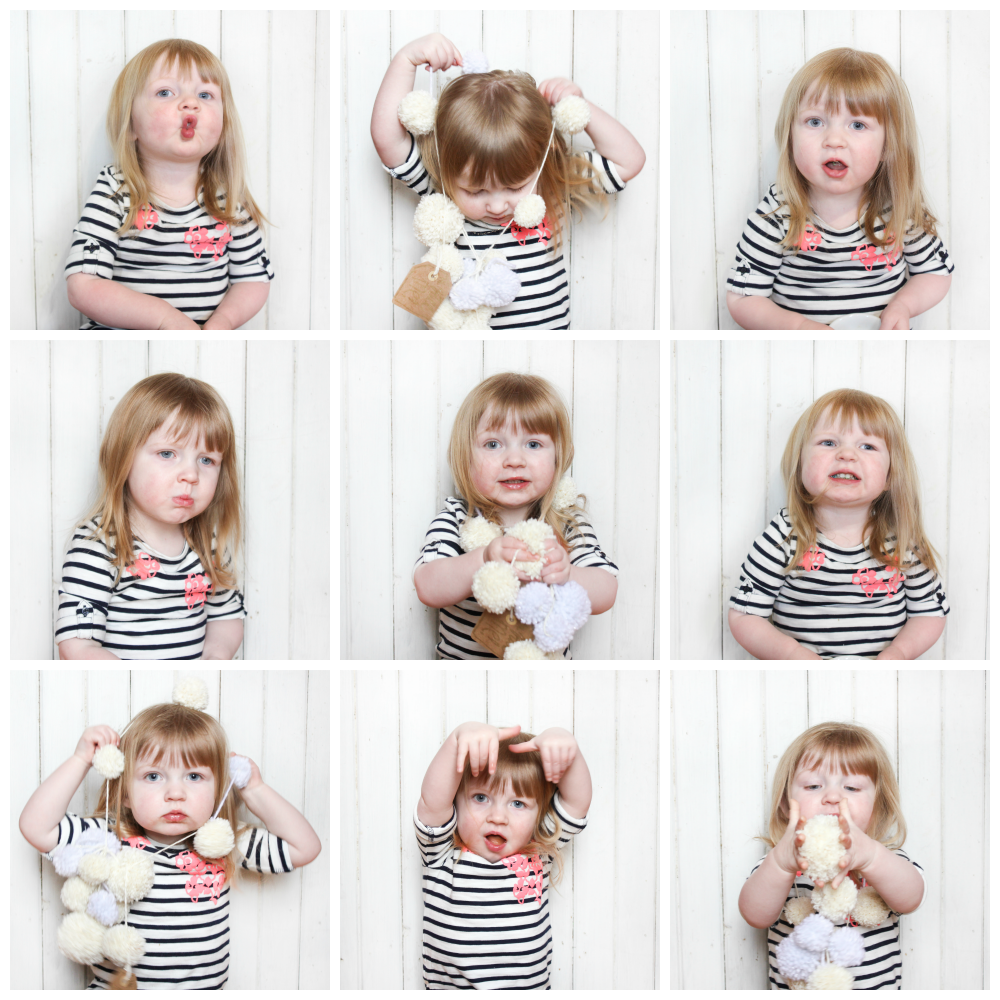 This year we went to dinner at the Cove to celebrate your big day. We are still planning to have a party with all your daycare friends, but that likely won't happen for a few weeks. G, Popa, Uncle KenKen, Candice, Grandma and Grandpa all came! For dinner, you ate a little from everyone's plate and then your eyes opened wide when your cake was placed in front of you. Earlier that day you helped me bake it. I've never seen you so excited about putting something in the oven. "Cake… Cake… Cake…OLLA CAKE", you chanted! "Cake" in a high pitched voice, then "CAKE" in a very low pitched voice! It was the cutest. You helped me dump the flour and sugar in the bowl and you watched intently as the mixer mixed everything together. As the cakes were baking, we made the icing. I knew there was only one thing running through your mind. "I want those beaters". You sat on the counter like a good 2 year old and slowly licked the beater, and then said "more" with wide eyes and a nodding head (a common Olive gesture as you ask for more). I let you take a scoop with your finger (or maybe two). I think next year I might just get you icing for your birthday! "Mmmmmmmmm", you said! You were so excited. When you went down for your nap I assembled your cake. It wasn't just an ordinary cake… No, of course not! I cut out the centres and filled it full with M&M's (your favourite)! What a surprise you had when we cut into it at dinner! "TREAT!" you yelled! I love how the smallest things can bring such joy to your life. As a mom, those little gestures make it all worth it.
Following your cake, it was time for presents. Uncle KenKen and Candice bought you a camo dress and animal puzzles. The puzzle was for ages 3+, but Candice knew your smart little brain could figure it out, and she was right! You match up those pieces so fast! G and Popa bought you the cutest little Piggy Bank made of wood. Along with it came a bag full of Toonies for our two year old. You slowly, one-by-one, put the toonies inside, clapping after each one dropped. You call your piggy bank "Moo Moo" (however sometimes you surprise us and say "oink"). Every day we have to empty it so you can put your toonies back inside. In addition to your piggy bank, G gave you a big sign for your big girl room that says "You are my sunshine…" Everyone morning you get up and ohhh and aww over all the colours on the sign. Grandma and Grandpa gave you a big bottle of bubbles (which you insisted should be opened right then and there!) and an interactive book. You take this book everywhere! There are things that slide, and flip, and roll. Every time we flip through it, we find new exciting tabs to move! Finally, DaDa brought your present in from us. A brand new, shiny red tricycle, complete with a new helmet and horn! You jumped right up and ran over to the bike. It requires some practice to get those feet pedding on their own, but I think you will have it mastered by the summer! Look out Westport! Olive has some new wheels!
Something big happened this past month! Actually two big things happened this past month. Momma's best friend Amy was married in Florida, and YOU got to meet Minnie Mouse! At the end of February we headed to the airport and flew south to Orlando to attend Amy and Bruce's wedding. I was a little nervous about the flight… I wasn't sure how you would like it… But I shouldn't have questioned you! You loved every moment of it (including when you opened your water-bottle and the pressure inside the bottle sent water flying through the straw and back 3 rows)! You were a champ! Once in Florida, we stayed in a huge mansion with Amy and Bruce and all their friends and family. There were about 30 people staying there, however the house was so big we would have never have guessed there were that many people! The first few days were spent getting ready for the wedding (which was on March 3). While Momma helped Amy get things finished and set up, you found the pool and fell in love. I was hoping you would enjoy swimming. You were a little nervous and cautious the first few days, but by the end of the week you jumping into the water (or into our arms then into the water) without hesitation. You loved it so much that you insisted on going swimming after we had everything packed… so into the water with your shorts and t-shirt you went!
Amy's wedding was beautiful, and I was so honoured to have been asked to stand beside her while she said "I do". Everything from the dress, the location, the tables, the photographer, the caterer, the makeup and hair was amazing. I don't think I have ever been to a wedding where everything worked out perfectly… and Amy planned it from hundreds of miles away! The wedding started as the girls walked down the stairs and up the aisle. As soon as you saw me, you were saying "Momma! Momma! Momma!" You can be quiet as can be, but as soon as you are in church (or a church-like setting), you decide you want to talk. You kept saying my name as I walked up the aisle, but as soon as you saw Amy you sighed and said "AAAMMMMMMMMYYYYYYY" in a "you are so beautiful" kind of way. It really was the sweetest thing, and luckily Amy was very gracious for all your talking. For the remainder of the wedding Dada stood at the back with you, and even took you outside because you just weren't interested in keeping your cute mouth quiet! The rest of the day continued to be flawless. Dinner was amazing, the speeches were tear-worthy, and the dance was just as it was when Momma and Amy were at school! You looked so cute in your little dress that I made. You gobbled up your dinner, polished off TWO desserts, toured around the tables a little bit, and peacefully went to sleep up in our room. We couldn't have asked for a better location for the wedding. It was so handy to have our own room to put you down to sleep and then come back down stairs to dance the night away.
Later that week we drove to the Kennedy Space Centre – a place I have always wanted to visit. We toured around the Centre for a few hours and then drove further south to Cocoa Beach for dinner. We found a nice restaurant right on the beach. We all had hamburgers and milkshakes before dipping our toes in the water. You liked walking up the beach, but weren't a fan when the water rolled up too far. From then on you liked sitting on Daddy's shoulders.
The next day we did it. We went to Disney World's Magic Kingdom. We debated whether or not to take you, but ultimately there was no way we couldn't take you! I know you likely won't remember your first trip there, but we sure will. It was amazing. The first time you saw the real Minnie, your eyes grew 10 times the size, and your smile was so contagious. You were pointing and waving and giggling and yelling "Hi Minnie!" at the top of your lungs. I will never forget that moment. It was so magical. So heartwarming. So reassuring. It is something I will cherish forever! We spent the day waking around the park. We didn't go on too many rides, but the rides we did go on were really exciting for you! All day long you sat in your stroller and pointed, and giggled, and smiled. It truly is a magical place.
We eventually waited in line to meet Minnie. I wasn't sure how it would go. You are quite a cautious girl. You were fine in the line, but as soon as it was our turn to say hello, you started to cry as if saying "GET ME OUT OF HERE"! We didn't stay long. Soon you were happy again, and enjoyed Minnie from a distance!
Late in the afternoon we went back to the house to get a nap and eat some dinner. We planned to go back to Magic Kingdom for the Electrical Parade at 8 and the fireworks at 9. As tired as we were, I was so happy we went back. The parade was magical. You were beyond thrilled to see Minnie again… Your huge waves and "Hello Minnie's" are forever engrained in my memory. The fireworks were spectacular. Your never wiped the smile off your face.
When everything was finished, Dada bought you a Minnie balloon as we piled onto the ferry to take us back to the car. We made the right decision to take you there. It doesn't matter to me that you won't remember – because we will! Always!
What else is new?
While in Florida all the boys in the house got a kick out of asking you what colour everything was. You answer was ALWAYS yellow – no matter what the colour was! They would laugh and laugh and then ask you the colour of something else. When we came home from Disney with your yellow Minnie balloon that Daddy bought for you, they asked you what colour it was, and you immediately, and quite confidently said "BLUE"! What a girl!
You started giving lots of hugs and kisses. I think every parent would agree that this is a huge milestone for a mom or dad–when we start to get repaid for our anxiety and sleeplessness with true, unprompted affection. Your hugs and kisses are the best!
The popular activity in our house right now is "mix" or "cook," where you pretend to cook something at your kitchen and proceed to eat it (while making chomping noising)!
You love to climb. I hear you wailing from all corners of the house hollering for me to help you down from some bookcase or tabletop.
When we read now, you pull the book away and try to read it yourself from cover to cover.
You are obsessed with the kitties outside. You will walk out and say "Kitty, Kitty, Wayo!" (a.k.a. Kitty, Kitty, Supper!) to try to get them to come see you!
You're funny, it's true, but the most beautiful thing that comes with that is that you're positive and happy. I never forget that your love is the dancing, glowing ball of light that guides me in life as a mother. There's nothing more rewarding than loving you with the pure, innocent abandon that you inspire. Your love is the greatest gift and I promise to always remember the tenderness and compassion you awakened in me. Two years ago today I gave birth to you in the morning, after just 2 hours of working with you to bring you into the world. Thank you for coming into my life. I needed you.
Love you to the moon and back!
xoxoxox
-Momma