11.09.2015
Vlog: Apple Picking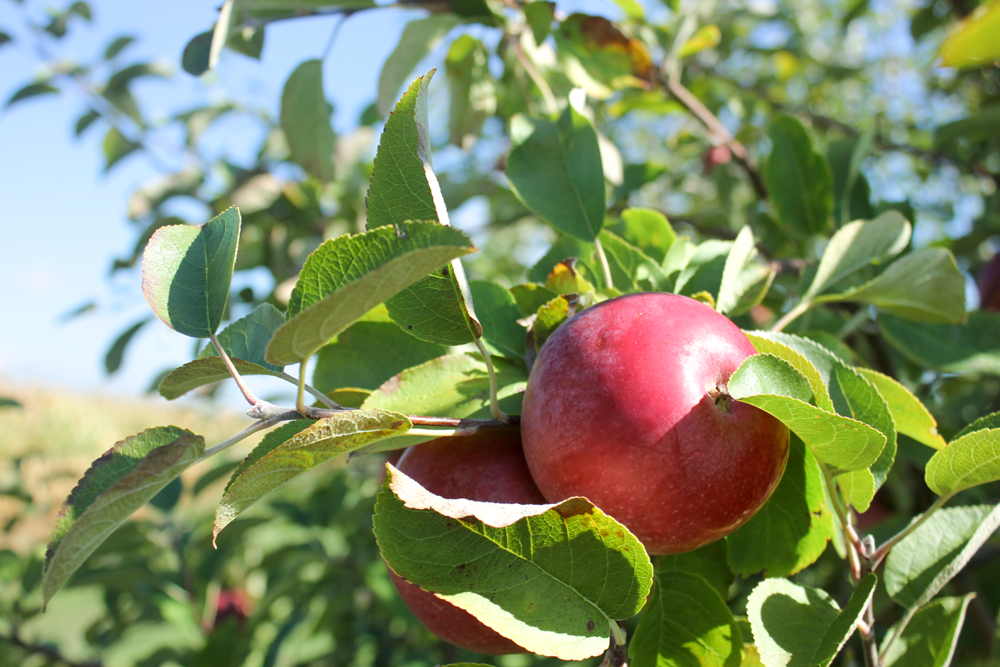 A few weeks into September we packed the family into the car and headed to Wynn Farms to fill our basket full of apples. Last year was the first time both Olive and I had ever gone apple picking at an orchard. I had picked apples for many many years from the old apple tree that my grandparents planted, but had never adventured to an real orchard. As fall approached, I wanted to make sure we made it out as a family again. I am quickly realizing the importance of doing these things together – these little adventures that do not cost an arm and a leg… These little adventures that make true memories that last a life time.
Wynn Farms was the perfect place for our family of four. When we arrived, Olive and Daddy quickly jumped out of the car and ran for the rows and rows of trees. I fed Henry and then wrapped him in my Solly Baby Wrap before heading out to find our other half. As I searched for those little hands filling our basket, I couldn't help but smile as I watched families, just like mine, making the same memories we were. It is so refreshing to see families stepping outdoors together, away from technology.
Henry and I soon found Daddy and Olive. He was lifting her high in the sky to reach the big apples at the top. We took our time picking the perfect apples. We walked row to row, reaching high and reaching low, Olive's eyes growing wider as our basket began to overflow. We started talking about what we were going to make with all the apples – pies, tarts, breads, cakes, sauces… Soon it was time to put our apples in the car and head for a journey through the corn maze.
We let Olive lead the way. We were turning this way and that, Olive laughing harder each time we came to a dead end. We wound our way around the "beehive", picking up cobs of corn that had fallen on the ground. With some help from Daddy, Olive guided us out of the maze and straight to the apple cider stand.
"We come back?" asked Olive as we piled into the car. "Of course, sweetheart! Any excuse to spend time with my favourite people in the world!"