10.12.2015
Welcome Henry + a Giveaway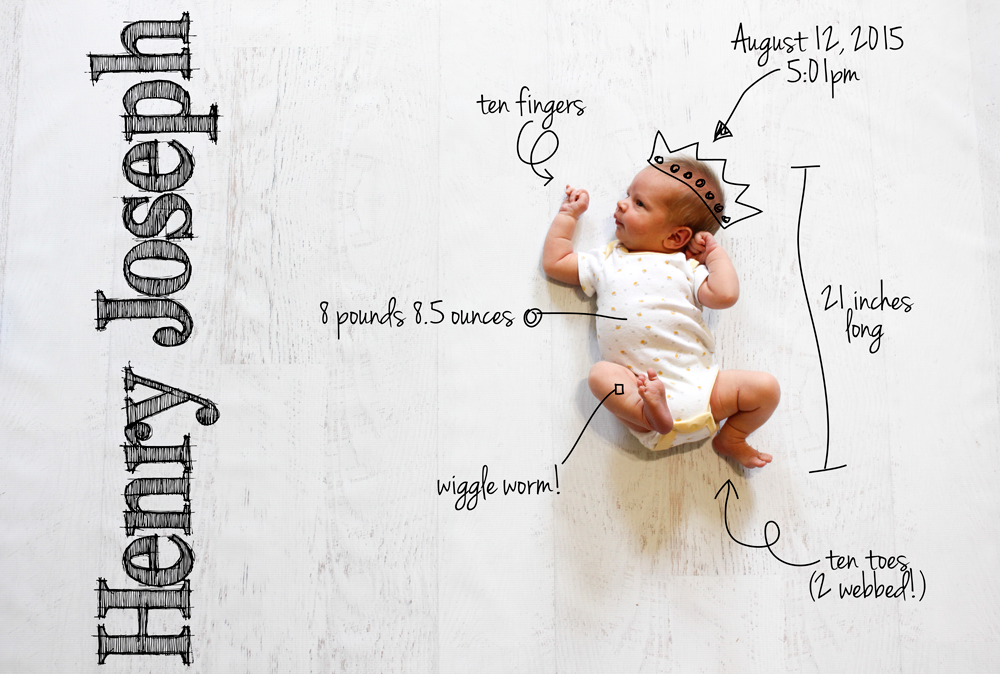 If you follow me on Instagram or check back on my blog, you probably have been wondering "Where has Stacy disappeared to and why hasn't she been posting regularly?"
It does feel like I just dropped off the face of the earth – but for good reasons. If you follow me, you likely already know my news, but I felt like an official post should be made!
In late November last year, Scott and I received the news we had been praying for. A new baby was on the way, due in mid-August! We were beyond thrilled, but also a little nervous. After going through a very upsetting miscarriage, I felt joy in a totally different way.
This time, my pregnancy progressed in a very healthy direction. I felt great, minus being excessively tired! This tiredness eventually made me trade in my regular Instagramming and blogging time for naps in my comfy bed. It was required, however it made me miss the Instagram community in a big way. You guys are always so amazing and inspiring.
I am extremely happy to announce that Mr. Henry Joseph arrived safety in my arms on August 12th! My pregnancy and labour were perfect, and so is Henry! Of course, I am going to share Henry's birth story, but that will come next week. For now, we celebrate with an amazing giveaway! It is no secret that I am a huge advocate of Susan Petersen of Freshly Picked!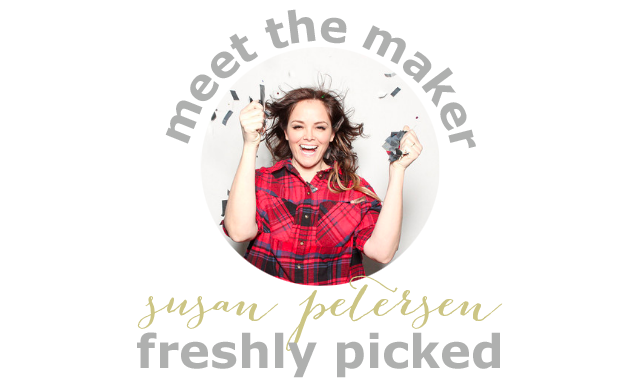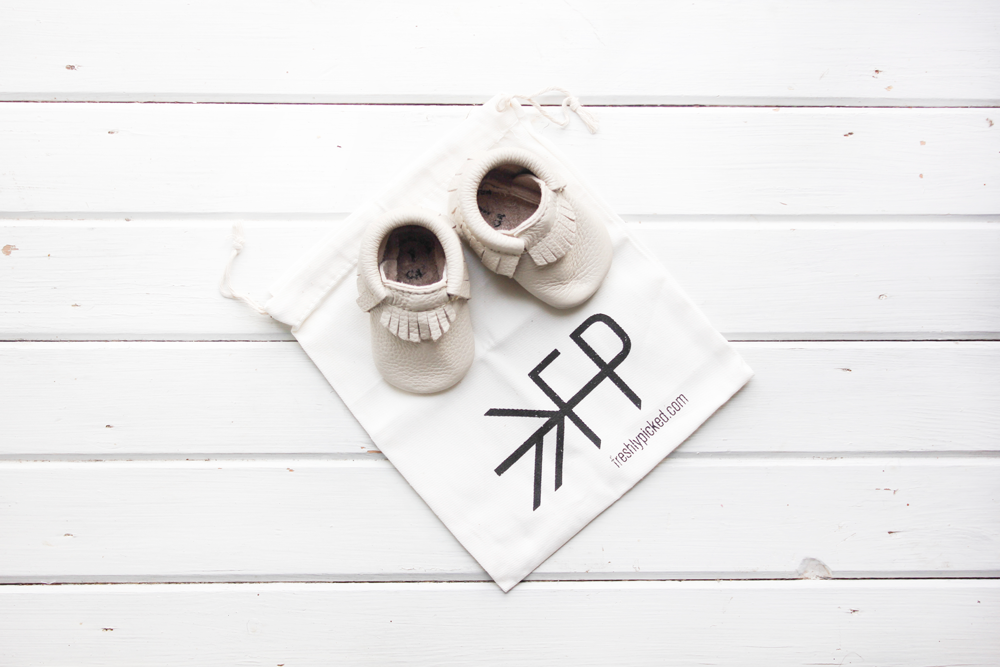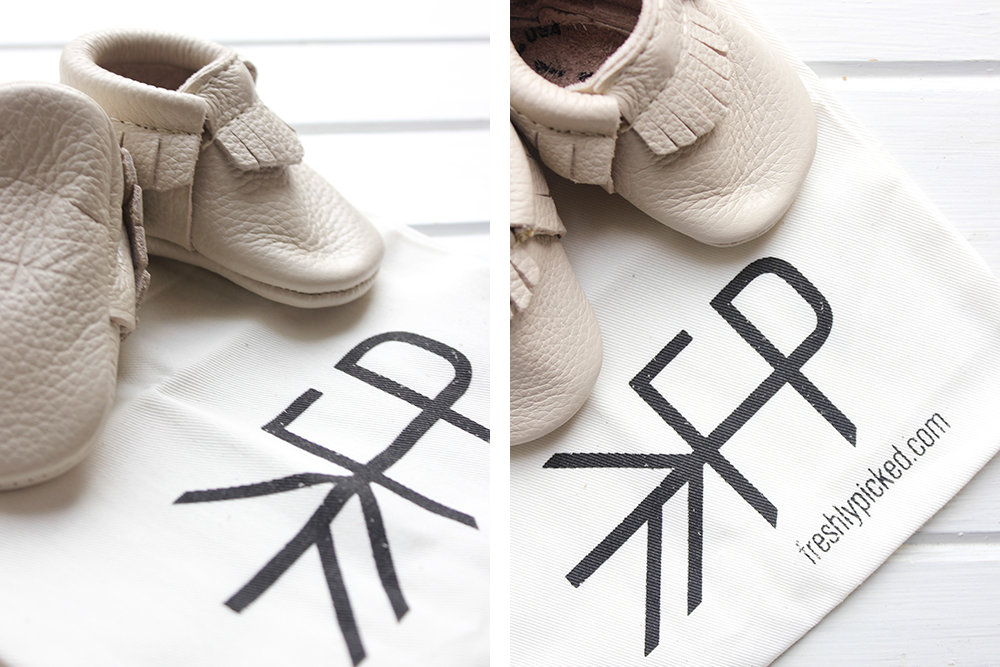 Susan Petersen of Freshly Picked. Many of you probably already know who this inspiring woman is. I discovered her during a late night instagram-feeding party (that only Olive and I were invited to)! In the wee hours of the morning while I was trying to stay awake, Freshly Picked popped up on my phone and it has never left. Susan's story is what dreams are made of. Doing everything you can to save up just enough money to buy an itty bitty piece of leather to create a tiny pair of moccasins. Today, Susan is a successful entrepreneur who made a deal with Daymon John on Shark Tank. I'm not one to sit down and watch TV, but I made sure to tune in the night she was in the Tank. It was so exciting to watch. Her Instagram presence makes me feel like she's been my best friend for ages and when she fought back against the sharks ('I am not a headache') and struck a deal, I was overwhelmed with excitement! Olive has been wearing Freshly Picked moccasins since she was about 5 months old, mind you; they were really just accessories until she actually started walking. These soft soled shoes are amazing. They encourage foot development as your little one walks on all surfaces (including gravel!), during all seasons. They are so easy to slip on, and require absolutely no tying or velcro! There is a built-in elastic that not only holds the moccasin on your baby's foot, but it also makes it incredibly difficult for them to pull off themselves! So long, missing shoes! Freshly Picked has developed many seasonal lines with different colours and patterns. Susan always has a fresh look for your babe.
Now that we have welcomed Henry, I am so excited to shop for boyish styles! Just as I watched Olive go from sliding across the floor in her Freshly Picked Moccs to running full steam across the lawn, I can't wait to do the same with Henry!
And it doesn't end there! Freshly Picked is constantly thinking of the future and how to grow their brand in fantastic ways. They recently launched their "The Next Step" Moccasins for toddlers transitioning to big kids! These beautiful shoes have the same look and style as the soft sole shoes with the added benefit of a hard sole. Words cannot express how excited I am that Olive can continue wearing Freshly Picked as she goes on adventures outside in our fields and forests! Freshly Picked is truly thinking about children as they grow. Their shoes (and style!) should grow with them. These beautiful shoes are made with the same durable leather as the soft sole and feature elastic laces to make it easy for your toddler to pull on and off without the hassle of learning how to tie knots! Because Olive was quite little when she started wearing her soft-soled moccasins, she never had much say in which shoes she wore… But now she refuses to put anything else on her feet (or take off her feet for that matter!). Freshly Picked has done it again!
I could go on for days about these shoes and the creator behind them. I am excited to tell you that Susan has teamed up with me to give away one pair of her stylish soft-soled moccasins in your desired colour and size! It doesn't get much better than this! See below for entry details (refresh your browser if you do not see the entry list!) The Giveaway winner will be announced on Friday!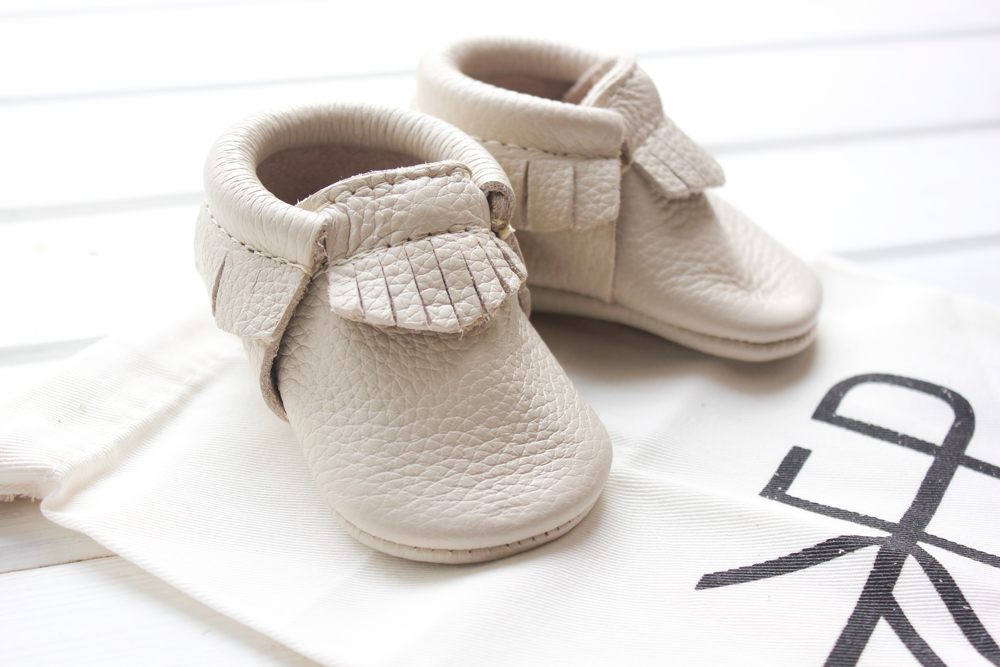 27th and Olive + Freshly Picked